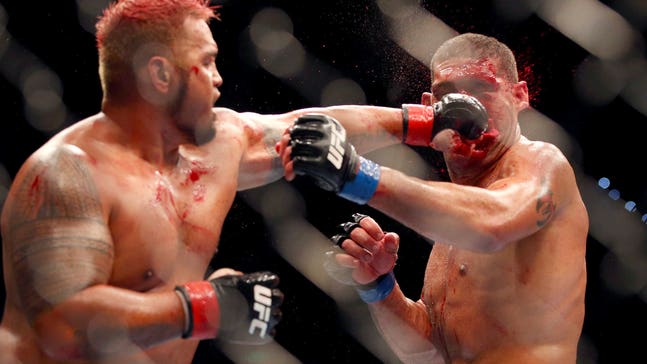 Mark Hunt: I can't be intimidated
Published
May. 8, 2015 10:30 a.m. ET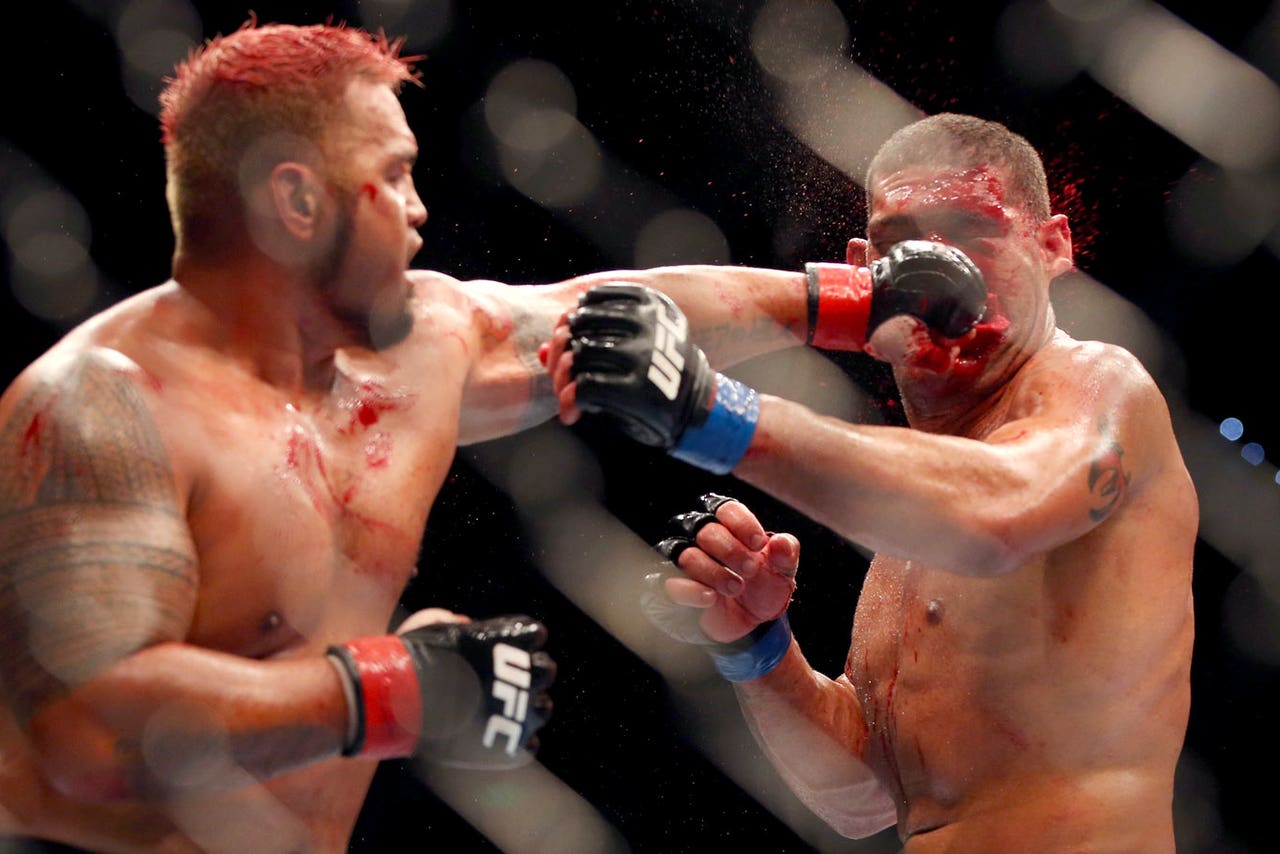 UFC heavyweight Mark Hunt has fought professionally in three separate decades and two different centuries. With over forty kickboxing bouts and 20 MMA fights to his credit (as well as a few boxing contests) the New Zealander's sport combat experience rivals anyone in the world.
With that experience comes a certain calm when entering situations that would terrify most human beings. Whether it's shuffling to the cage to fight or rolling with a storm of punches from a monster opponent, Hunt always looks to be relaxed and comfortable in the most stressful of situations.
"I have all the experience in the world," he tells FOX Sports days before he is set to fight Stipe Miocic in the main event of Saturday's Adelaide event.
"You can't intimidate me or play mind games with me."
Experience comes with age and scars, as well as poise and skill, of course. At 42 years of age age, Hunt is one of the older top competitors in all of MMA.
His opponent Saturday, Miocic, is about a decade younger and fresher. Hunt admits to us that being older poses challenges to a fighter that take care and smarts to overcome.
"Training is a lot harder," he concedes.
"It takes longer to recover from workouts. So, it becomes about working smarter. You've just got to train smarter to make sure you get in the Octagon happy as you can be and healthy as you can be."
Hunt headed into his previous fight, an interim title contest against Fabricio Werdum last November, as a short-notice replacement, with little time to do anything other than cut weight, and with distracting personal problems weighing on his mind. Now, he tells us that he's enjoyed getting in a full training camp to prepare for Miocic, with a clear mind.
The adopted Aussie is also enthused to be fighting at home in Australia in a UFC main event. "For me, it is a great honor to headline a card at home," he says.
"I'm a New Zealander but Australia is my home. I've lived here for 20 years. It has given me all the opportunities that I've gotten. It has given me all these beautiful things - my wife, my children, my home. I'm proud to represent Australia in the Octagon. I've had all my opportunities come from this country and I'm blessed to be headlining a card here."
---
---