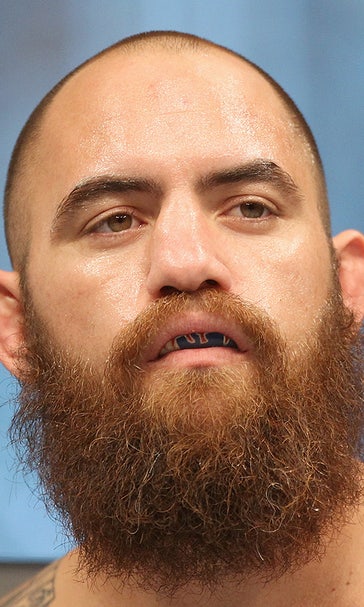 Manager: 'Travis Browne is 1000-percent innocent' of domestic violence allegations
July 9, 2015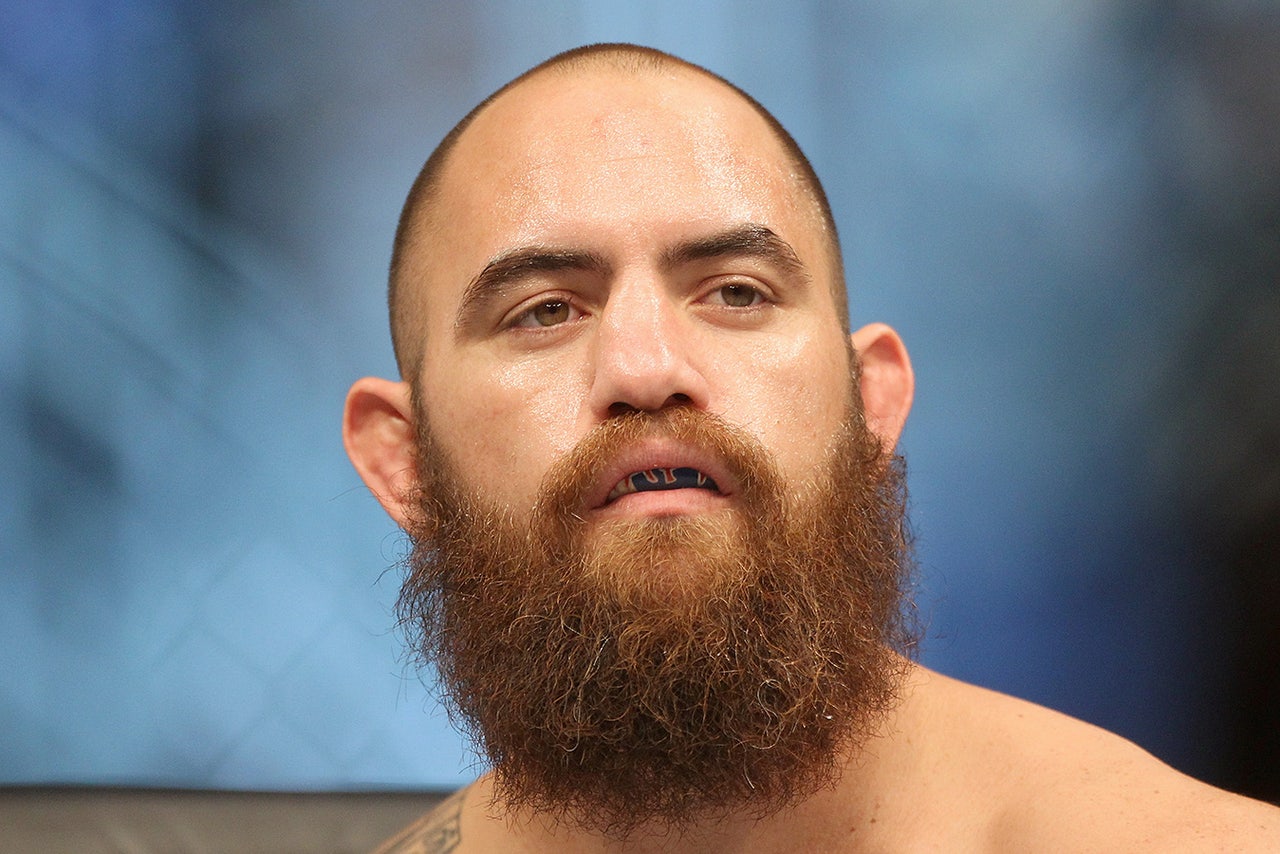 Travis Browne is current embroiled in an investigation into alleged domestic violence that he's accused of perpetrating against his ex-fiancee, but the fighter's manager is maintaining his client's innocence in the face of the charges.
On Wednesday, Browne's ex-fiancee Jenna Webb released photos showing bruises on her body as well as a mark on her face before later stating that it was the UFC heavyweight who struck her.
Browne's manager John Fosco spoke to FOX Sports on Thursday and denied the events happened and said that his client is looking forward to the investigation currently being conducted by the UFC into the matter.
"Travis is 1000-percent innocent," Fosco, Browne's said.  "He is going to allow the UFC investigation to take its course and allow the professionals to do their job and not depend on Instagram or Twitter or the court of public opinion. Travis has children he loves very much and just wants the truth to come out."
The UFC released a statement after the allegations were made stating that Browne would no longer be appearing at International Fight Week this week in Las Vegas and they would be conducting an investigation independently before any further actions are taken.
"UFC is aware of the social media allegations made against heavyweight Travis Browne," UFC officials said on Thursday.  "The organization requires all athletes to act in an ethical and responsible manner, as mandated by the UFC Fighter Conduct Policy. UFC will not tolerate domestic violence or any other violation of the policy. Every athlete is deserving of due process and this situation, as with any official allegations, will be duly reviewed and thoroughly investigated by an independent party. In light of this news, Travis will not be participating in this week's UFC International Fight Week activities in Las Vegas.
"The prevention of domestic violence and the education of the athletes is of the utmost importance to the organization. UFC holds its athletes to the highest standard and will continue to take appropriate action if and when warranted."
Fosco said he agreed with the decision for Browne to forgo the events in Las Vegas so that his appearance wouldn't serve as any kind of distraction for the fans or the UFC.
Browne's manager also says that he believes that once the investigation is completed, the fighter will be exonerated. For now, Fosco stands by his client and says the 6'7" heavyweight is being persecuted in the public eye for one major reason right now.
"Big man," Fosco said, "Easy target."
---
---