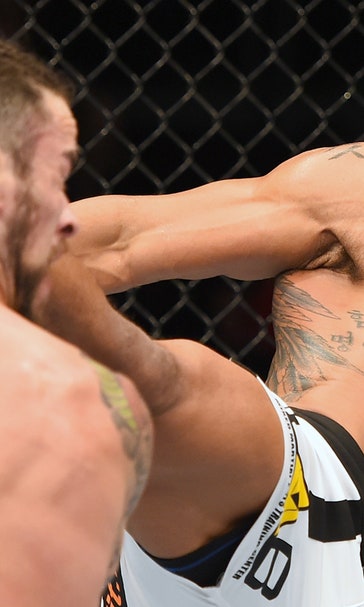 Manager: Benson Henderson's future could be at 155 or 170 or both
November 2, 2015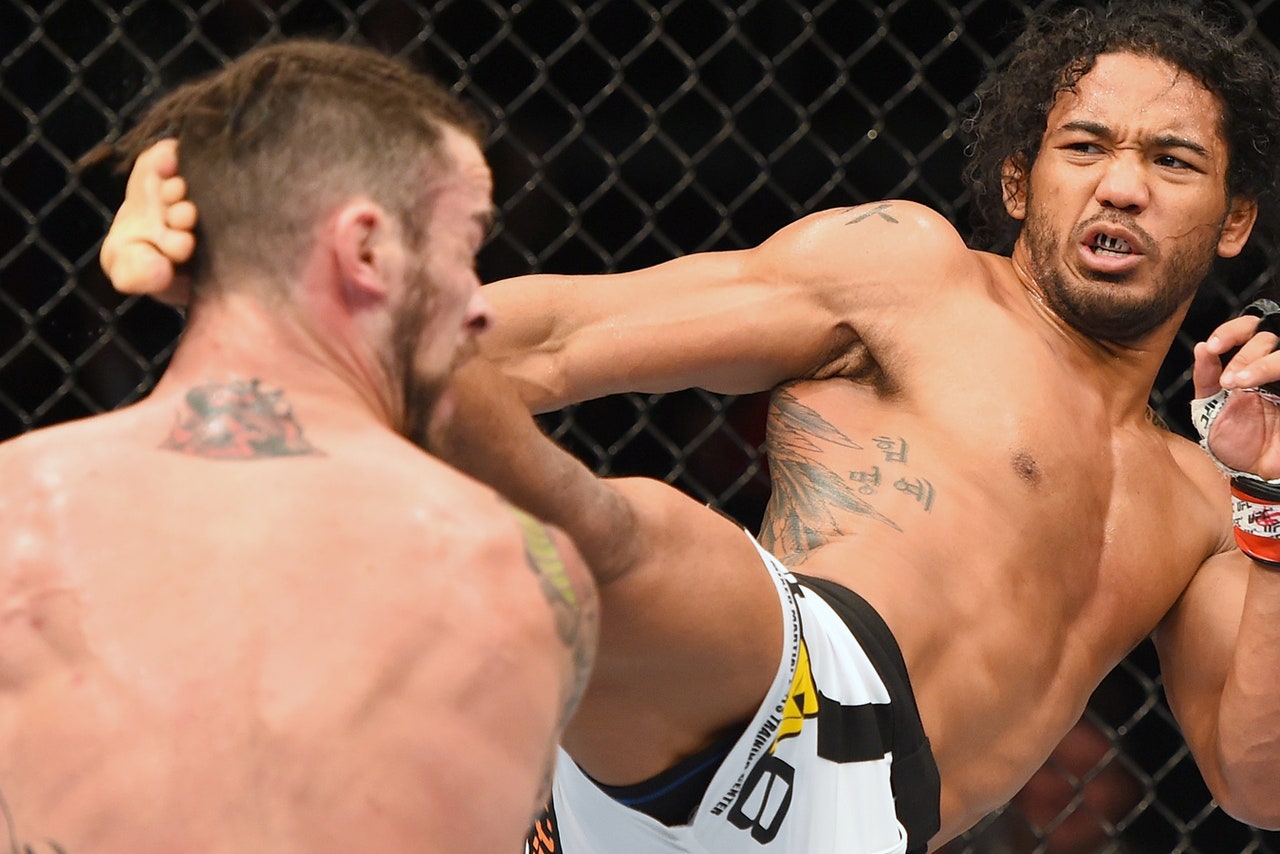 Benson Henderson is a former three-time defending lightweight champion, but one of the biggest fights of his UFC career may be the upcoming main event bout against Thiago Alves as he embarks on the final fight of his current deal with the promotion.
Henderson has been a stalwart in the UFC ever since joining the organization from the WEC and most recently testing the waters at welterweight, where he's 1-0 with his second fight at 170 pounds taking place on Nov. 28.
According to Henderson's manager Malki Kawa, the former champion knows that as he prepares for the future with a new contract in mind, coming off a win versus a loss is paramount.
"For Ben it's a really big deal because he is on the last fight of his contract and obviously when you're at the end of a contract, if you plan on negotiating a new deal, whether it's the UFC or anybody out there you want to do it on a term where you're the most valuable and you're obviously the most valuable if you win," Kawa told FOX Sports recently.
"So it's a huge fight for Ben, there's a lot riding on this one for him."
Henderson has been out of action since February, when he took out Brandon Thatch in a short-notice fight where he bumped up to welterweight for the first time while recently dealing with an injury that kept him on the sideline for a big part of 2015.
Ahead of his fight with Alves in November, however, Henderson has been vocal about accepting any number of fights as a late replacement because he's just itching to get back in the Octagon and return to work.
"He's a great guy, he just had a baby, and he's just a great, phenomenal guy. He's a supreme talent. He holds the record for most title defenses in his division along with B.J. Penn, it goes to show you how hard it is to hold a belt in the UFC. He never gives you any trouble and he's a good guy," Kawa said.
"On top of all that, how many times does he have to put his name into consideration whenever someone gets hurt at 155 or 170 to step up and take a fight on a few days notice?  I give it to him. Ben's a guy that stays in the gym all year round, stays in shape and he's always looking to compete."
With his upcoming fight in South Korea, Henderson will compete at welterweight for the second time in the UFC but it doesn't necessarily mean his future won't include a return to lightweight as well.
Henderson is a notoriously big fighter for a lightweight and when that's compounded by the new UFC drug testing policy where athletes are no longer allowed to use an IV to fuel rehydration, it makes the cut down that much harder on some competitors.
That said, according to Henderson's manager, the former lightweight champion is open to all challenges and given the time to prepare, he'll be a tough out for anyone at 155-pounds or 170-pounds in the UFC.
"It's tough now. Without the IV's and things of these nature I think a lot of guys are going to start switching weight classes or they're going to try to make these weight cuts now (without them). I hope guys start making smarter weight cuts," Kawa said.
"Ben is phenomenal at 155 but the weight cut is a little hard for him. Ben likes to eat, he eats healthy but he likes to eat. He's phenomenal at 170 also. Whether he wants to fight at 155 or 170, I think he'll be very successful at it."
---
---