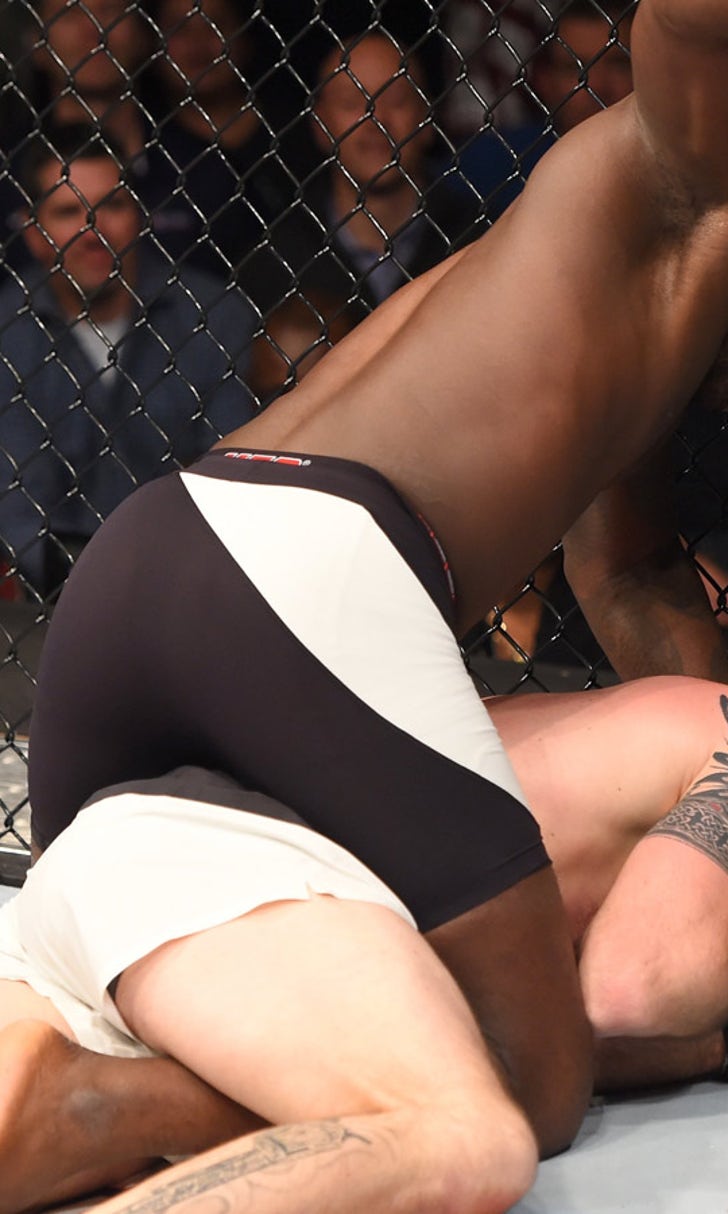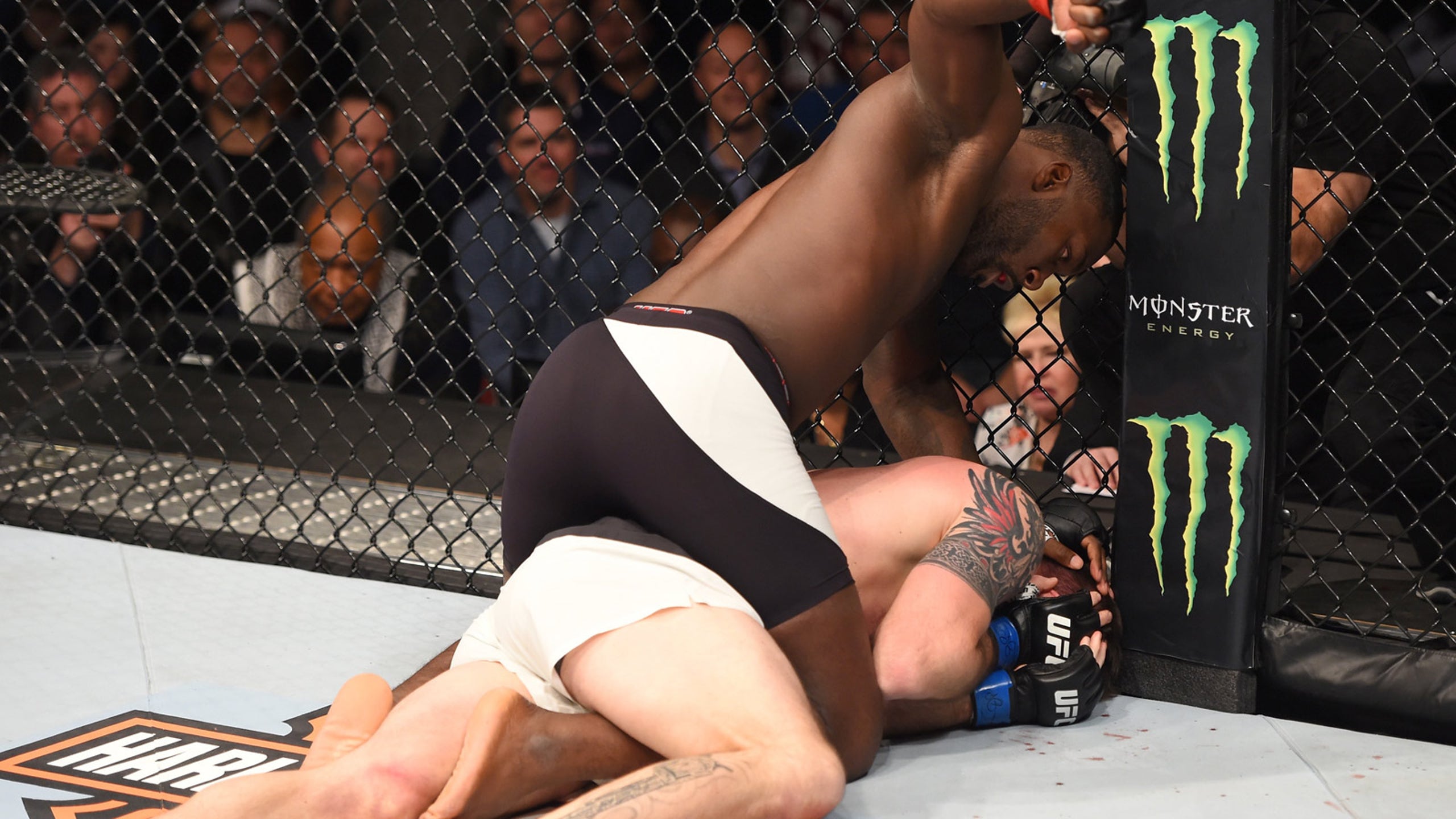 Making the Grade: Passes/Fails for FOX UFC Fight Night: Johnson vs. Bader
BY Damon Martin • January 31, 2016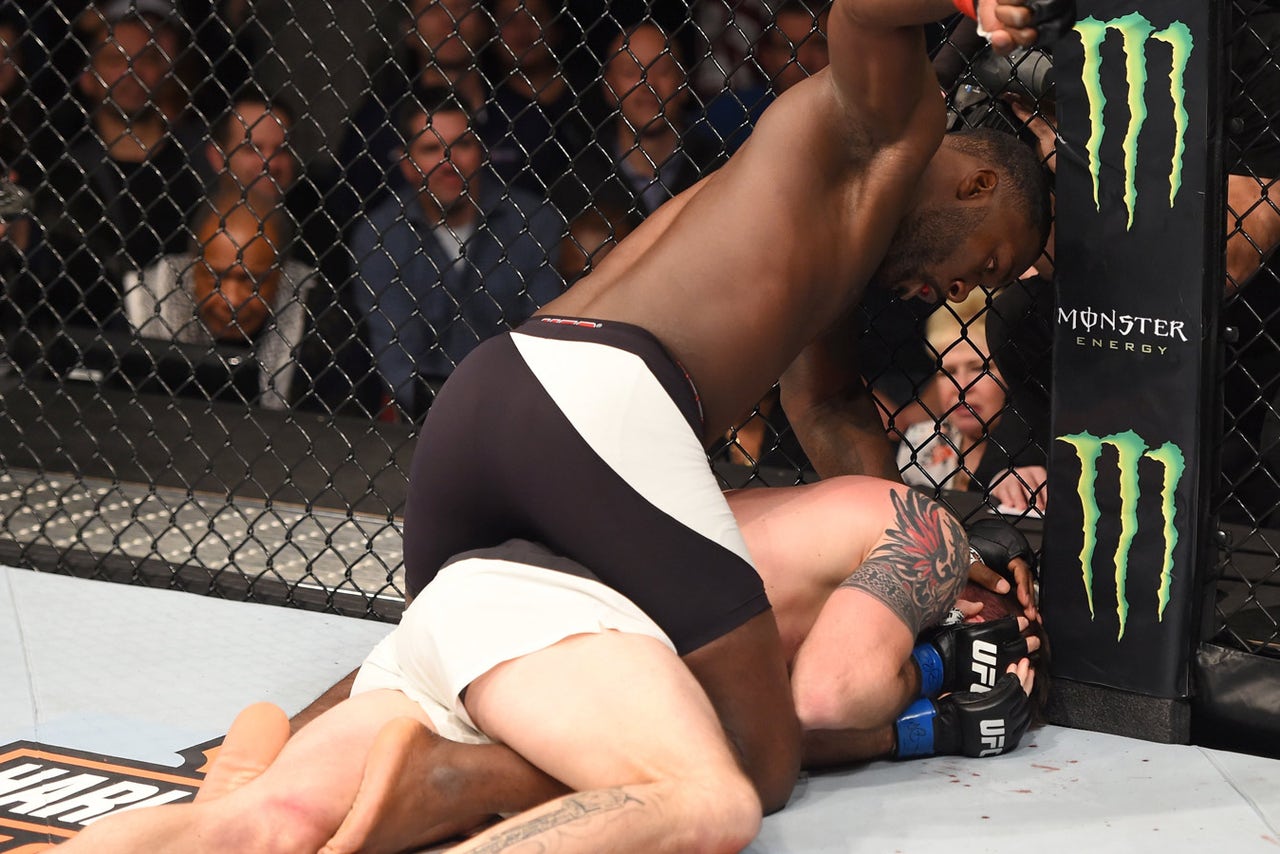 The latest UFC card on FOX produced a few surprises and some very memorable finishes capped off by Anthony Johnson bludgeoning Ryan Bader with punches in the first round to get another knockout victory added to his resume.
Johnson has continued to tear through contenders on his path back towards another title shot and after stuffing an early takedown attempt from Bader, he unleashed some very nasty punches on the ground to get a stoppage in less than two minutes into the opening stanza.
Also on the card, Ben Rothwell picked up his fourth win in a row while becoming the first fighter in history to tap out Josh Barnett due to submission. Rothwell has now become a serious contender in the heavyweight title race as he gets another impressive victory over a top 10 opponent.
But we already know the results from Saturday night so we're doing to dig a little deeper into the card to see what passed and what failed. This is Making the Grade for FOX UFC Fight Night: Johnson vs. Bader.
PASSES
Most Lethal Fighter at Light Heavyweight
Anthony Johnson may not be the best fighter at light heavyweight right now -- that honor belongs to Daniel Cormier as champion while undoubtedly shared with Jon Jones who never actually lost the belt in the first place -- but the man called "Rumble" is certainly the most dangerous man in the world right now at 205 pounds.
Johnson has not only proven that he's one of the three best fighters in the world at 205 pounds but the power he possesses in his hands make him lethal any time an opponent give him even the smallest opening to land his shots.
On Saturday night, Ryan Bader looked for a takedown to negate Johnson's powerful punches but instead he got stuck underneath the massive contender and ended up getting knocked out from four or five brutal punches coming down on his head like bombs dropping from the sky.
There's no telling if Johnson will ever become champion but he has the greatest single equalizer in the division today and that alone could one day result in a gold belt around his waist. Johnson just needs an opponent to make one mistake and he'll render them unconscious and wondering what just happened to them.
Whether that's Jones, Cormier, Bader or anyone else at 205 pounds -- just call Anthony Johnson the electric company because he'll put your lights out.
Look Kids, There's Big Ben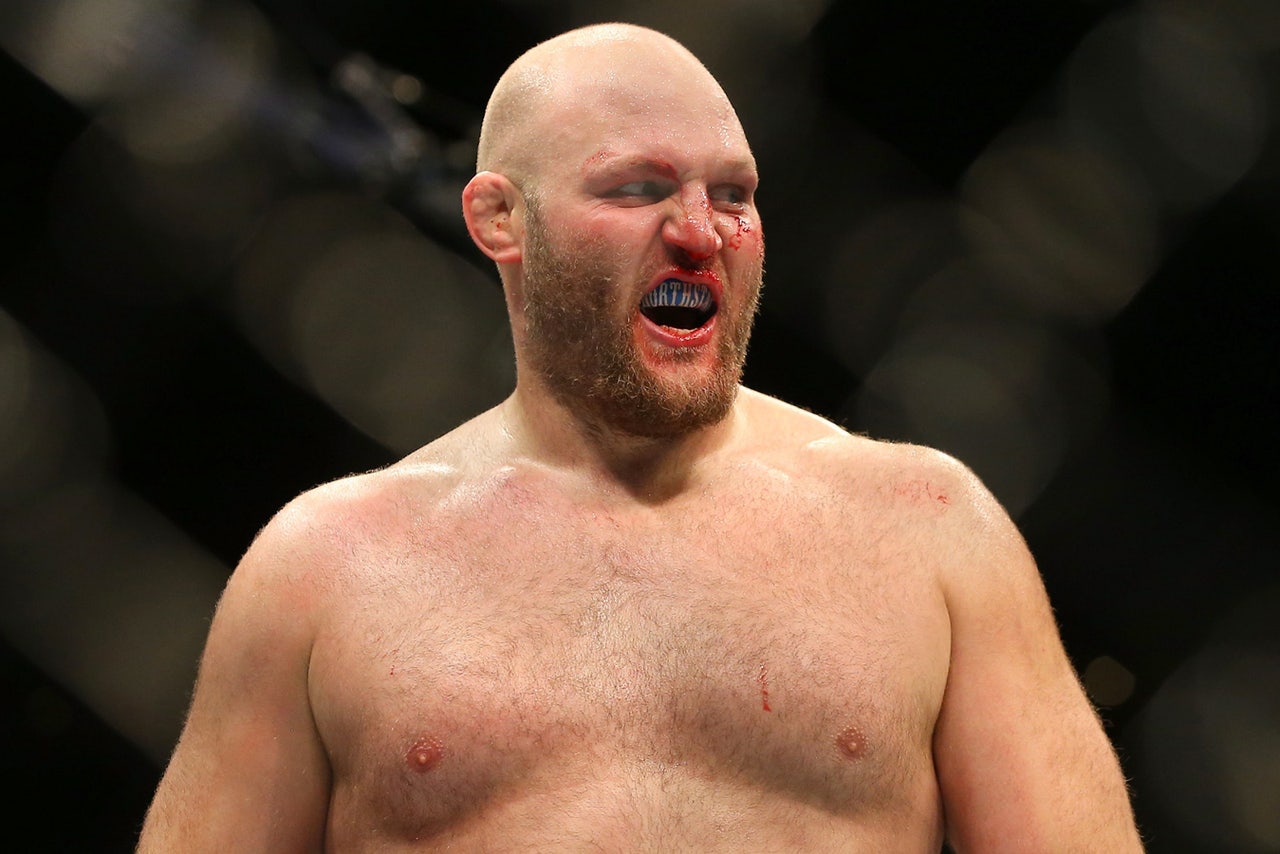 For years, Ben Rothwell seemed like another top 15 level heavyweight who would put on fun slugfests and serve as a gatekeeper to the guys who would one day go on to fight for the heavyweight title. He fell in previous fights to Andrei Arlovski, Cain Velasquez and Mark Hunt and it seemed like his place was secured as the kind of fighter who would assassinate any wanderers who came near the top 15 but probably wouldn't ever truly tackle top talent to put him in line for a title shot.
But Rothwell decided a couple of years ago that he wasn't going to sit on the fringe any longer and when he opened his own gym in Wisconsin, it signaled a change in approach and demeanor for his career. Rothwell dedicated himself to becoming one of the best heavyweights in the sport and after he submitted Josh Barnett on Saturday night, there's no more doubting that he could one day become champion.
Rothwell has always been known for heavy hands and a granite chin but now he's got a ground game to compliment his striking and an outspoken interview style that keeps him in the headlines both in and out of his fights. Rothwell has become a complete mixed martial artist and at 34 years old he's still got plenty of time to tackle a few more contenders as he begins knocking on the door of a potential title shot in 2016.
Bryan "Petruzelli" Barberena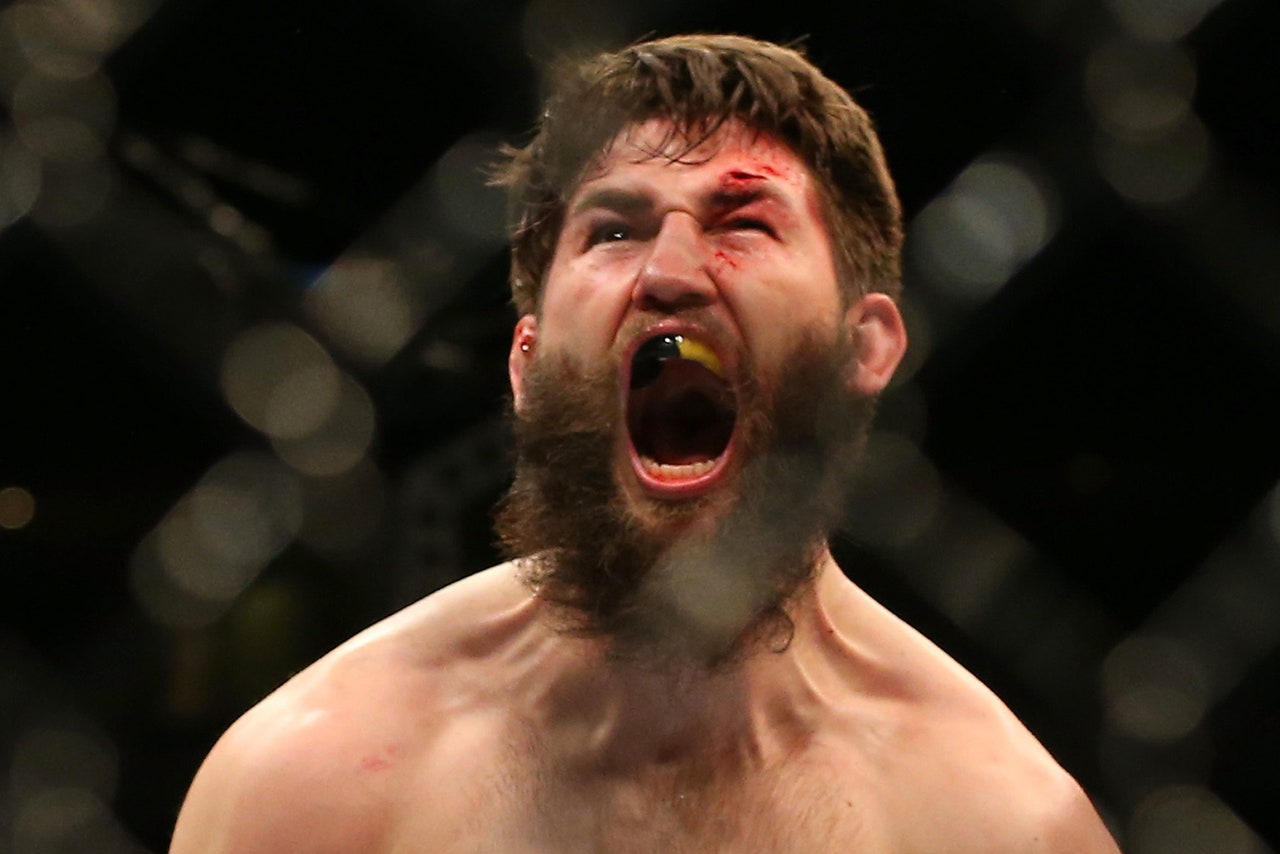 Bryan Barberena was the biggest underdog going into the card on Saturday night as he took on 19-year-old phenom Sage Nortchutt after accepting the fight on short notice following an injury to Andrew Holbrook just over a week ago. Barberena came into the fight looking a big out of shape and he drew sharp criticism as another hand-picked opponent for Northcutt, who has been sold as 'the next big thing' in mixed martial arts.
But by the time the second round got underway a few things changed dramatically.
Barberena was no joke because once he got the fight to the ground, it was clear he was the superior fighter on the mat. Northcutt also looked like a fish out of water as he draped onto Barberena from the bottom, just hoping to find an escape but instead got caught in an arm triangle choke that forced him to tap out.
Barberena becomes the latest competitor to dash the hopes of a highly hyped, widely talked about prospect who hadn't quite earned their way yet in terms of actual fight experience. He's not the first -- who remembers Seth Petruzelli knocking out Kimbo Slice back in 2008 -- and he certainly won't be the last.
But Barberena deserves a lot of praise for stepping up and accepting the fight, living in the shadows of a 19 year old prospect in the days leading up to the contest and then making the most of his opportunity by getting a submission victory in one of the most memorable fights on the entire card.
FAILS
Help Us GSP, You're Our Only Hope
It's been a rough run for Canada's best and brightest lately as Olivier Aubin-Mercier because the latest prospect to fall to defeat. It wasn't that long ago that Canada was looked at as the next great breeding ground for future champions, but that well has seemingly dried up in recent years.
Make no mistake there are still some very talented guys coming out of Canada but outside of Rory MacDonald, no one has emerged lately who looks like a legitimate threat to a champion in virtually any division in the sport.
Patrick Cote told me in the days leading up to his last fight that the problem started on the regional level where Canada's local fight scene has almost disappeared over the last few years. Cote might have a very valid point when looking at the number of shows that used to be held in Canada compared to those being held there today.
Chances are this is just part of the roller coaster ride known as MMA but Canada remains one of the most passionate fan bases for the sport and hopefully more fighters will rise from the cold and snow to eventually become contenders in the UFC.
EPIC FAIL
When the Hype Comes Crashing Down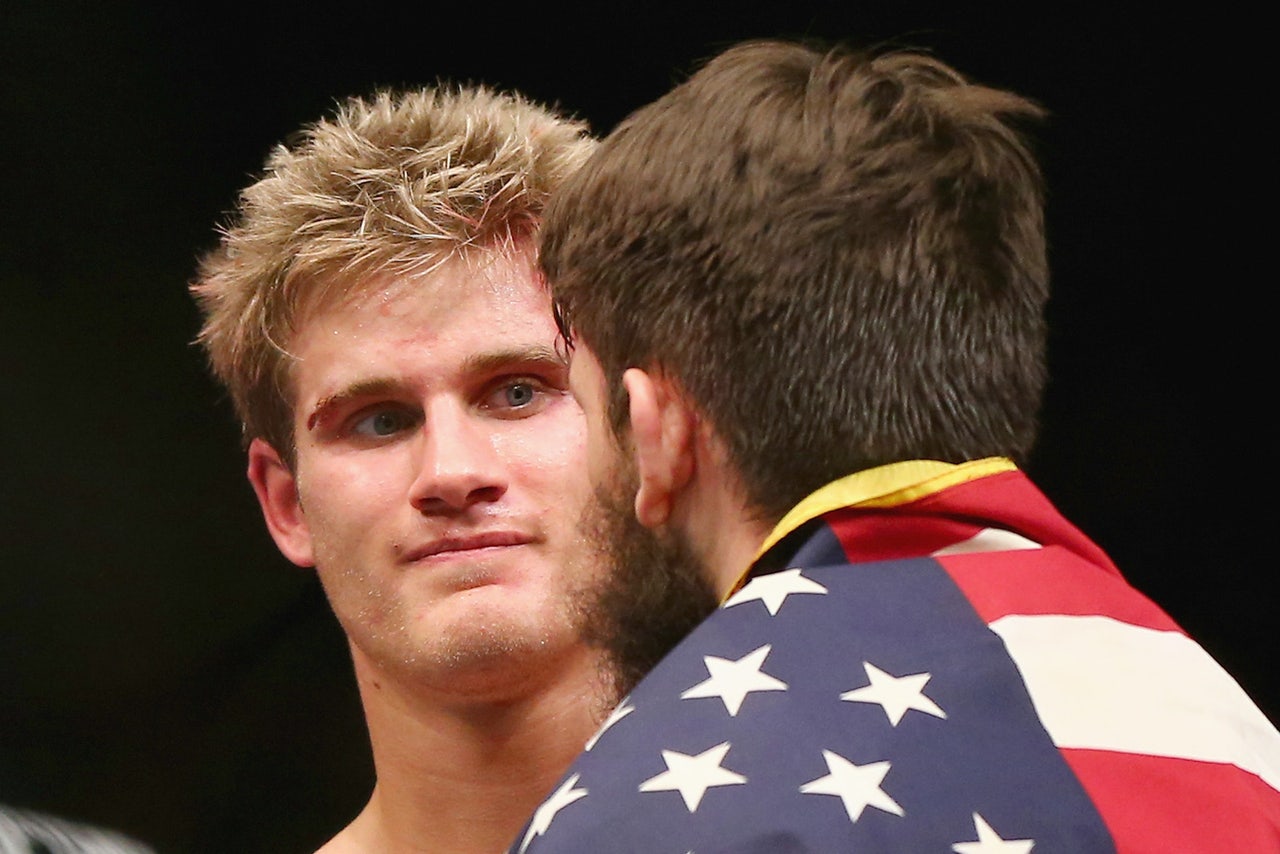 Sage Northcutt didn't ask to become the most talked about 19 year old fighter in UFC history but he certainly found out the hard way what happens when you fall and the entire world is there to point their collective fingers at you when it happens.
Northcutt burst onto the scene this past October when he was 'discovered' by UFC president Dana White on his reality show "Looking for a Fight". It was a fun story to see this teenager, who grew up a life long-martial artist, get his chance to pick up an impressive win in his UFC debut while competing in front of his home state crowd in Texas.
Unfortunately, Northcutt's rise to fame came to a dramatic halt on Saturday night when he got submitted by Bryan Barberena and then watched as virtually every fighter on the UFC roster reveled in his failure.
Maybe it was because Northcutt was getting a much bigger payday after only two fights with the promotion than many other, more experienced athletes on the roster. Maybe it's because he got a mountain of push without a single fight on his UFC resume while there are top 10 competitors buried on the prelims with virtually zero exposure or publicity.
Either way, Northcutt's rapid rise and dramatic fall showcase just how dangerous something like 'hype' can be to a young fighter's career. He didn't ask for it and there's not a fighter on the roster who wouldn't revel in the spotlight the same way he did when the UFC showered him with promotion but that kind of praise and publicity early on can only end one of two ways.
Either the hype is proven right and you become LeBron James or you stumble and fall and are remembered as the next Ryan Leaf. Either way, it's a nasty business that's been happening in professional sports for decades and there's no doubt Northcutt wasn't the first and he definitely won't be the last.  
---
---