Lina Lasnberg explains she was only offered Cris Cyborg fight at 140 pounds
November 15, 2016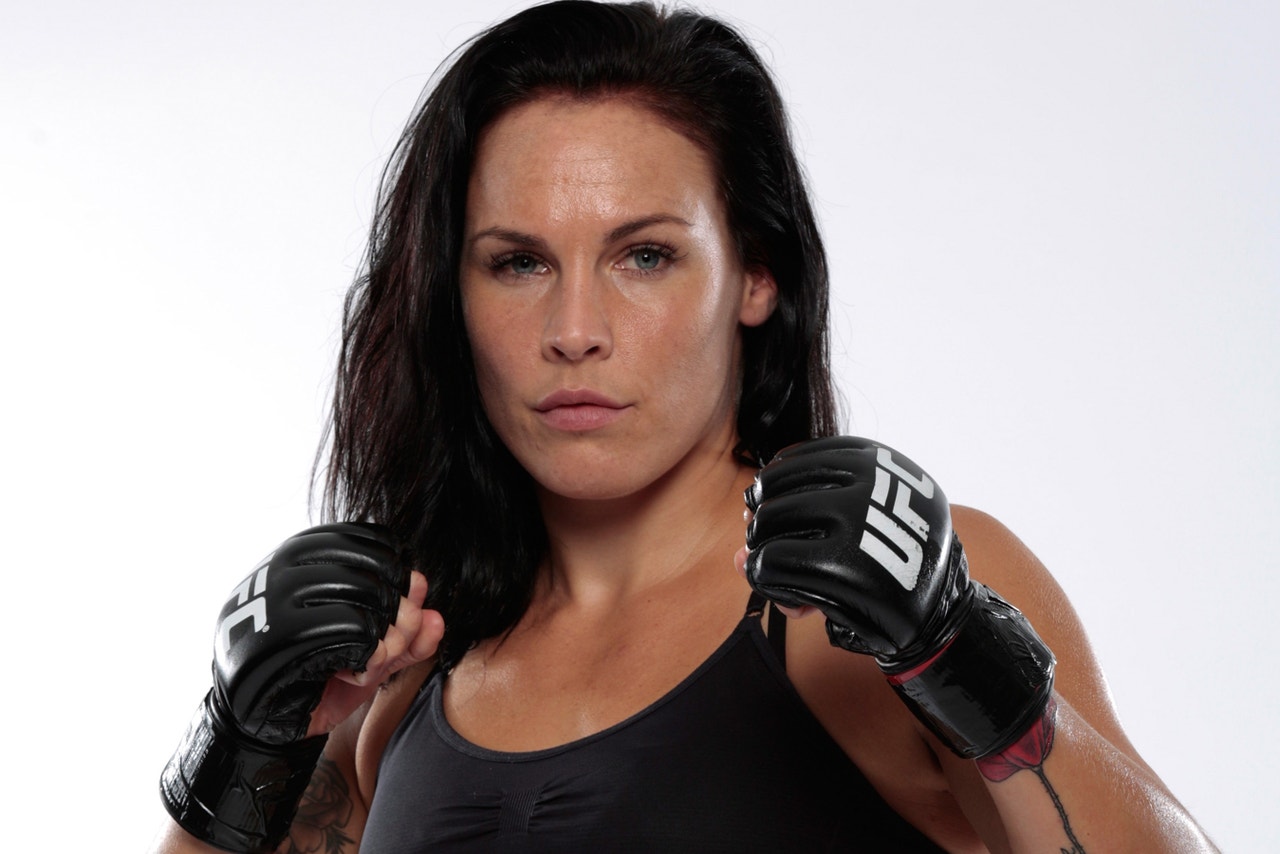 Lina Lansberg knew she would end up in the UFC one day soon but when the promotion called to ask her about fighting at 140 pounds, she had a feeling right away what the offer was going to be.
A few weeks after the initial conversation with Lansberg and her management, the UFC officially offered her a main event debut against arguably the top pound-for-pound woman in the world, Cris "Cyborg" Justino.
"I did expect a call from the UFC for a contract but I didn't expect anything like Cris," Lansberg told FOX Sports from Brazil. "Some weeks before I got the contract, they asked if I was able to fight at 140 and I was so I wasn't that surprised about Cris. I kind of guessed it was all about that."
According to Lansberg, when the UFC offered her the fight it was always at 140 pounds and there was never any talk about fighting "Cyborg" at featherweight.
There has been a storm of controversy this week due to a tough weight cut being endured by the Brazilian after it was revealed on Tuesday that she still had to cut at least 20 pounds before the weigh-ins on Friday.
"Cyborg" has said that she has confidence in her team to get her down to 140 pounds, but in a perfect world she'd prefer to fight as high as 155 pounds because she's just a much bigger fighter than the divisions where she currently competes.
Despite being a natural bantamweight, Lansberg wasn't opposed to a fight with "Cyborg" at 145 pounds, but the UFC only offered her the matchup at the catch weight of 140.
"I signed at 135 and all my fights but one are at 135 as well. I fought 145 one time but it was only because the opponent couldn't make 135 so they told me from the start that it would be at 145. For this fight, they asked me about 140 only," Lansberg revealed.
Of course, Lansberg will be the smaller fighter against "Cyborg" no matter if the fight was at 140 or 145 pounds, but in this case the Swedish striker says size doesn't matter.
Lansberg has a lot of confidence going into the fight with "Cyborg" because she believes the Brazilian will finally be facing some real competition unlike her most recent bouts where she's simply been steam roller lesser opponents.
"I think the latest (opponents) have not been on her level at all," Lansberg said. "I think two or three fights ago in Invicta I even messaged her on Instagram, I told her congrats on your win but I think you deserve more than these opponents. Some of them have been quite easy and a mismatch. Also this latest one as well I think."
While "Cyborg" hasn't tasted defeat very often in her 11 year professional career, Lansberg knows she's not unbeatable.
Lansberg points out "Cyborg" falling to Jorina Baars in a kickboxing match in March 2014 as proof that even the seemingly untouchable finishing machine can be beaten. Considering Lansberg comes from a similar background in Muay Thai kickboxing, she believes that she can employ a similar strategy to dismantle "Cyborg" over five rounds.
"It's always good to see someone is beatable and it's also good to see what happens to somebody when they come up against something unusual and they get frustrated and things like that. Of course it's good to see. Everybody is human," Lansberg said.
Lansberg knows the odds are against her in this fight and facing "Cyborg" in a main event in Brazil during her debut is a daunting task to say the least.
Still, Lansberg knows that there will be no better way to launch her UFC career than to finally be the fighter to topple the mighty "Cyborg" in the Octagon.
"It's a different fight than normal but it's also the biggest and best thing you can get," Lansberg said. "For me it was an opportunity. I've got nothing to lose so I'm just enjoying it."
Lansberg faces "Cyborg" in the main event from Brasilia, Brazil with the main card kicking off on FS1 this Saturday night at 10 p.m. ET.
---
---