Kevin Lee plans to 'out shine' Michael Chiesa then call out Khabib Nurmagomedov
BY Damon Martin • June 22, 2017


With four wins in a row and a spot in the top 15 rankings in arguably the deepest division in the sport, Kevin Lee was just waiting for the UFC spotlight to finally shine on him.

He'll get that chance on Sunday night when Lee headlines his first card in a fight against Michael Chiesa in Oklahoma City. While the fight is the moment when Lee will get the opportunity to perform on the biggest stage of his career, he certainly had a lot of eyeballs on him last month after engaging in a brawl with Chiesa at the UFC's Summer Kickoff press conference.

It all started after Lee made an off handed comment about hoping that Chiesa would show up to the fight on June 25, especially considering that his mother already had tickets. That sent Chiesa into a blinding rage before the two fighters converged in the center of the stage with a punch being thrown before security intervened.

Lee knew a lot about Chiesa before they ever stepped on that stage together, but the altercation gave him even more insight into the fighter he's about to face on Sunday night.




"He's stupid. The main ain't too smart," Lee told the Fight Society podcast about what he learned about Chiesa at the press conference. "I think he even realized that afterwards, he was in my face and trying to dial it back but the man is stupid.




"He's just not that smart."




Ever since the UFC offered him the matchup, Lee has liked his chances going up against Chiesa, who will enter the fight off three straight wins including a submission victory against Beneil Dariush last April.

Despite their differences during that press conference, Lee won't take away the fact that Chiesa is a tough opponent who presents a certain level of danger like any top ranked lightweight but ultimately he just doesn't see any way he loses his fight.

"When they approached me with this fight, it's a perfect fight for me. I out shine the guy in every category," Lee said. "I mean he's very tough and he keeps on chugging. He's got good cardio, he's good on the back but I'm great on the back. Everywhere he's good, I'm better at. Everywhere he's bad, I'm way better than him.

"I'm more athletic, much quicker, much stronger, I'm going to show that man he don't belong in there with me. After the first 10 minutes, he's going to realize, he's going to go into a defensive shell because he don't want to get beat up in front of his people."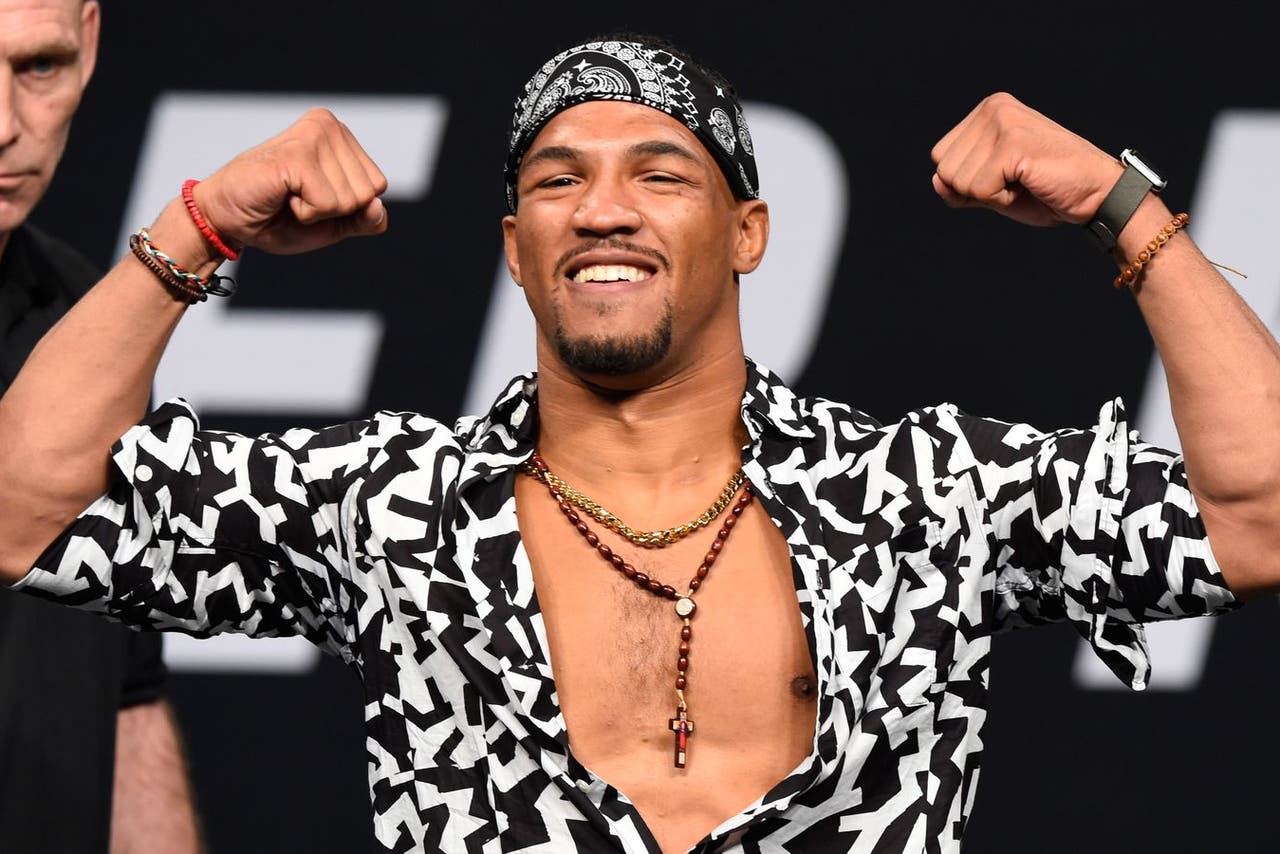 A win over Chiesa would obviously put Lee into the upper half of the top 10 rankings in the lightweight division, but that's nowhere near where he plans on going by the end of the year.

Lee already has designs on the fight he wants next after he gets through Chiesa on Sunday night and he's gunning for an undefeated lightweight in a matchup he hopes to get in his hometown of Detroit, Mich.




"I think after this fight, we fight Khabib [Nurmagomedov], we headline Detroit in the card there [in December] and that's a No. 1 contender's match," Lee said.




"I gave [Nurmagomedov] that date in March. If he can't show up with a nine-month notice, then I don't know what to say. They tried to make it in July and it would have been a great fight in July but he just did not want to fight. I'm going to be there. I'm going to show up in Detroit. I'm going to whoop whoever they put across from me. It's insane he can't put ink to the paper for something that's nine, ten months away."




At 24-years of age, Lee has a very bright future in front of him and that's why he's mapped out his future with Chiesa on Sunday night and then Nurmagomedov by the end of the year.

Lee truly feels like he's the future of the lightweight division and that's why so many other contenders will be hoping he falls in this main event so they don't have to deal with him down the road.

"All these at the top of the division have already been watching me. I know they have," Lee said. "These guys ain't stupid. They've been watching me for years. They know how I'm progressing and what it really takes and the experience I'm getting. If they don't, they're sleeping on me. They've known for a while.

"The top of the division is praying for me to lose just because they know I'm coming."

Listen to the rest of Lee's interview on the Fight Society podcast and don't miss his fight this Sunday night on FS1 with the main card kicking off at 9 p.m. ET.


---
---