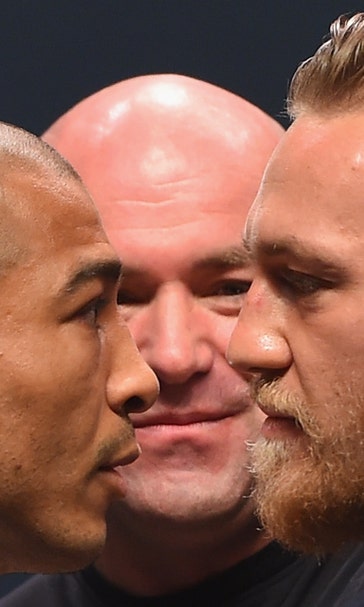 Jose Aldo says he'll fight Conor McGregor 'in the streets' for a rematch
May 14, 2016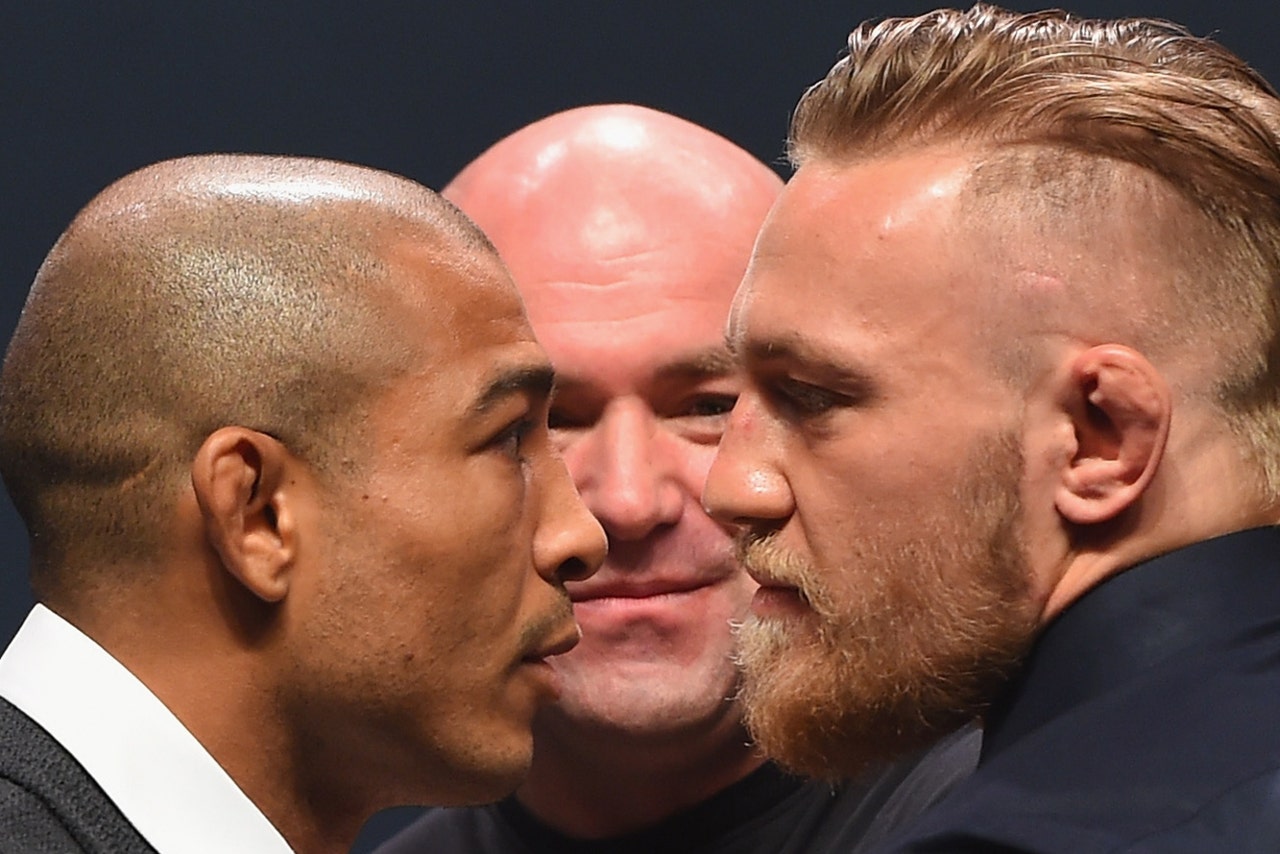 Jose Aldo is fiending for a do-over against Conor McGregor.
After catching a right-hand waxing from McGregor 13 seconds into their non-showdown at UFC 194, Aldo has loudly proclaimed his desire for a rematch against McGregor.
On Thursday, the Brazilian featherweight took a step further, saying he'll find McGregor in the streets if the UFC won't give him the chance to fight him properly.
According to MMAFighting.com's Guilherme Cruz, Aldo brought up fighting McGregor while doing media appearances for his upcoming match against Frankie Edgar at UFC 200. 
The Brazilian featherweight didn't mince words: he's fighting Edgar as a means to an end, and if he doesn't get McGregor after this, he's taking this thing off the grid.
"I will get there and run through [Edgar]," Aldo said. "It doesn't matter what happens, we will win the fight. After that, we will get McGregor even if it's in the streets." 
So that's pretty confident, and it's to be expected. 
Aldo's handled Edgars before, taking a unanimous decision at UFC 156. Not exactly an earth-shattering win, but Aldo's stung, and seems to be taking a card from The Notorious' playbook to punch up his odds of getting back in the ring with McGregor, who's more concerned with fantasy superfights with Floyd Mayweather Jr. than taking another crack at Aldo.
In any case, Aldo may or may not be talking out his neck, but at least the message is interesting: he might not get to fight McGregor in the ring, but he'll run up on him any time, anywhere.
Dan is on Twitter. He's not sure you want to turn on your location, Jose. You don't want these problems.
---
---