Ultimate Fighting Championship
Ultimate Fighting Championship
Jon Jones, Daniel Cormier get into brawl at media day in Las Vegas (UPDATE)
Published
Aug. 4, 2014 3:25 p.m. ET

After a day of interviews at a media event in Las Vegas, UFC light-heavyweight champion Jon Jones and top-rated contender Daniel Cormier launched into a full-on brawl in the middle of the MGM Grand lobby in front of media and fans.
Jones and Cormier were staring each other down on stage when the champion pushed his head down onto the challenger's forehead. A second later, Cormier shoved Jones away and the champion launched himself across the stage to throw a punch at his next opponent, eight weeks out from their scheduled fight.
As UFC officials attempted to intervene, Cormier and Jones fell through the backdrop and off the stage onto the floor below. Jones could be seen throwing punches down at Cormier, who landed on his back as security attempted to separate the two fighters before matters got any worse.
Finally, Cormier and Jones were separated as MGM security along with UFC officials were able to break up the fight. Jones stared back in Cormier's direction as onlookers and fellow UFC fighters watched.
Jones stood back on the crumpled stage and screamed several times as the audience cheered before he was led back through the crowd to exit the scene.
UFC officials have yet to comment on the situation, but there's no telling what the punishment could be for both fighters after the melee Monday. The Nevada State Athletic Commission could also get involved.
After the brawl, Jones immediately took to Twitter to taunt his next opponent.
Cormier responded in kind, stating "you hit like a b****. Better be kicking because I will eat your punches all day. You're a punk. I can't wait to beat you up." Cormier continued with a couple of more Twitter messages of his own.
I won't let another man get in my face and put his forehead against mine. I will react every time. @JonnyBones next time I will slap you.

— Daniel Cormier (@dc_mma) August 4, 2014
To add even more fuel to the fire, Jones and Cormier appeared on FOX Sports Live on Monday night in a segment titled "Fighting Words" and continued to trade barbs. Watch the full interview below:
The fighters are scheduled to appear at another media engagement in Los Angeles on Tuesday, although it's unclear whether the appearance will go forward as scheduled.
Following Monday's melee in Las Vegas, UFC officials issued a statement about the matter while also confirming that the Nevada State Athletic Commission has requested a copy of the video from the day's events to review for possible action against both athletes.
"This is certainly not a proud moment for the UFC organization," said Kirk Hendrick, the UFC's Chief Legal Officer. "We expect more from our athletes, especially these two gentlemen, who are very well-trained and highly educated professionals.  Their actions were clearly a violation of the UFC's code of conduct.
"We are going to reserve our right to penalize both fighters after the commission has made a decision. We expect more from our athletes and we are prepared to levy sanctions to reinforce the appropriate behavior. There are going to be ramifications. Whether you're the champion, or this is your first fight in the UFC, there are going to be ramifications from the UFC for these actions."
---
---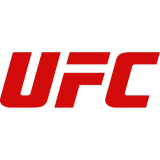 Get more from Ultimate Fighting Championship
Follow your favorites to get information about games, news and more
---