Ultimate Fighting Championship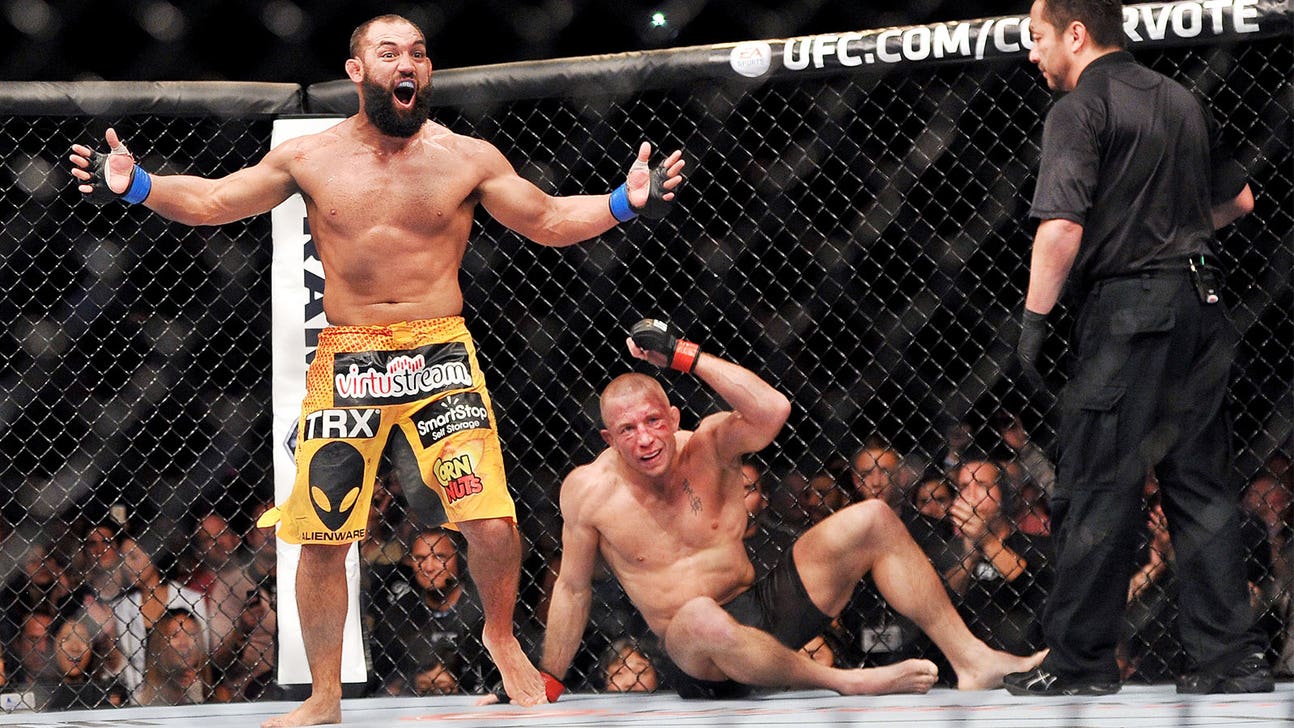 Ultimate Fighting Championship
Johny Hendricks: It doesn't matter whether Georges St-Pierre comes back or not
Published
Mar. 19, 2014 7:00 a.m. ET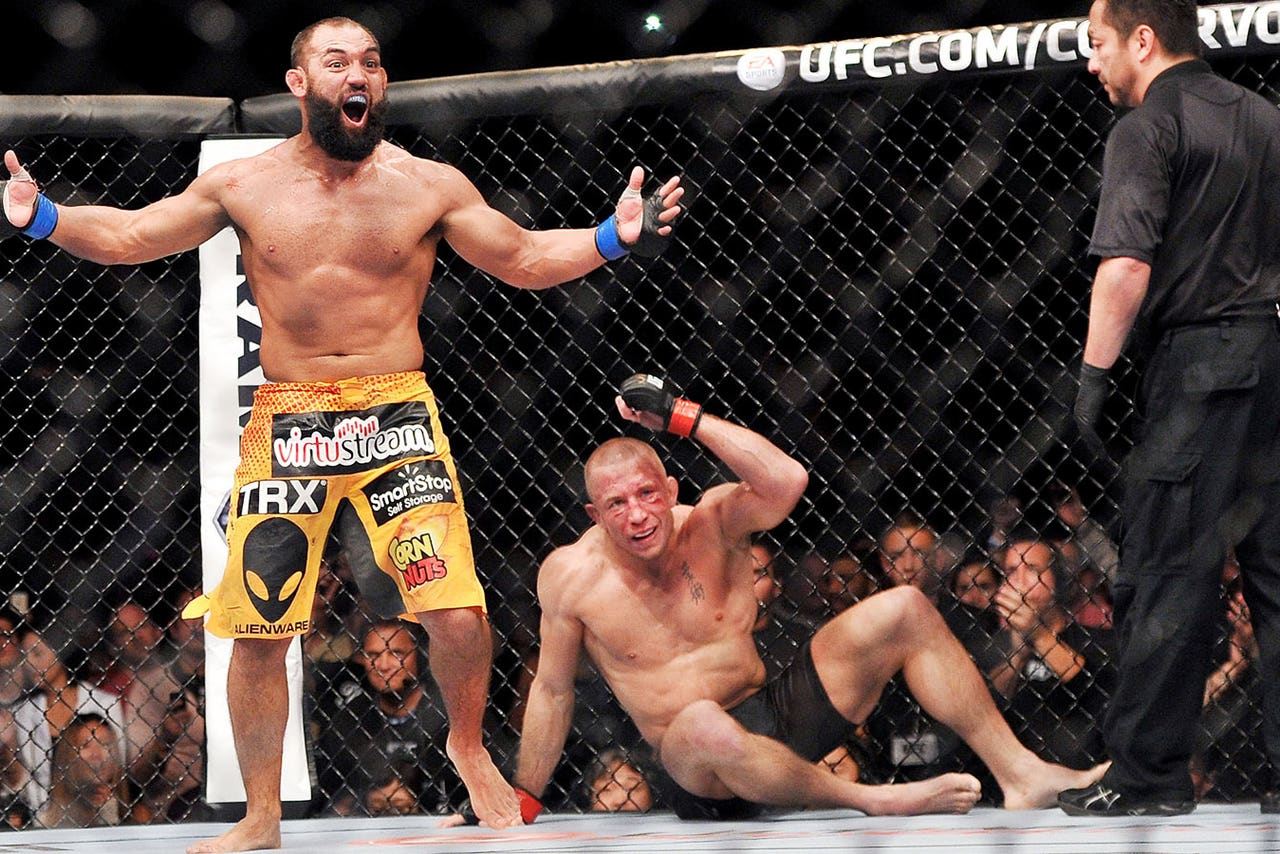 For the past seven years of his fight career, Johny Hendricks has always been the hunter stalking his prey, which up until just a few days ago was the UFC welterweight title.
The former two-time NCAA champion long sought a chance to fight for the championship, and when he was robbed of a victory in his first attempt to get the belt, Hendricks' win over Robbie Lawler at UFC 171 to finally take home the gold just made it taste that much sweeter.
Now the hunter becomes the hunted, and while that may not sound like an enviable position to some, it's the one Hendricks has been looking to achieve since he first stepped foot in the cage.
"That's why I wanted to be in this position, I can't wait to hear what people have to say," Hendricks told FOX Sports about the list of contenders gunning fro his belt. "I can't wait to see who comes in the Octagon next.  I'm constantly learning, I'm constantly developing and I'm constantly getting better.  I know what I want to do and I know what I need to do."
Hendricks has never been a fan of calling fighters out and for the biggest part of his tenure in the UFC he was only focused on getting a shot at the champion.  Some have mixed up his words to believe that Hendricks always wanted to get at former title holder Georges St-Pierre, but the reality was he just wanted what the Canadian had wrapped around his waist.
Now that Hendricks sits securely as the No. 1 welterweight in the world with the championship firmly in his grasp, he'll let the contenders duke it out amongst themselves while allowing UFC president Dana White, matchmaker Joe Silva and the other powers that be decide who he's facing next.
It's the perk of being the champion -- the days of calling out other fighters is over.  Hendricks gets to sit on his throne and await the oncoming challengers one by one.
"Now this is where I get to start enjoying it.  I don't have to worry about who it is," Hendricks said.  "I know it's going to be a five round fight, I know when my body heals I'll be able to say this is when I'd like to fight.  There's so many things now that I kind of have in my control in a sense.  Whoever the UFC puts in front of me, that's who I've got to beat to maintain and that's sort of exciting for me."
As happy as Hendricks is to be the champion, he knows in one more fight he could be back to contender status if he's not careful.  As former welterweight champion Matt Hughes said so famously once upon a time, "you are not a champion until you have defended your belt'. 
So Hendricks will definitely enjoy this moment as well as some much needed time at home with his family, but before you know it the next challenger will be standing tall ready to take what he just claimed as his own. 
"I want to defend it.  I can't wait until I'm able to defend it.  I know whenever that time comes, I'll be ready," Hendricks said.
As far as the other looming question circling over Hendricks' head about former champion Georges St-Pierre and his 'on again/off again' decision about whether or not to come back to fighting?  In the grand scheme of things, Hendricks would love to avenge the loss he suffered to St-Pierre while doing it as the UFC welterweight champion of the world.
If it never happens, however, Hendricks won't lose a single wink of sleep about it.
"No, it wouldn't, realistically it wouldn't matter," Hendricks said about St-Pierre never coming back. "But yeah, I would like to fight him just because I think it's going to be a different role play for him and for me. 
"But if he didn't come back, there's so many other good (fighters).  Look at what I just went through.  Look at some of the guys coming up.  It's going to be a tough road and that's what I'm excited for."
---
---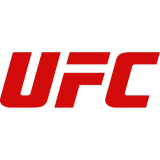 Get more from Ultimate Fighting Championship
Follow your favorites to get information about games, news and more
---