Ultimate Fighting Championship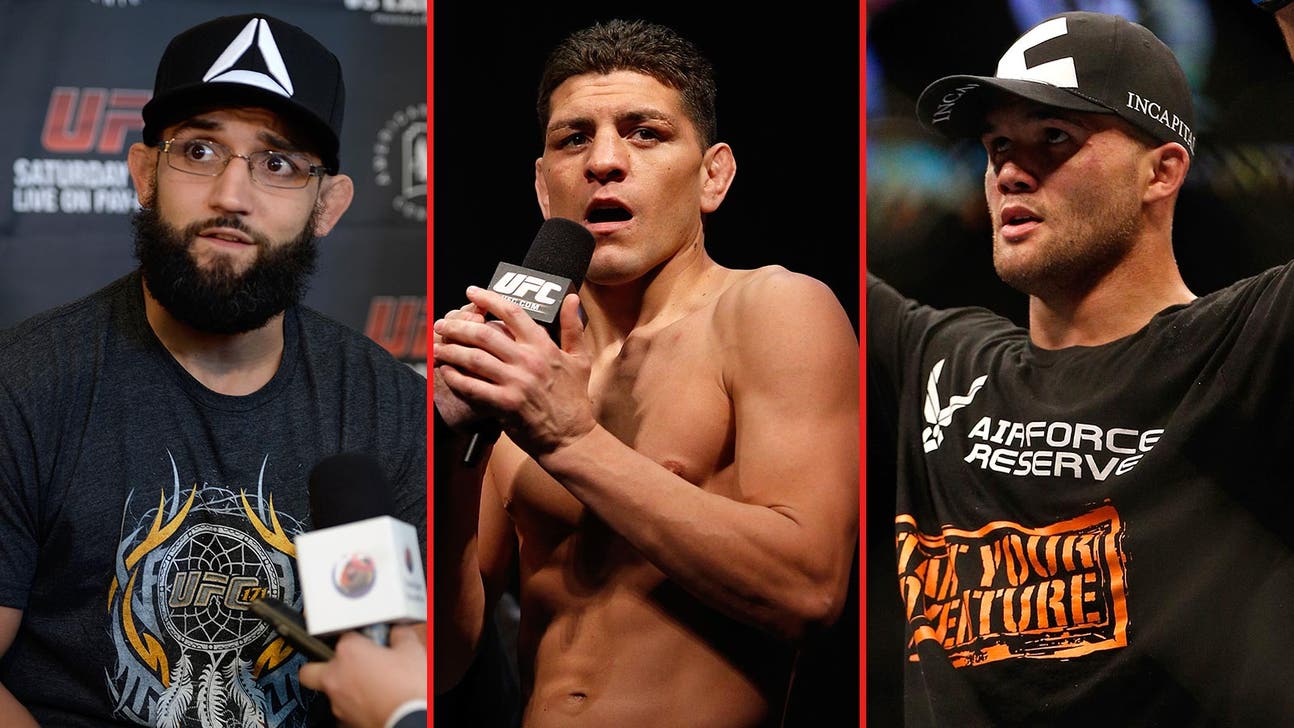 Ultimate Fighting Championship
Johny Hendricks doesn't think Nick Diaz deserves title shot, but would still give him one
Published
Mar. 14, 2014 12:31 p.m. ET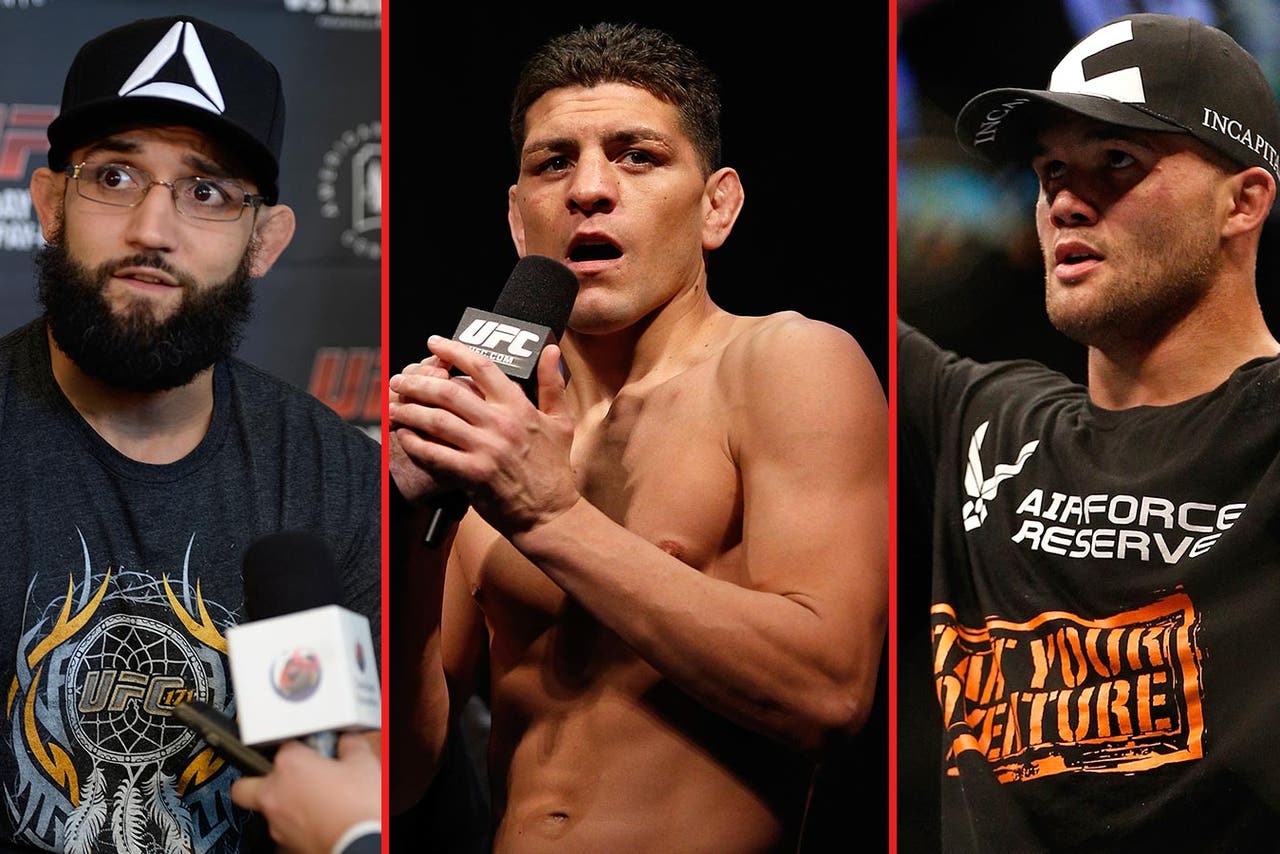 DALLAS -- Georges St-Pierre isn't the only top welterweight absent during this week's proceedings. UFC 171 is a showcase for the 170-pound division with contender fights sprinkled all over the card. Other than GSP, there is another elite guy in the division who isn't fighting: Nick Diaz.
Diaz told FOX Sports last month that he'll only return from his "retirement" if he gets a title shot. Johny Hendricks and Robbie Lawler are competing for the belt St-Pierre gave up on Saturday. So, how would they feel about giving Diaz a fight next if they win? Both are pretty indifferent.
Hendricks said he doesn't think Diaz deserves to fight for the belt. Diaz has lost two in a row, to St-Pierre and Carlos Condit, who meets Tyron Woodley in the co-main event Saturday at American Airlines Center.
"I think whoever wins the fight before us, they're gonna get a title shot," Hendricks said Thursday at UFC 171 media day.
However, that doesn'€™t mean Hendricks would turn down a Diaz fight if it were offered to him.
"Then again, I am an employee and I do what I'm told and a happy boss means a happy fighter," Hendricks said. "So whatever the UFC wants, I would do."
Lawler didn'€™t want to talk about Diaz at all. The two have a history. Diaz knocked out Lawler in 2004. One loss later and Lawler was out of the UFC. It took him nine years to get back. But Lawler doesn't think he should even have an opinion about whom he should fight next, since he isn't the boss.
"I have to be focused on Johny Hendricks," Lawler said. "This is a guy who knocks people out. I don'€™t think I should be worrying about anything except that guy over there."
As for Diaz's comments that he's the "only draw" in the welterweight division now, Hendricks took some offense to that.
"Pretty sure he's not, because I think we sold out this and I can't wait to see what pay-per-view sales are," Hendricks said. "I think it's gonna show that you don't have to be a certain person to draw in. I think you can let your fighting [talk]. I think this is what's gonna do real good for our weight class -- let the fighting do everything."
A Diaz title fight would probably make money. And the first Diaz-Lawler fight was a classic. Does Diaz "deserve" it? Hendricks is right about that part. He doesn't. But that hasn't stopped the UFC before. And this is probably not the last you'll hear the name "Nick Diaz" regarding the welterweight contender picture.
UFC president Dana White was asked Thursday if there was any news about a Diaz return. White shook his head and said "no."
"He hasn't called me," White said.
Not yet. Wait until Saturday night.
---
---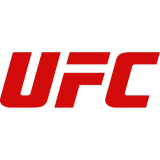 Get more from Ultimate Fighting Championship
Follow your favorites to get information about games, news and more
---