Ultimate Fighting Championship
Ultimate Fighting Championship
Johnson eyes big win against Belfort
Published
Jan. 11, 2012 12:00 a.m. ET

A new weight class. Facing an MMA legend in his home country. And that country is Brazil.
Pressure may be a factor other fighters face in a situation like this, but it doesn't register on Anthony Johnson's radar. The only thing he is concerned with is the next challenge on his road to the top. That test will be Vitor Belfort, and "Rumble" said he is excited to make his middleweight debut when the two square off Saturday at UFC 142 in Rio de Janeiro.
"I don't feel any pressure at all," Johnson told HeavyMMA. "I'm not worried about what anybody else says or how they feel. This is something that I want to do. I don't feel pressure from anybody or anything. I'm going out there to have fun. I feel great, and I don't have any worries in my mind at all. I don't mind fighting Vitor or anybody else they give me. I don't care."
To ready himself for the fight, Johnson relied on his family of training partners. The squad is a talented collection fighters headed by coach Mike Van Arsdale and consists of the likes of Rashad Evans, Tyrone Spong, Jorge Santiago, Melvin Guillard, Michael Johnson, JZ Cavalcante, Yuri and Danillo Villefort. An assortment of talented fighters round out the roster in Boca Raton, Fla., and Johnson has found a place to thrive in South Florida.
"My preparation for this fight has been great," Johnson said. "The team is amazing. We all love each other, train hard, laugh and joke around. We are a bunch of guys who love doing what we do. We are real fighters here at this gym. My coaches have worked with me day in and day out. My teammates have been extremely supportive and have pushed me to be the best I can be.
"I train with guys who have actually trained with Vitor before. They know the ups and downs, ins and outs of his game, and I have a huge advantage right now. I just have to put it all to work on Jan. 14."
Collectively, Johnson and Belfort have earned some of the most brutal finishes in MMA history. Both fighters bring devastating, one-shot knockout ability to the cage, but Johnson believes power won't be the biggest factor when they mix it up in Rio.
"Versatility will be a key in this fight," Johnson said. "I have punches, kicks, takedowns, and he still has a long way to go. But I'm not looking past his abilities or anything like that. I just don't see anything Vitor can do to me that I can't do to him and then some.
"If I want to take him down, I'll take him down at will. If I want to punch him in his mouth, I'm going to punch him in his mouth when I'm ready. If I want to kick him in the leg or in his head, it doesn't matter. I'm going to do what I want, and he'll know that I'm there right from the start. He will know that he's in a fight.
"The game plan is to go out there and get it done. Bottom line, I'm coming out to give it all I have. People thought I had knockout power, energy and speed when I was at 170 pounds. Well guess what, everybody? I got to eat this time."
When the fight was first announced and it became clear Johnson would be leaving the welterweight division, the MMA community speculated on whether or not Johnson would ever return to the weight class. Johnson says there has been some confusion created and wanted to set things straight.
"I never said it was a one-time thing," Johnson explained. "I said I made my decision and wasn't sure if I was going to go back down to 170 pounds, but I never said it was a one-time thing. If it happens, it happens and if it doesn't, it doesn't.
"People got the wrong impression. It's not a one-time thing and I know I'm going to fight at 185 pounds twice for sure. Right now, my focus is at 185 pounds. I have Vitor Belfort in front of me, and there are a couple people at middleweight I want to beat up before I do anything else."
With the momentum of back-to-back wins and a potentially career-altering fight directly in front of him, Johnson believes he is ready to put on the performance of a lifetime Saturday night. He thinks everything has come together perfectly and expects something special to happen in Brazil.
"I'm a guy who just wants to go out there and have fun," Johnson said. "I'm at a new weight class. I'm trying things out, and I want to win. I want to keep the ball rolling. Fans need to keep their eyes open in this fight, because something crazy is about to happen."
---
---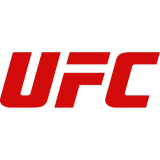 Get more from Ultimate Fighting Championship
Follow your favorites to get information about games, news and more
---