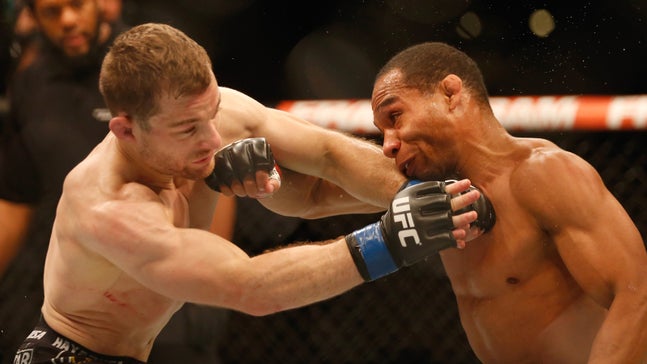 John Dodson wants to knock out Demetrious Johnson following win at UFC 187
Published
May. 26, 2015 1:27 p.m. ET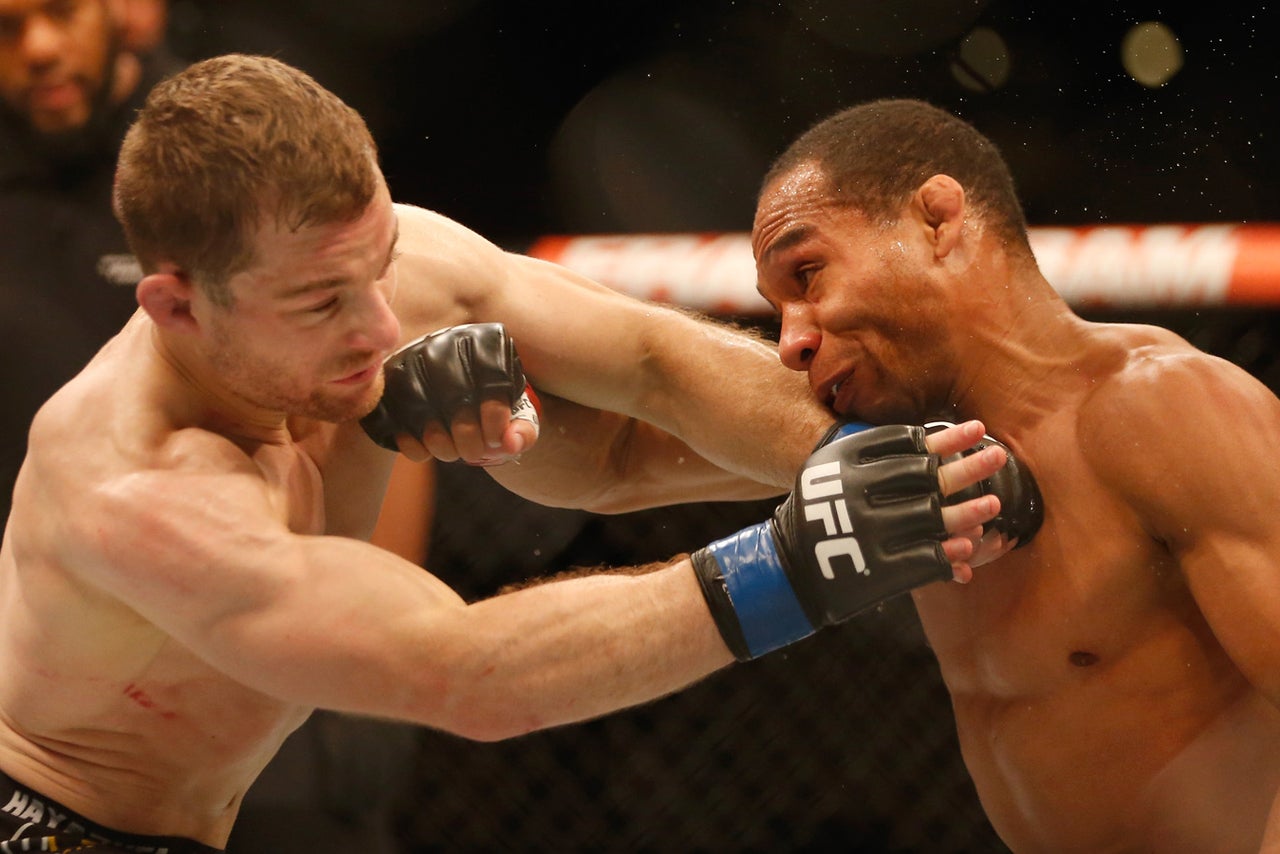 John Dodson knew going into his UFC 187 fight against Zach Makovsky that a win would likely put him in position to fight Demetrious Johnson for the flyweight title later this year.
Dodson had been out of action after suffering a torn ACL in his knee that forced him into surgery and out of the title picture for almost a year.
The fight with Makovsky was probably the worst of Dodson's run with the UFC, although in the end he still came away with a close, hard-fought decision.
Dodson knows looking back on the three-round fight that he wasn't able to execute the way he wanted, but he also understood that a fight against Makovsky would be a dog right, especially after the two flyweights had trained with each other for several years.
"It was important for me to go out there and try to be exciting and try to fight as hard as I could coming off that long layoff. I had some ring rust I had to work through and Zach Makovsky is one of the most tremendous athletes," Dodson said at the UFC 187 post-fight press conference.
"Me and him had trained together for six years so we knew each other in and out. I can't give you guys that type of performance knowing he knew what my strength was, and I knew what he wanted to do, too. It kind of looked like two guys trying to play chess out there."
Maybe it was the fact that Dodson was a heavy favorite going into the fight that surprised so many that Makovsky gave him such a hard time when they actually engaged in the Octagon.
There was also the expectation that Dodson would return with an explosive performance to seal the deal on a rematch with Johnson later this year. Dodson is the only fighter that's truly pushed Johnson since winning the UFC flyweight title and he might be the last hope the 125-pound division has to dethrone the long-reigning champion.
His performance on Saturday wasn't the kind of win he wanted to earn another title shot, but Dodson says there's no question that he should be next in line to face Johnson for the belt.
"It's a no brainer for me. I always still want to beat up Demetrious Johnson. I want to knock him out," Dodson said.
"I thought I won the first time when me and him faced each other and I believe that this next time we come around that it's going to be way different, I'm still going to go out there and beat him up and I'm going to get a clear victory by knocking him out."
---
---