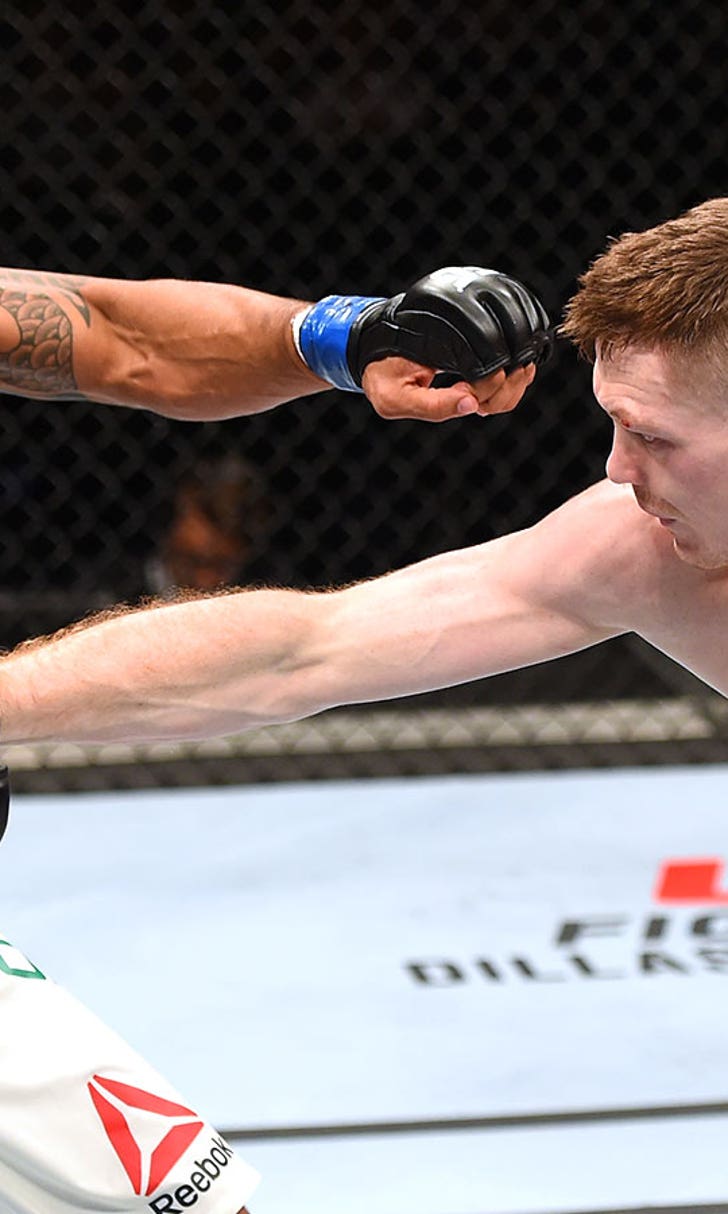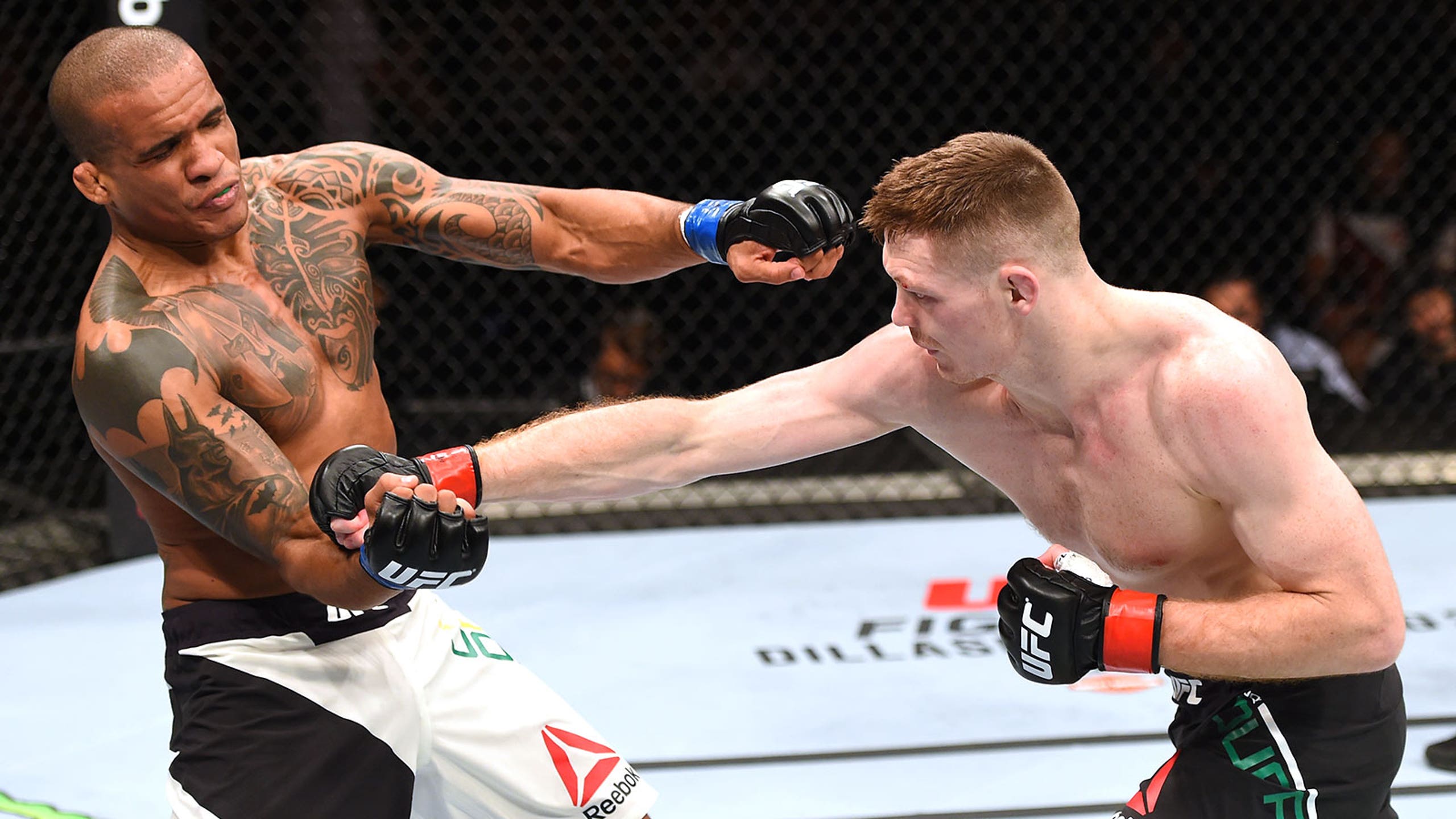 Joe Duffy calmly anticipates star-making opportunity in UFC main event
BY Elias Cepeda • October 16, 2015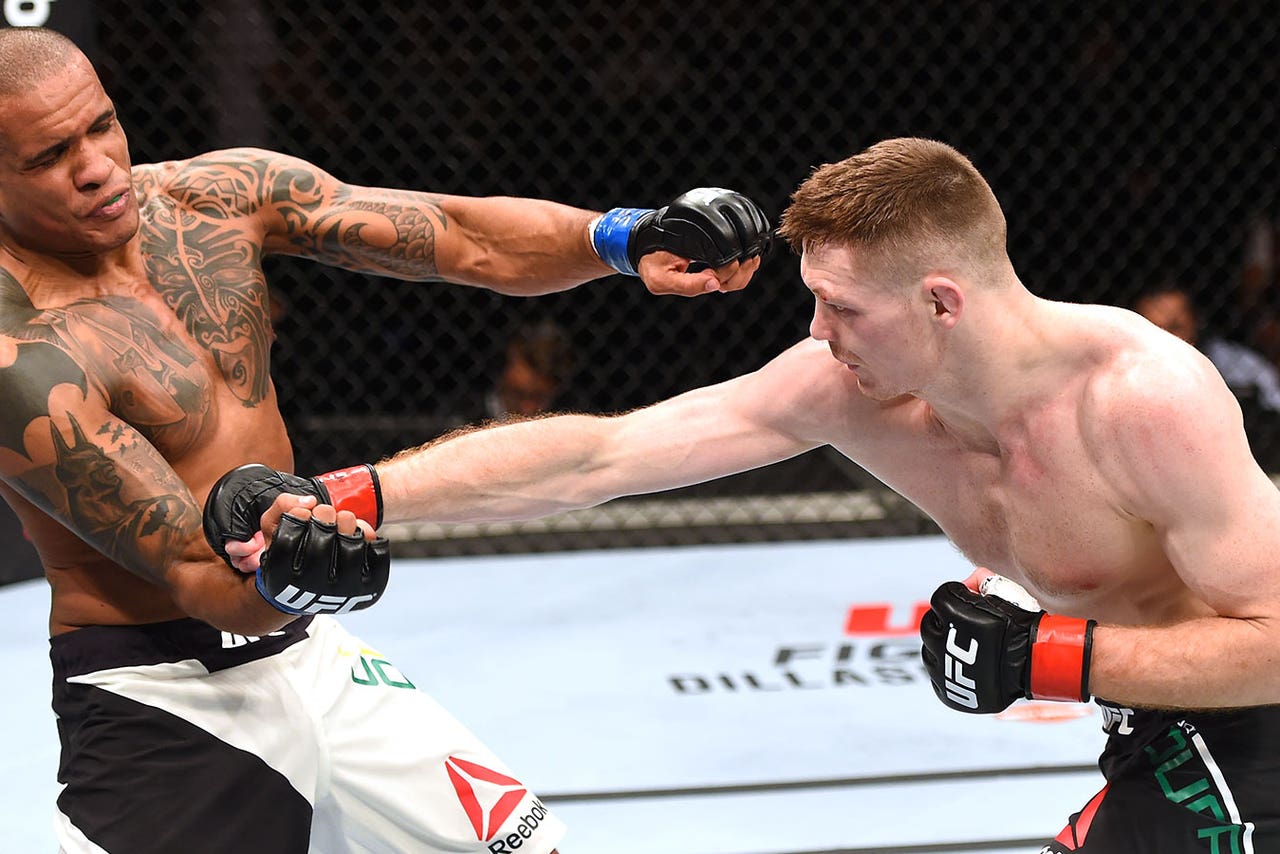 If UFC lightweight Joe Duffy weren't so freaking good, you'd probably never hear of him. That's in large part because the Irishman doesn't go looking for attention with words, antics or much of anything that doesn't involve simply fighting well.
Fortunately for him, and us, he does indeed fight well. The 27-year-old has finished his first two UFC fights, and is on a four-fight win streak with all four victories coming by way of KO or submission.
Next, he'll headline a UFC card in his home country, on Oct. 24. Though he hasn't been ranting and raving about it, Duffy couldn't be happier to have that opportunity against a top fighter like Dustin Poirier.
But, more on that in a moment. For now, let's stick with "Irish" Joe's subdued manner outside of the Octagon. When faced with insults and taunts from a man he once submitted with relative ease, Conor McGregor, this past summer at a Las Vegas press event, Duffy kept calm and insisted that he was focused on his task at hand -- fighting Poirier. 
If McGregor were entering the UFC with a decisive win over one of the promotion's biggest stars, you'd best believe that the mouthy sensation would be shouting threats and promises from Nevada mountain tops in order to get a rematch with said fighter, on the big stage. After all, that would mean the opportunity to leapfrog others and earn a quick seat in the spotlight.
Duffy, however, has not called for another chance to beat McGregor. Of course, he'll take the fight, should he get it, and when pressed has expressed confidence that he'd be able to beat "Notorious" once more.
That's the calm, apparently secure position that Duffy occupies. He isn't brash, but he isn't shy, either, if you ask him for his opinion.
The TriStar gym member isn't boastful, but he also isn't a shrinking violet. During a recent conversation he told us that he'd be fine taking his time moving up the lightweight UFC ranks, but he wasn't afraid to admit that he relishes the attention he'll be getting in Dublin on Oct. 24 in the main event against Poirier.
"Without a doubt," he admitted.
"That's where we want to be. All of us fighters want to headline the cards. We're working to be the best in the world. I'd be lying if I said us getting pushed to the main event is not what I wanted, or something that doesn't excite me more."
Duffy's public persona may be quiet, but he's no stoic. The kid can't wait to get in front of his home crowd and make a splash.
If he does, he knows that the talk about him possibly facing McGregor will only intensify. Often times, public figures understandably push back when they are asked about the same things over and again, and give terse responses, or simply stop answering questions on certain topics.
The pressure of constantly hearing and thinking about one thing can't be easy to handle, and most wilt a bit under it. Duffy isn't exactly calling McGregor out, and he's fine making his own way in the UFC, but the Conor connection also doesn't seem to be irritating him any, either.
We asked him if he likes all the talk about him beating McGregor because it elevates his profile, or if he'd rather be able to go about preparing for his next fight without the distraction. In answering, however, Duffy didn't sound the least bit distracted.
"I wouldn't say I like it," he said, after a moment's thought.
"I wouldn't say that I'd rather have the talk to build my profile. I'd rather just do what I do and be known for me. But, at the same time, I understand the whole thing. It doesn't bother me. If that's what people want to chat about, so be it. It's part of the game."
As Duffy continues to add to his UFC success, one wonders if talk of him giving McGregor a rematch will lessen because people see Duffy's value, in and of itself, or increase because the demand to see McGregor fight the last man to beat him. In any case, however, there's a good chance that Duffy will simply continue to do what he does, and be satisfied in doing it.
---
---