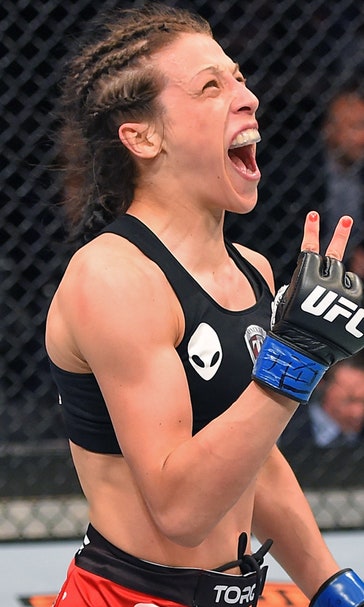 Joanna Jedrzejczyk to Valerie Letourneau: 'I know you're afraid already'
November 2, 2015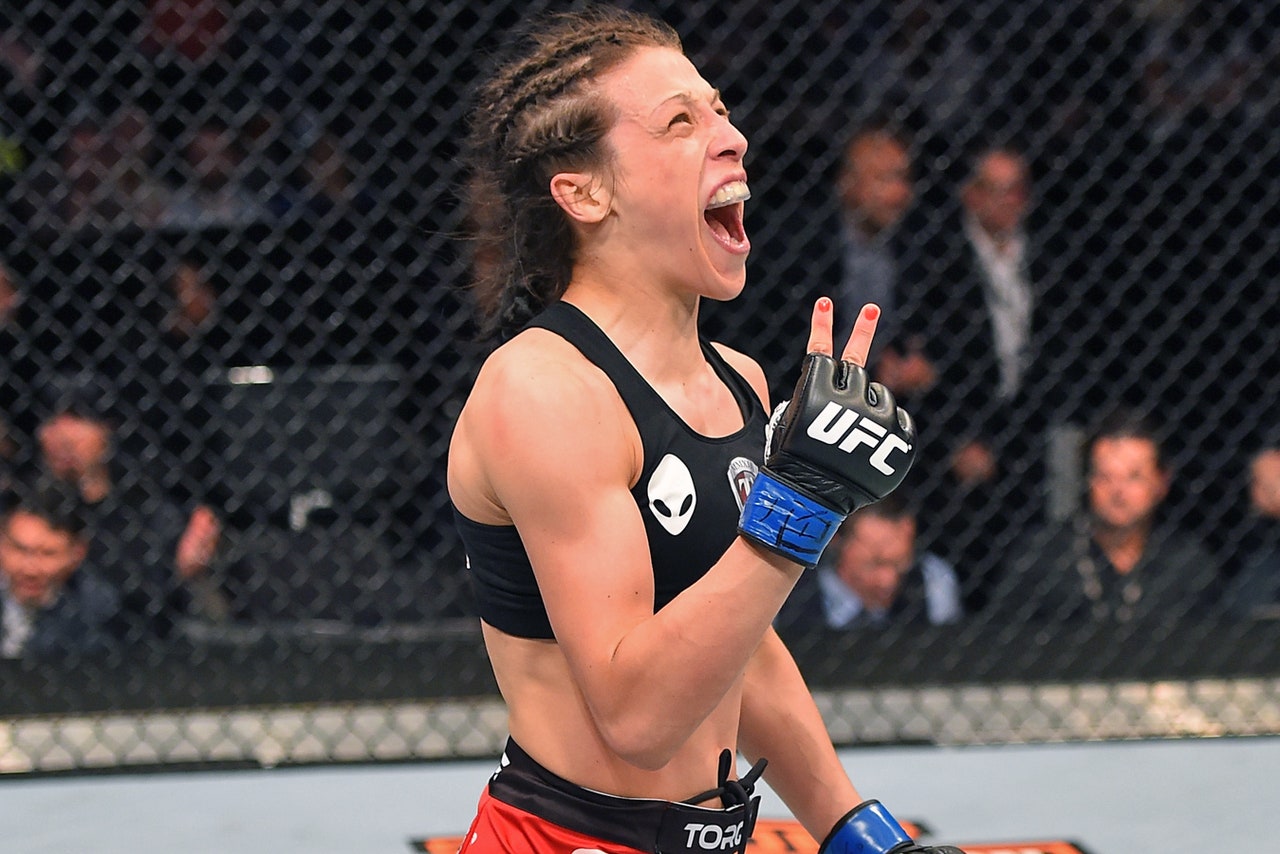 Since winning the UFC strawweight title in early 2015, Joanna Jedrzejczyk has become one of the most feared champions on the roster as she talks a good game before her fights and then backs it up with a performance inside the Octagon.
Jedrzejczyk had a two-pronged attack for her title fight against former champion Carla Esparza where she looked to intimidate the "Ultimate Fighter" winner in every interview and face off they shared and then unleashed a hellish offensive flurry when they finally met in the cage.
It appears after her first title defense in June, Jedrzejczyk is employing the same tactics against her upcoming opponent Valerie Letourneau at UFC 193. While she appreciates what Letourneau brings to the table -- including a win over Maryna Moroz who challenged Jedrzejczyk after her first fight in the UFC -- she's not ready to concede much else other than saying she deserves to be there and she will go home with a loss on her record.
"Honestly I watched her last fight against Maryna Moroz and she did very well," Jedrzejczyk said on a recent UFC media conference call. "She almost knocked her out in the first round, so I suppose to beat Valerie for what she did in Krakow, she just had a big mouth, but (Maryna) wasn't ready for fight with me, so Valerie just beat her in the last fight, so she did well.
"She's very good striker and I'm happy that I'm going to fight Valerie now before she gets very well, so she's the right person."
Letourneau will enter the fight with the champion after only two wins at strawweight after most of her career took place at 135-pounds where she faced a laundry list of top talent over the years.
In her two wins since joining the 115-pound division, Letourneau dispatched Moroz in impressive fashion after defeating former "Ultimate Fighter" finalist Jessica Rakoczy last April.
Letourneau understands that she's a huge underdog according to the odds makers -- even more so than what Holly Holm faces going up against Ronda Rousey on the same card -- but she hopes to surprise Jedrzejczyk and anyone else who doubts her going into the championship bout.
"Maybe she's going to have a bad surprise on Nov, 14," Letourneau said in response to Jedrzejczyk. "I mean, and even I feel like I improved from my fights from Jessica Rakoczy to Moroz but I feel like I improved 10 times more already between my fight from Moroz to now, so I just can't wait to put it all there and to show her I'm capable of it and I just hope I'm going to be able to put everything I've been working on in that fight."
Despite Letourneau's previous victories, Jedrzejczyk has no problem pointing out that both wins, while impressive, didn't come against a fighter of her caliber and she'll find that out the hard way when they meet on Nov. 14 in Melbourne, Australia.
"I'm not Maryna Moroz and I'm not Rakoczy, you know? I'm Joanna Champion," Jedrzejczyk said with authority when speaking directly to her opponent on the conference call line.
As much as Letourneau paid respect to the champion in her division ahead of their title fight, Jedrzejczyk had no problem answering back with a few more barbs to carry in her mind during that long flight to Australia in less than two weeks' time.
"Keep it in your mind," Jedrzejczyk said. "I know you're afraid already."
---
---