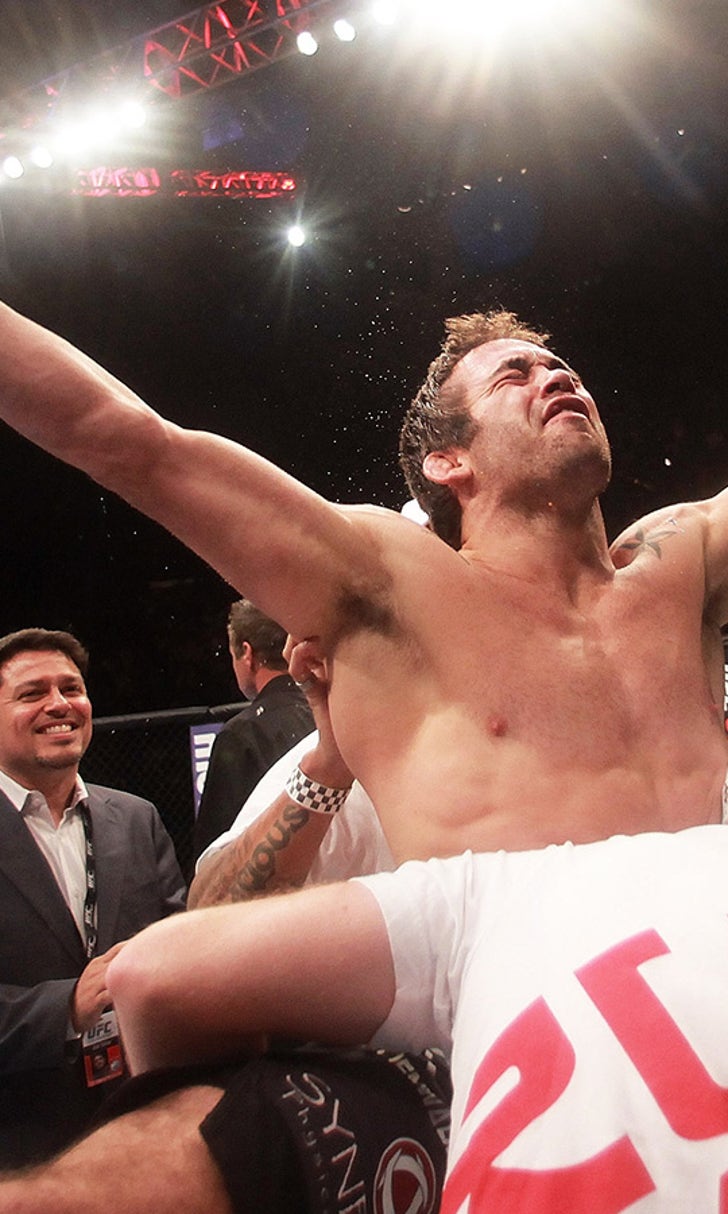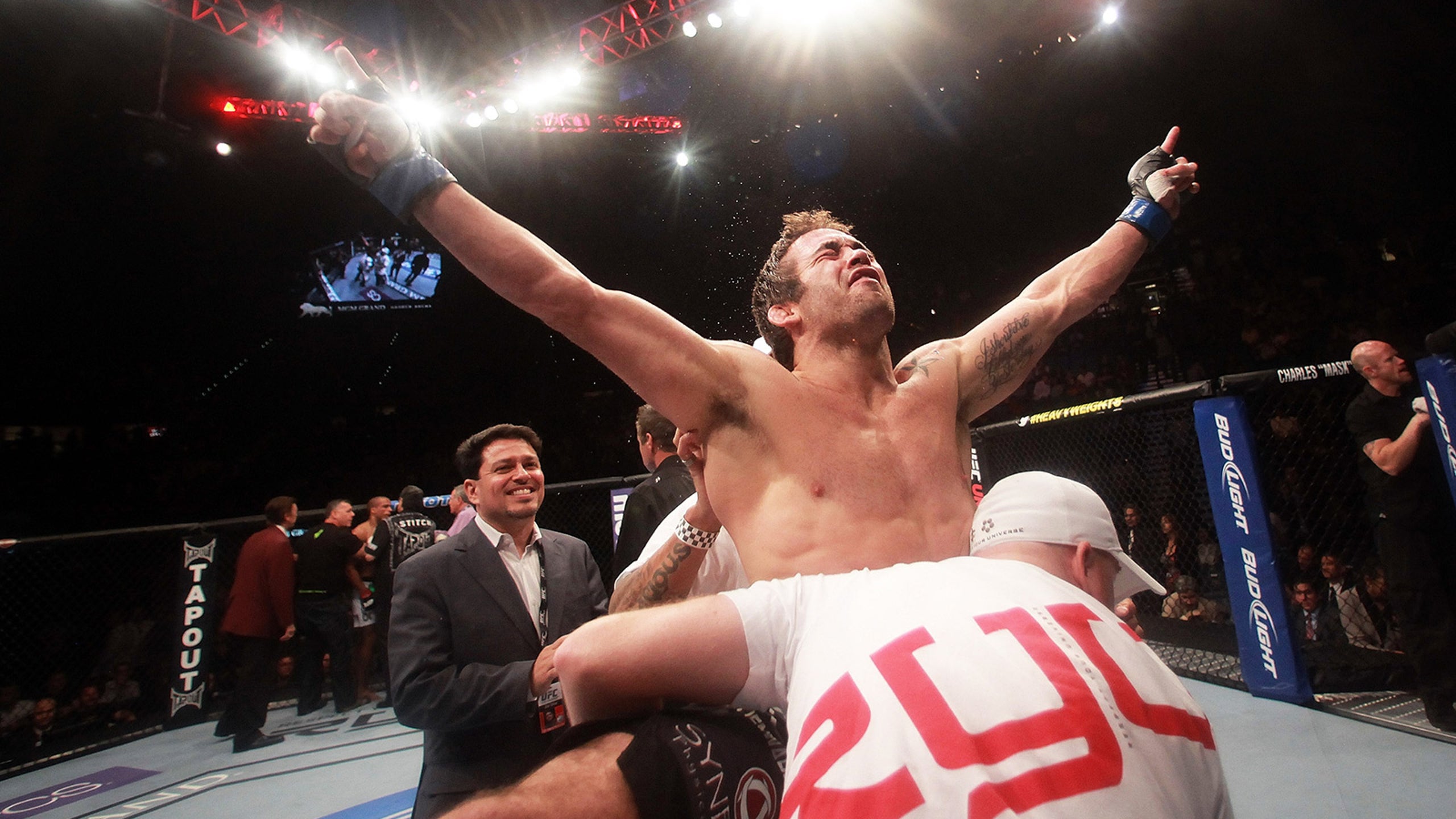 Jamie Varner: Khabib Nurmagomedov isn't a fighter, 'he's just boring'
BY Damon Martin • January 29, 2014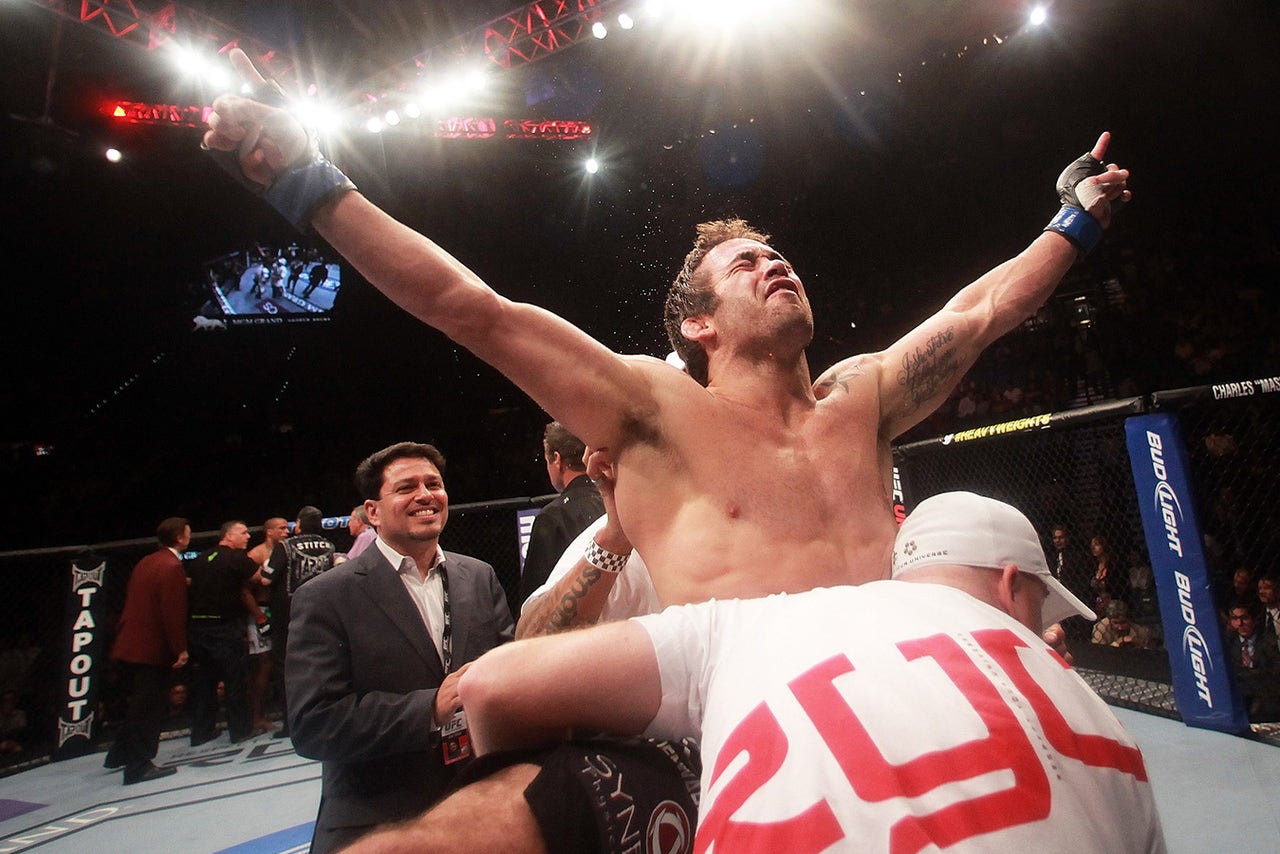 Jamie Varner is looking for a fight.
Now conventional wisdom says look at the UFC 169 card and sure enough there's Varner's name alongside Abel Trujillo so he has a fight already.  Where Varner says 'fight' he actually means a fight because after his last matchup where opponent Gleison Tibau took him down but did no actual damage, he wants to face someone that's ready to rip his head off.
 It sounds like an odd request, but Varner was so frustrated by Tibau's inability to do anything other than take him down that he wants to face a real fighter now that is looking for a finish and not just trying to out point him.
"I got taken down three times, he held me down for about two and a half or three minutes in that second round, but I just really credit that towards MMA judging," Varner told FOX Sports.  "I feel like the guy who gets more beat up loses the fight and if you look at stat sheet, I out struck the guy three to one.  Even when he was laying on top of me he wasn't doing anything.  It's not like he was landing hard shots or going for submissions.
"I felt like I won the first round and the third round.  I got taken down with about a minute left in the first round of that Gleison fight, I clearly lost the second round, but then the third round I dominated the third round, almost had him finished a couple of times.  I just credit losing that fight to awful judging and fighting a boring fighter."
It's a trend that Varner has watched develop over the last few years where he believes more and more competitors are attempting to pull out a decision win because they know how to play to the judges.  His criticism also lands on the doorstep of a highly touted UFC lightweight who UFC president Dana White claims no one wants to fight, yet Varner believes it's because no one wants to lose a decision to a boring fighter.
"They weigh so much on the takedown, but I think fighting should be judged like a fight. Whoever gets more beat up, loses the fight," Varner said. "It's one thing to take someone down, hold them down and beat them up versus taking someone down and holding them down and doing nothing.  I've seen with the Khabib (Nurmagomedov) style of fighting -€" he's really, really good at what he does, once he gets a hold of you he's not letting go, but he's not finishing these guys.  He's not inflicting damage.
"Guys are taking it easy, people aren't going for the finish and the judges, I think people are changing their styles for the judges."
Asked to expand on his thoughts about Russian import Khabib Nurmagomedov, Varner unleashes on the Dagestani fighter not because he isn't talented, but because he his supremely gifted but refuses to actually go after a fighter trying to destroy them when he clearly has them wrapped up with nowhere to go but down.
"I just don't think Khabib's a fighter to be honest with you," Varner said bluntly. "I know he's really aggressive and he's good at what he does, but I don't think he really enjoys the fight.  Not saying you have to be a pure boxer or striker, but I would just like to see Khabib go for a finish, take a chance, throw bombs, make it exciting.  The only reason we're getting paid and the only reason we're doing this is we're entertainers.  I get it we're athletes, but we're also entertainers.  He's just boring for me to watch, I don't like the way he fights.
"Not saying that he's not good or that he's a terrible athlete.  To me, he's just not much of a fighter."
To his credit, Nurmagomedov has actually finished two of his five opponents inside the Octagon, but it's the praise being heaped on the Russian fighter that Varner doesn't understand when looking at his recent battles against Trujillo and Pat Healy where he's winning by a landslide due to his wrestling and takedowns but not doing anything to finish from there.
The difference for Varner when facing Trujillo is that he recognizes the Blackzilians fighter is extremely dangerous on the feet so he has no problem admitting he may look for the takedown, but he plans on assaulting the Florida based fighter with strikes and submissions once the fight hits the ground.
"My game plan's going to be a little different," Varner said.  "I'm going to be looking for a finish, but I'm going to be looking for a finish in a different aspect.  I think he may have the edge on the feet just because he's so fast, so explosive and so strong.  He's got dynamite in both hands so I'm going to be looking to take him down and do some damage."
---
---