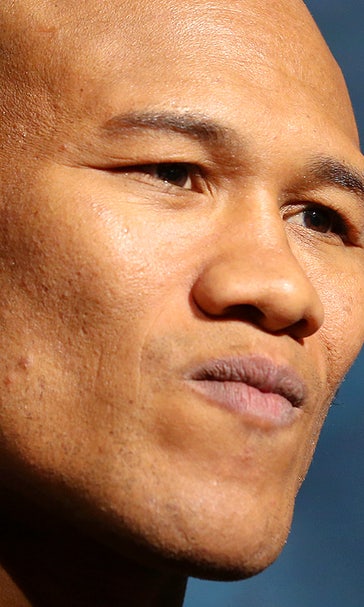 'Jacare' Souza predicts he will be middleweight champion in 2016
May 12, 2016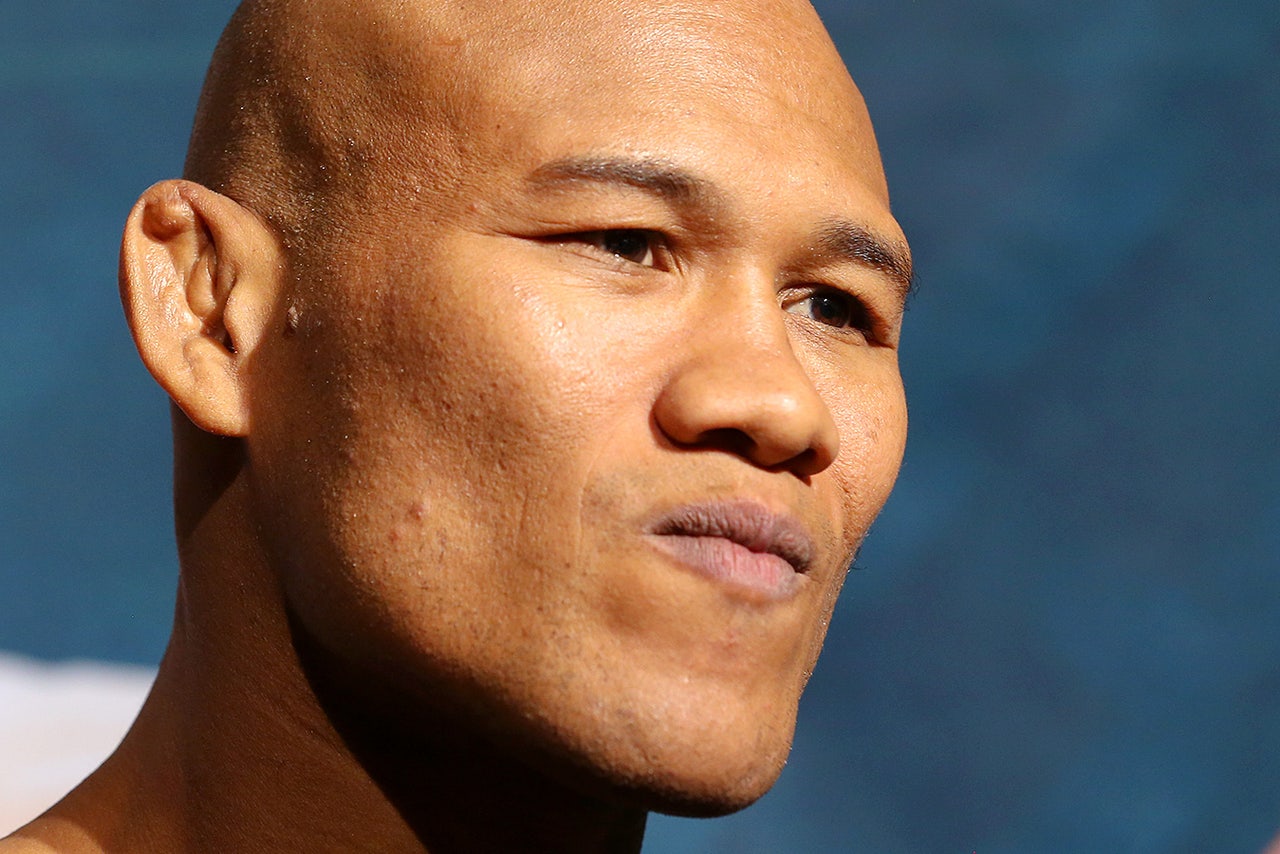 Ronaldo "Jacare" Souza has a big test in front of him this weekend at UFC 198 when he faces Vitor Belfort in the co-main event from Brazil.
The fight serves several purposes for Souza, who is currently ranked No. 2 in the world behind former champion Chris Weidman, as he hopes to secure a title shot with a victory.
The matchup with Belfort also gives Souza the chance to wash the bad taste out of his mouth that he got fighting Yoel Romero last December where he came up short in a very close, controversial split decision loss.
"What really upset me with that fight was the result. It was a really contested result but it's one of those things it happens and we've got to move forward," Souza told FOX Sports about the fight with Romero. "Right now I'm feeling like this is a new door that's opening for me and I'm going to be credited to fight for the belt next, so I'm just moving forward."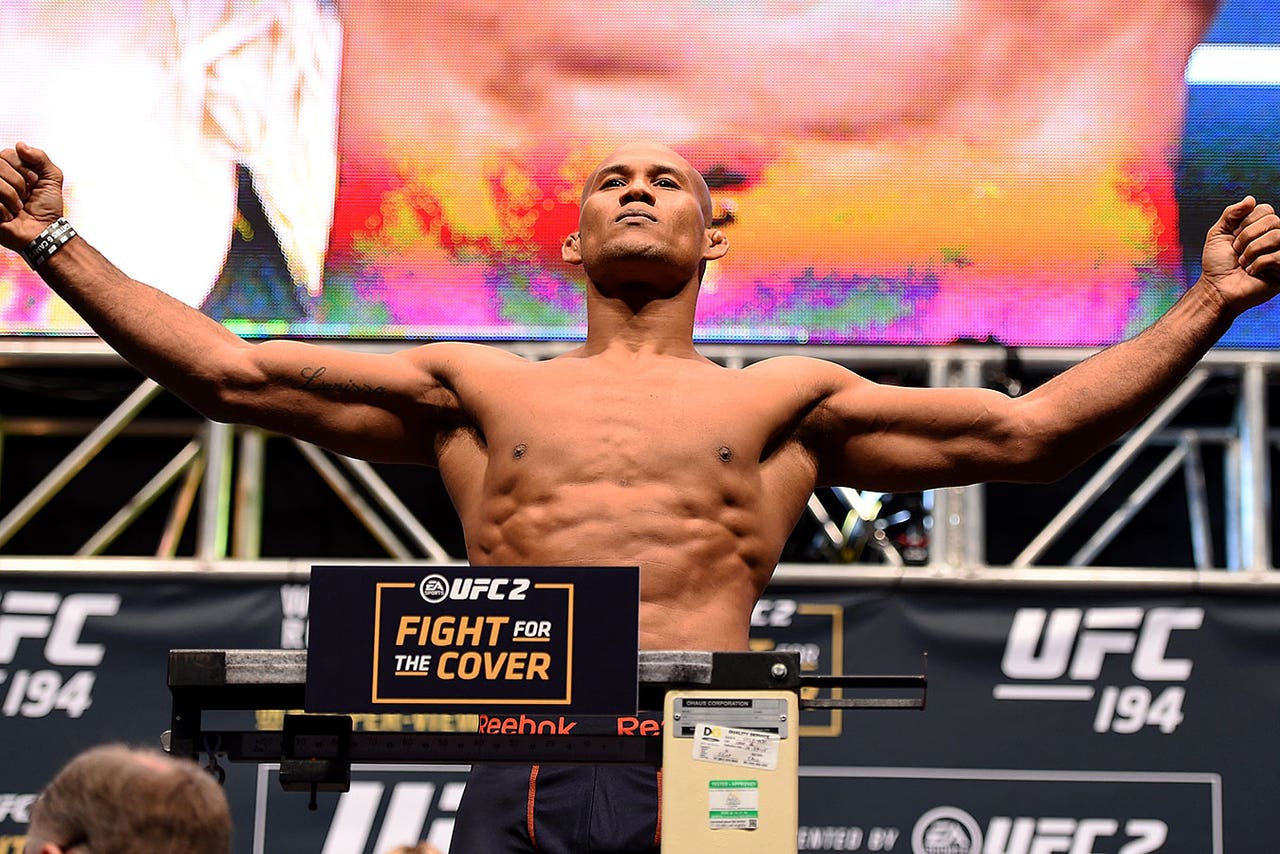 As much as "Jacare" would like to focus on the belt, he knows that Belfort is going to give him everything he can handle on Saturday night.
Belfort is one of the most experienced fighters on the UFC roster and at 39 years of age, he still possesses vicious knockout power in his hands and feet. Throughout his career, Belfort has amassed 12 total knockouts, which still stands as the most for any single fighter in UFC history.
He also has 13 career finishes in the first round, which stands as another UFC record.
Those kinds of statistics forced "Jacare" to train that much harder in the gym while also preparing for the most dangerous fighter within the first five minutes of a bout who has ever stepped foot in the Octagon.
"I see Vitor as a very tough opponent. He's a knockout artist. He's one of those guys that can really smell the knockout coming so you can't take anything away from him. But not thinking about what he can do but what I can do, I can go in there and impose my will just the same," Souza said.
"In training, I've been preparing and training for the later rounds, but I also know that I have to be alert and I have to be on my game early in the fight. I'm ready to go all rounds but you always have to be ready early in the fight."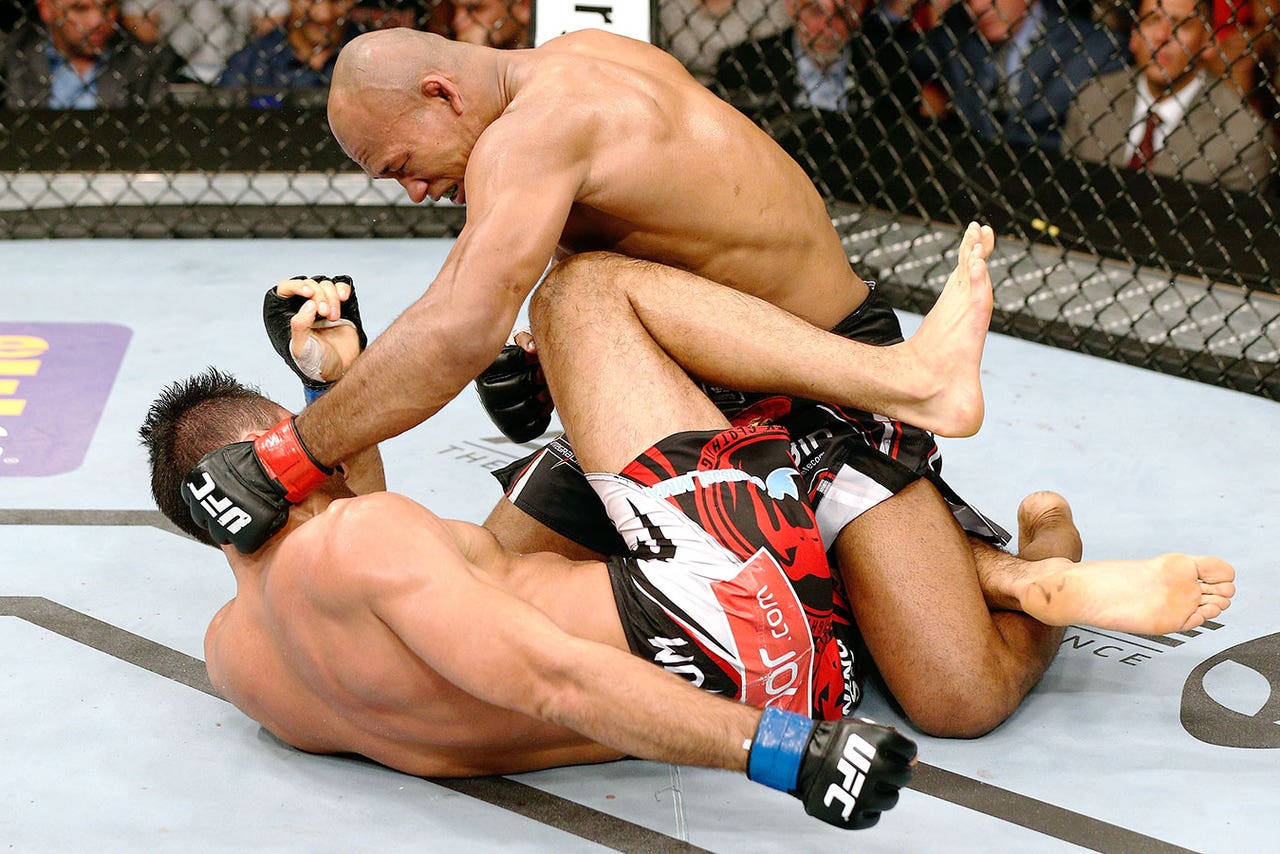 A win at UFC 198 could propel Souza to a title shot later this year against the winner of the UFC 199 main event between Luke Rockhold and Weidman.
Souza actually lost his Strikeforce middleweight title to Rockhold when they met in 2011, but he doesn't hold any ill will toward the current UFC champion and that's not his motivation to fight him for the belt.
Souza has always been about the gold and he doesn't care whether it's Rockhold or Weidman -- the winner of that fight becomes his target as soon as UFC 199 is finished, and he's predicting a title win against either one before 2016 is over.
"My focus is on the belt," Souza said. "I'm not focusing on any specific person but I just want whoever wins that fight. I'm going to be the future UFC middleweight champion that's for sure."
---
---