Ultimate Fighting Championship
Ultimate Fighting Championship
Holly Holm's perfect UFC 193 fight combined technique & guts
Published
Nov. 15, 2015 1:59 a.m. ET

Perhaps her personal life being placed under a microscope, all the additional stress that comes with sudden fame and riches, and fighting three times in the last nine months while balancing that with book tours and movie duties negatively affected Ronda Rousey after all. Maybe.
What is for certain is that Holly Holm fought almost perfectly in the UFC 193 main event. Her knockout of the defending bantamweight champion Rousey wasn't the result of some fortunate home run swing -- it was a complete shutout pitched with finesse and power.
Holm did exactly what coach Jason Parillo earlier this week explained she does so well -- use fantastic balance on her feet to move well both in and out, and laterally, scoring with punches and then getting opponents out with her high kick. Holm used expert movement to stay away from the grappling wizard as much as she could.
When they did end up in close quarters, however, Holm was also able to defend and free herself from Rousey's hold in ways no one has ever been able to do before. Rousey couldn't take Holm down cleanly and, in fact, the fight's lone slam was scored by Holm.
What's more, Holm was also able to escape Rousey's arm bar. For all her technique, we can't ignore how Holm used more than skill to become just the second UFC women's bantamweight champion -- she also used guts.
Holm moved and even ran, at times, but she never fought scared. She had the confidence to stay on the ground and rain down punches after escaping Rousey's arm bar.
Holm didn't hesitate to throw kicks, both low and high, and didn't worry about opening herself up to takedown attempts while she threw punch combinations. "The Preacher's Daughter" deftly combined elusiveness with the most aggressive offensive plan anyone has ever employed against Rousey.
In just one night, Holm went from huge underdog to a dominant queen. Before, we wondered if Holm would be able to answer Rousey's forceful questions during the fight.
After Saturday, Holly Holm looks like the woman with all the answers. 
---
---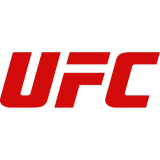 Get more from Ultimate Fighting Championship
Follow your favorites to get information about games, news and more
---