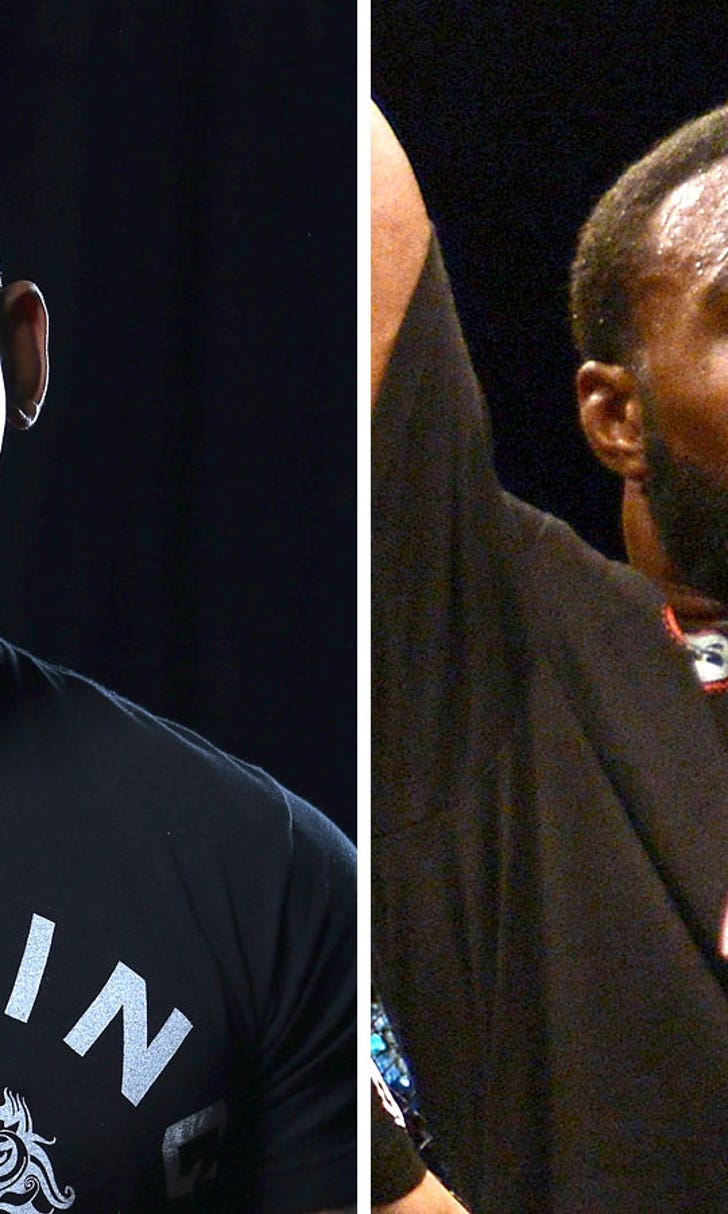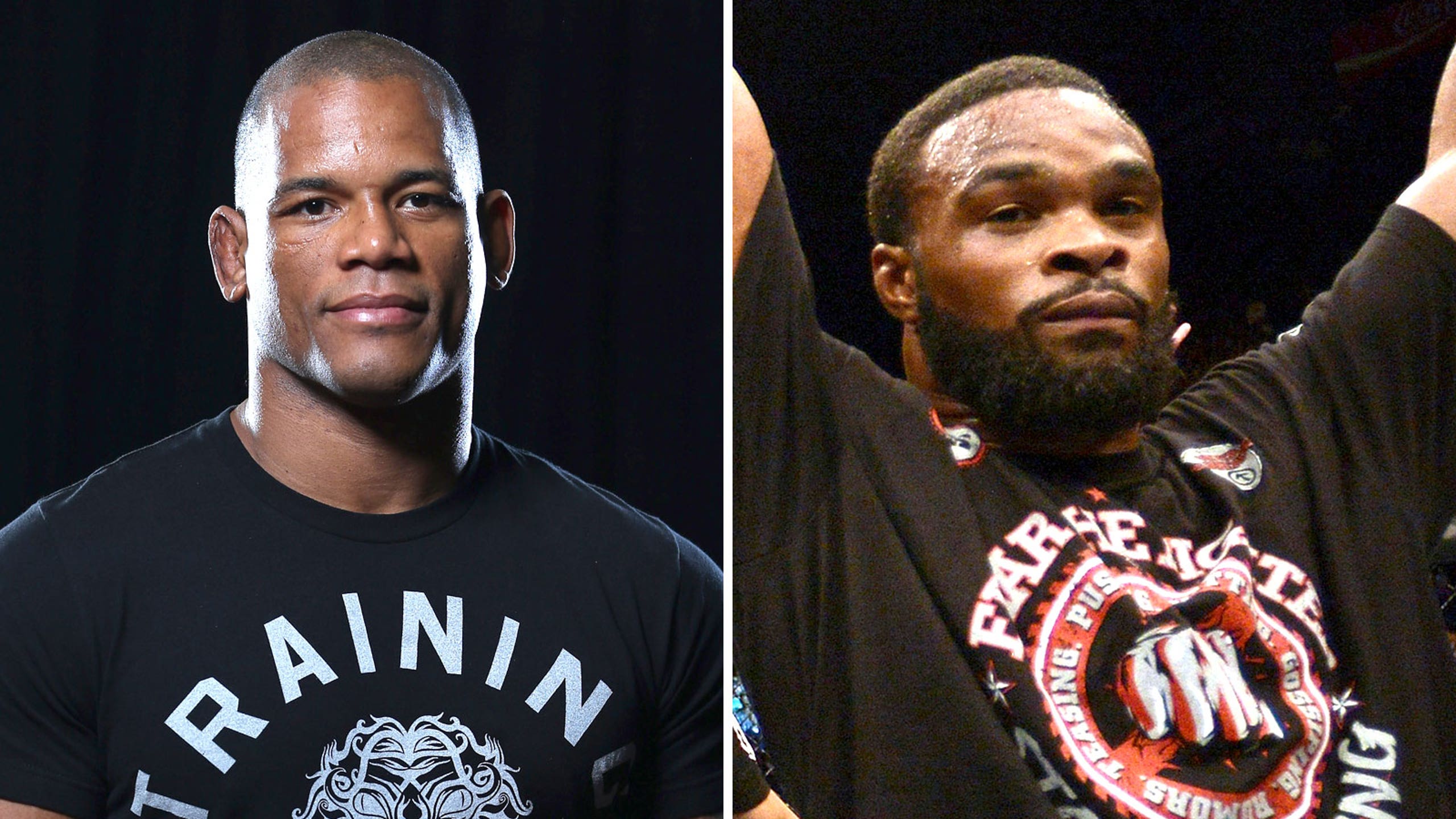 Hector Lombard still wants Tyron Woodley bout: 'I don't call him a training partner'
BY foxsports • November 21, 2014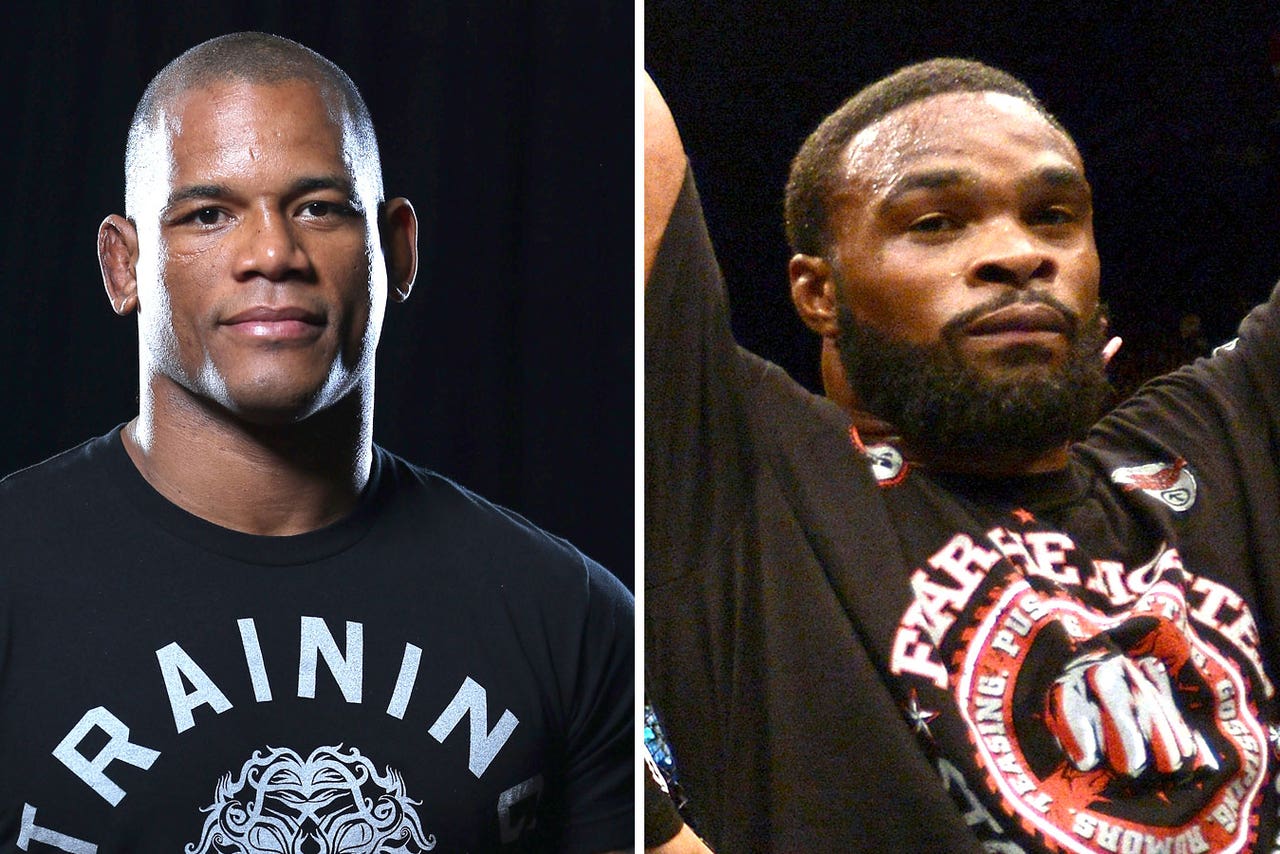 Hector Lombard might have a fight booked. Tyron Woodley might have a fight booked. But Lombard still wants a piece of Woodley sometime in the future.
Lombard challenged Woodley to a fight over the summer. Woodley turned down the bout offer from the UFC, because he said he and Lombard are teammates at American Top Team in Coconut Creek, Fla. Lombard takes umbrage with that assertion. He said Woodley lives elsewhere (in Ferguson, Mo.) and only comes down to ATT for training camps. He's not around to help others prepare for their fights, Lombard said.
"He ain't my training partner," Lombard said last week before UFC 180 weigh-ins in Mexico City. "We never helped each other. Training partner is like Cain Velasquez and [Daniel Cormier]. Those guys, they help each other. They push each other. They're [with each other] on an every day basis. That's a training partner. I don't call a training partner [someone] who comes to our facility, uses it, makes his own schedule and then leaves and doesn't think about all the fighters that have fights. He doesn't think about people that needs bodies to train."
The UFC had to go outside of the organization to find someone to face Lombard, one of the most feared fighters in the welterweight division. Lombard (34-4-1, 1 NC) meets Josh Burkman at UFC 182 on Jan. 3 in Las Vegas. Meanwhile, Woodley was booked to face Kelvin Gastelum in the co-main event of UFC 184 on Feb. 28 in Los Angeles this week.
Lombard is ranked No. 6 among UFC welterweight contenders and he was gunning for someone in the top five. Woodley is ranked No. 3.
"I don't understand why there's some guys who are like, 'Oh, I'm not gonna fight this guy,'" Lombard said. "If you want the gold, you have to go and get it. No matter who they put in front of you, you have to go and get it."
Lombard believes the actual reason Woodley doesn't want the fight is simple -- and not related to American Top Team.
"The real reason is he's going to lose," Lombard said. "That's the real reason."
While Lombard, the former Cuba Olympic judoka, has no issues fighting Woodley, he would not be interested in fighting Robbie Lawler, another high-level American Top Team welterweight. Lawler challenges Johny Hendricks for the 170-pound belt at UFC 181 on Dec. 6 in Las Vegas. Lombard says Lawler is "one of the nicest guys I've ever met."
"That's a training partner," Lombard said. "A person that joins for his own purpose, or his own benefits and wanna play the game, stuff like that, play with it like chess, that's not right."
Lombard said there should be no issue with taking on someone you know. He said when he competed in judo, he took on training partners with the Cuban national team all the time.
"As you know, this is a sport," Lombard said. "This is not like we're going to go over there and kill each other. No, nobody is gonna die. Nobody is gonna get hurt. We just gotta prove who's better and move forward."
That's all he wants from a fight with Woodley -- a chance to move up in the rankings. He probably won't get that from Burkman.
"I don't call him a training partner," Lombard said of Woodley. "I don't call him a friend. He's in my weight class. Let's face it, we don't got to kill each other. We just gotta compete."
---
---