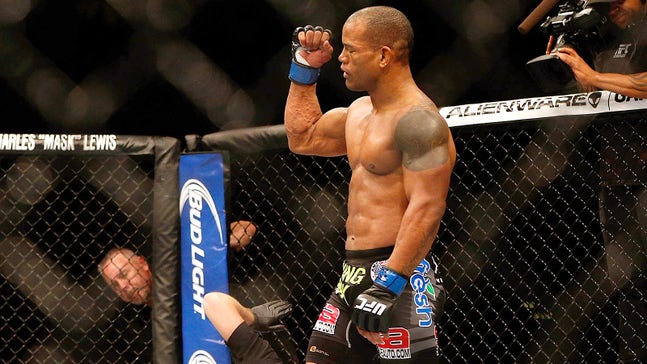 Hector Lombard: I've never been impressed by Neil Magny
Published
Mar. 17, 2016 3:15 a.m. ET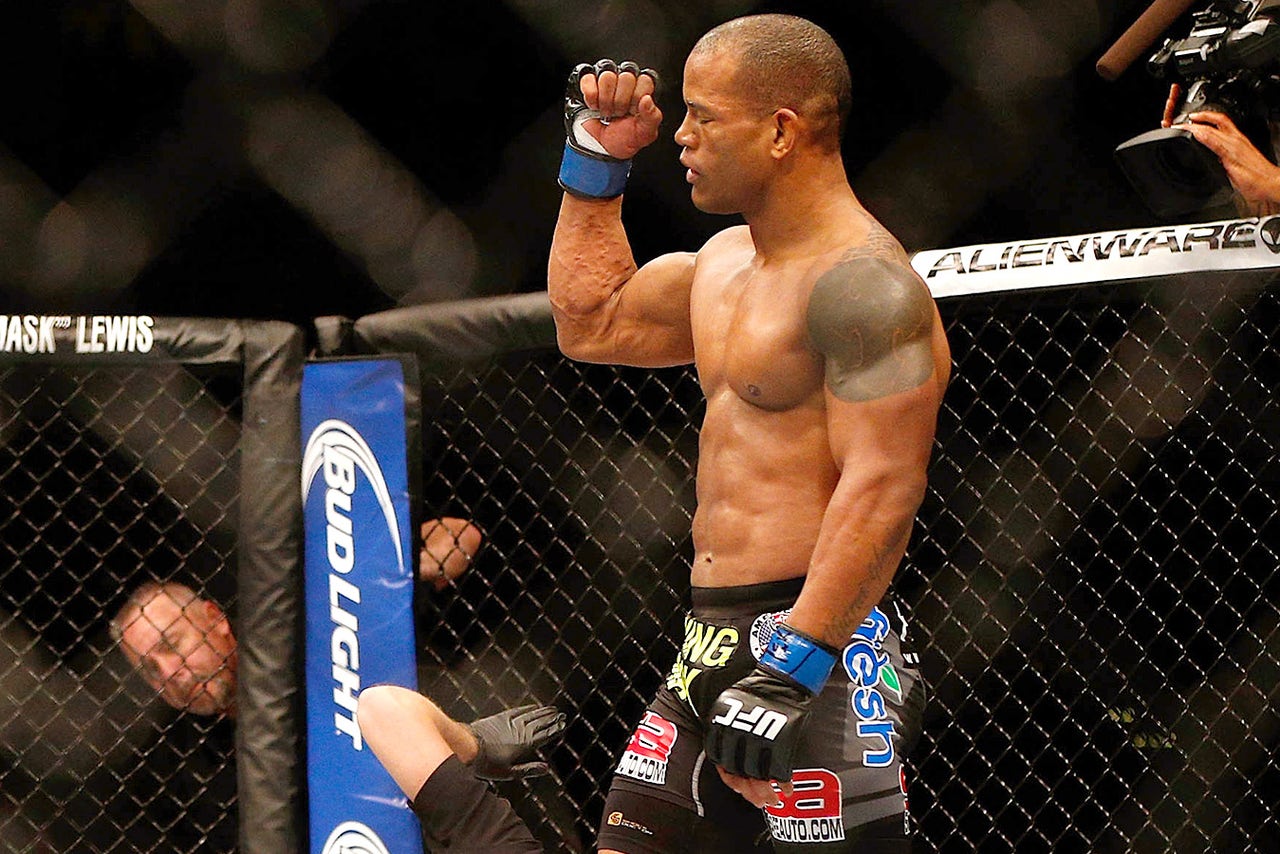 As he prepares to fight for the first time in more than a year, Hector Lombard is excited to put the past behind him and remind the welterweight division that one of the scariest contenders has returned.
Lombard has been out of action after he was suspended for a year following a positive drug test from his last fight against Josh Burkman at UFC 183.
On top of the suspension, Lombard still is disgusted with his performance that night and doesn't need anyone to tell him the fight was unwatchable because he's already well aware.
"It was horrible," Lombardo told FOX Sports. "I mean I don't know what happened in that fight."
Lombard says it was really a chain reaction of events that added up to an abysmal showing against Burkman, although he still got the win.
The victory moved Lombard into the top five of the welterweight divisional rankings for the first time, but following his suspension he was removed from the list altogether. Following his reinstatement, Lombard was eligible to return to the rankings but instead of regaining his slot at No. 5, he's now sitting outside the top 10 at No. 13.
"From me getting extremely sick, I could barely talk before that fight with Josh Burkman. I was really sick and then I took the pill, which put me away. And I was already away for a while because nobody wanted to fight," Lombard said.
"Then the next thing that I know, I'm not even in the rankings. I mean come on. I left being No. 5 in the rankings and now I'm not even in the rankings. I don't understand that."
Lombard thought he had a chance to reclaim his spot in the top five when he got matched up with Rory MacDonald, but ultimately the fight didn't come together.
Lombard places the blame squarely on MacDonald's shoulders.
"I tell you straight up why the fight didn't happen and I want you to put it everywhere if it's possible —€" he said no," Lombard said. "We were supposed to fight, Dana White wanted to put this fight together, the UFC wanted to put the fight together. He told the UFC that he wasn't ready. So it was him who told the UFC he wasn't ready. Then I got the fight against Neil Magny and he got another fight right after I got my fight. He said he wasn't ready for me but then he's ready. I don't get it."
Lombard now faces Magny in the co-main event of the UFC's return to Australia this weekend, with the card set to air live on FS1 this Saturday night.
While he still is disappointed about not getting to punch MacDonald, Lombard says he's ready for whatever Magny brings to the table, although judging by his comments it doesn't sound like he's expecting very much.
"Obviously he thinks because I've had a year and a half away, it's going to be an easy fight. I've got a big surprise for him," Lombard said. "I'm going to tell you, he's bringing the sneakers so be worried about him running the whole freaking time.
"I've never been impressed by him."
Lombard believes he will beat Magny impressively and then he can start his charge back toward the top of the division and a title shot.
For now, Lombard is just excited to go home to Australia where his family can watch him perform in person and considering he's undefeated while fighting in the land down under, he expects a good result Saturday.
"I'm looking forward to giving these beautiful people a beautiful performance," Lombard said. "I'm going to win in beautiful fashion and move forward."
---
---