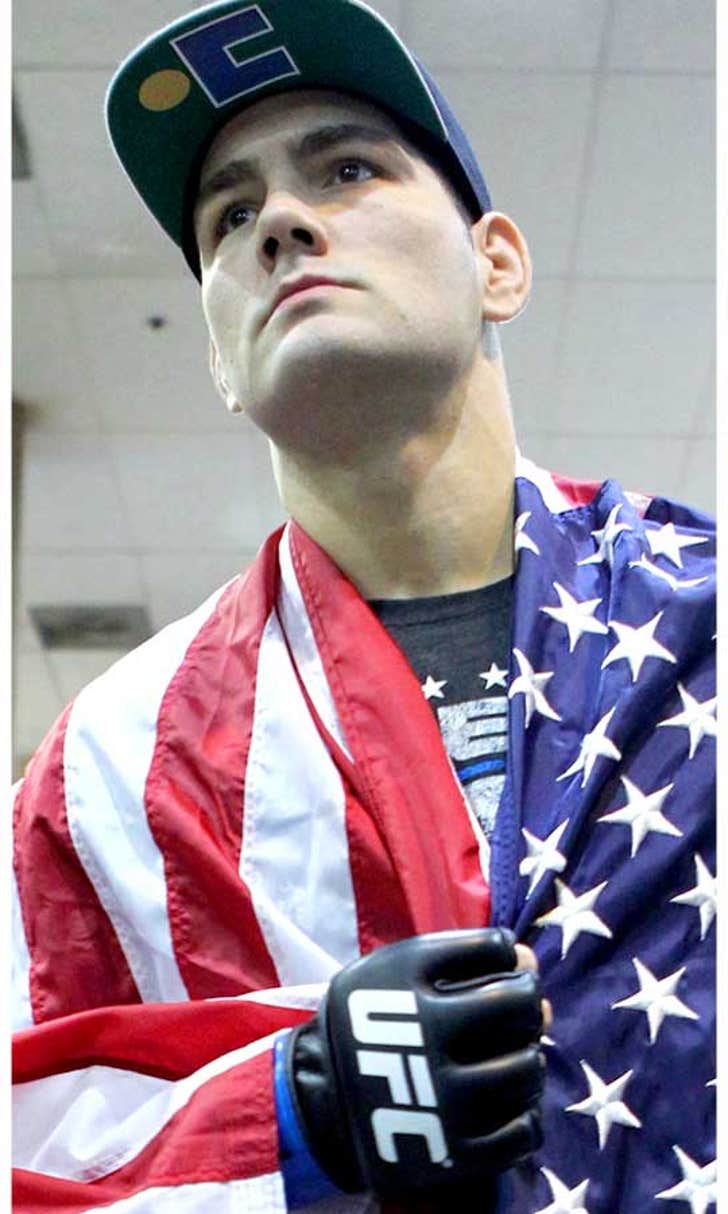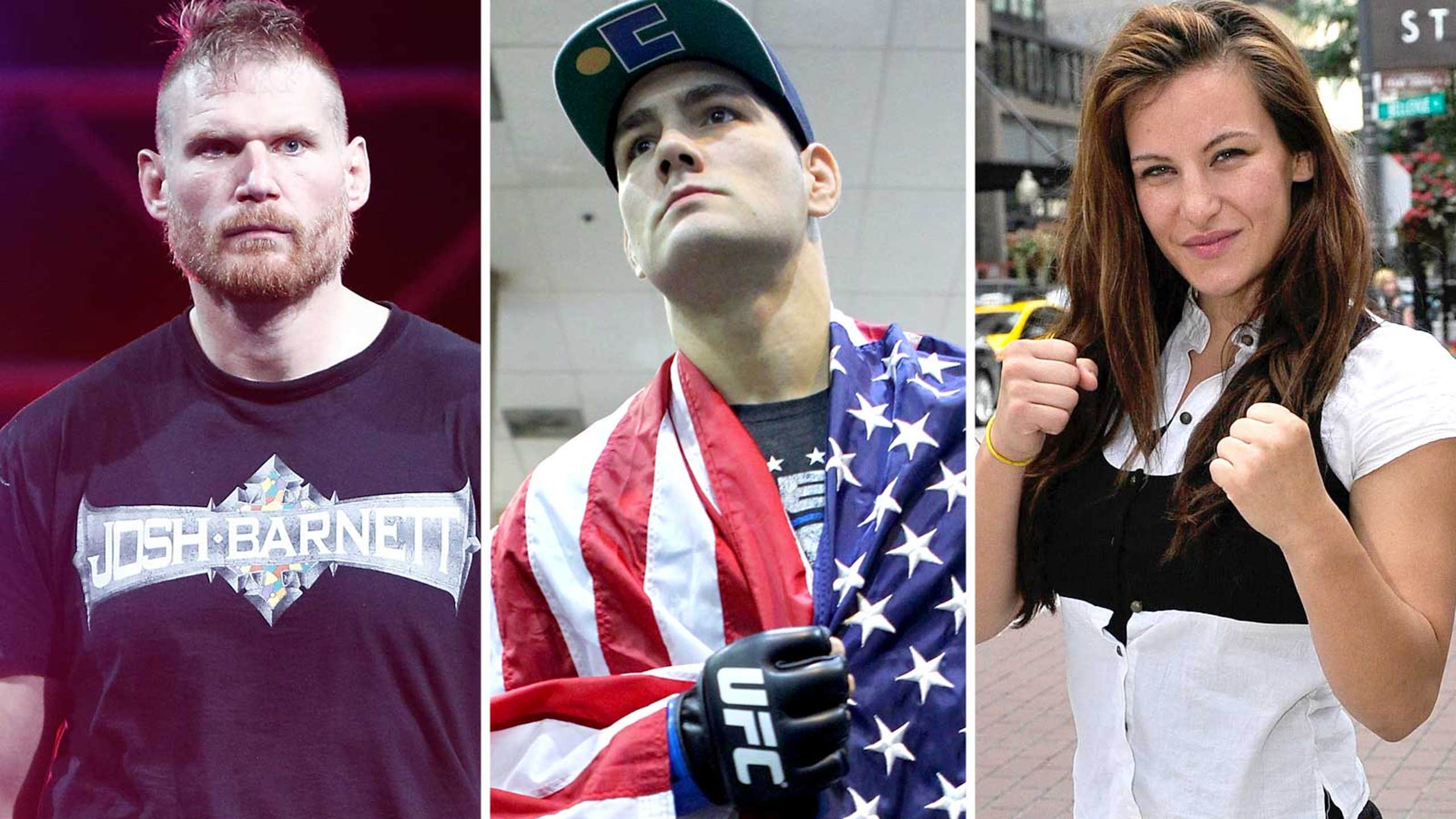 Great MMA Debate Podcast: Barnett opens up about athletes vs. real fighters
BY Damon Martin • December 23, 2013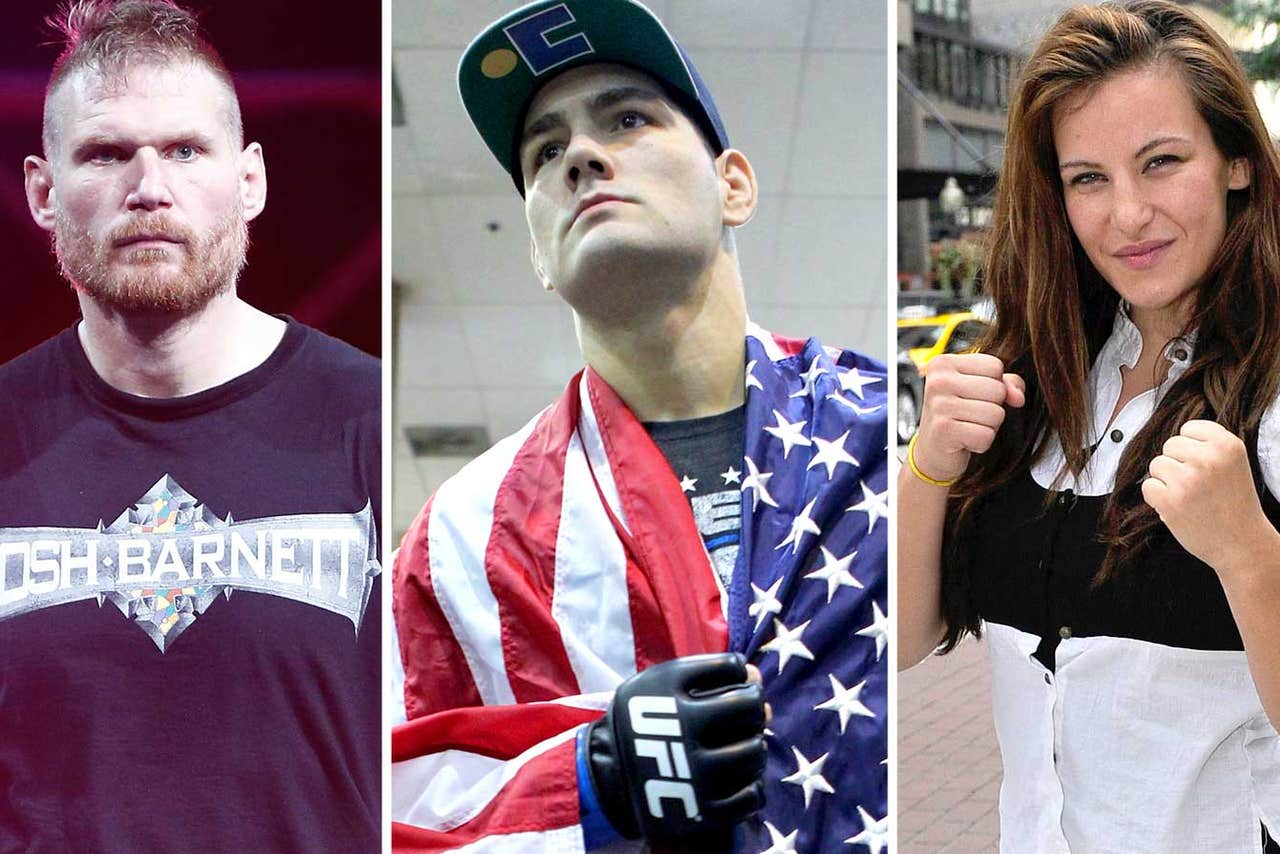 Josh Barnett has been a relevant heavyweight near the top of his division for more than a decade, but he believes the list of competitors from today's UFC that will join him with that kind of longevity is very short due to some bad choices made in the gym.
UFC 168 fighter Josh Barnett is the purest definition of a throwback.
Now it's easy to look at his 'Warmaster' nickname or the t-shirt bearing the same name where he's sitting comfortably atop a throne of skulls and think throwback means he's a Viking looking to conquer and pillage the UFC.
No, in this case what throwback means is Barnett is one of the few old school fighters from the early days of the UFC who is not only relevant among today's crop of competitors, but also still sitting near the top of the division.  As he approaches his battle against Travis Browne at UFC 168, Barnett looks at the fighters of today and sees a big difference from the best of the best from when he started in the sport.
It's not to say the talent isn't better these days, but Barnett says fighters in the UFC right now are worried more about being a freak in the gym than actually developing the kind of tools that will keep them in the sport for the next decade.
"I developed the right skill set.  I developed becoming a complete fighter with a unique toolbox and a really sharp awareness of performance in the ring and how to break down an opponent and put them into areas where they are not comfortable," Barnett told The Great MMA Debate podcast recently.
"A lot of people nowadays it's easier to find success just being a better athlete to punch harder and faster and run quicker and sprawl and whatever.  Just out power and out athlete somebody, but you can only out athlete somebody for so long and once you start to slip you take a nosedive and you're done."
Barnett knows there are some great, well-rounded fighters still competing today.  He looks at names like Georges St-Pierre as a true definition of a mixed martial artist, but the numbers of those like him are dwindling.
The proof, according to the former UFC heavyweight champion, is just looking at the longevity of fighters that were at the top of the sport just five years ago and how many of them are still sitting among the elite of their division right now.  It's a very short list.
The decline of those fighters that don't evolve into a true MMA competitor also get weeded out eventually and the fall from grace is rapid and usually ends quite violently.
"You'll see a lot of these competitors in the last 10 years once they go, they go bad.  They start losing every fight getting knocked out, getting trashed, getting beat up because they don't have any skills," Barnett said.  "They don't have any skills to go behind the athleticism that they've built.  They didn't spend enough time becoming better skilled fighters.  They just spent their time becoming better athletes."
Listen to Barnett's entire interview including his thoughts on the recent picture his opponent Travis Browne posted online wearing some interesting 'manties' ahead of their fight at UFC 168.
Also on the podcast this week is UFC middleweight champion Chris Weidman as well as co-main event fighter Miesha Tate and all the best debate surrounding the historic UFC 168 fight card taking place this weekend.
---
---