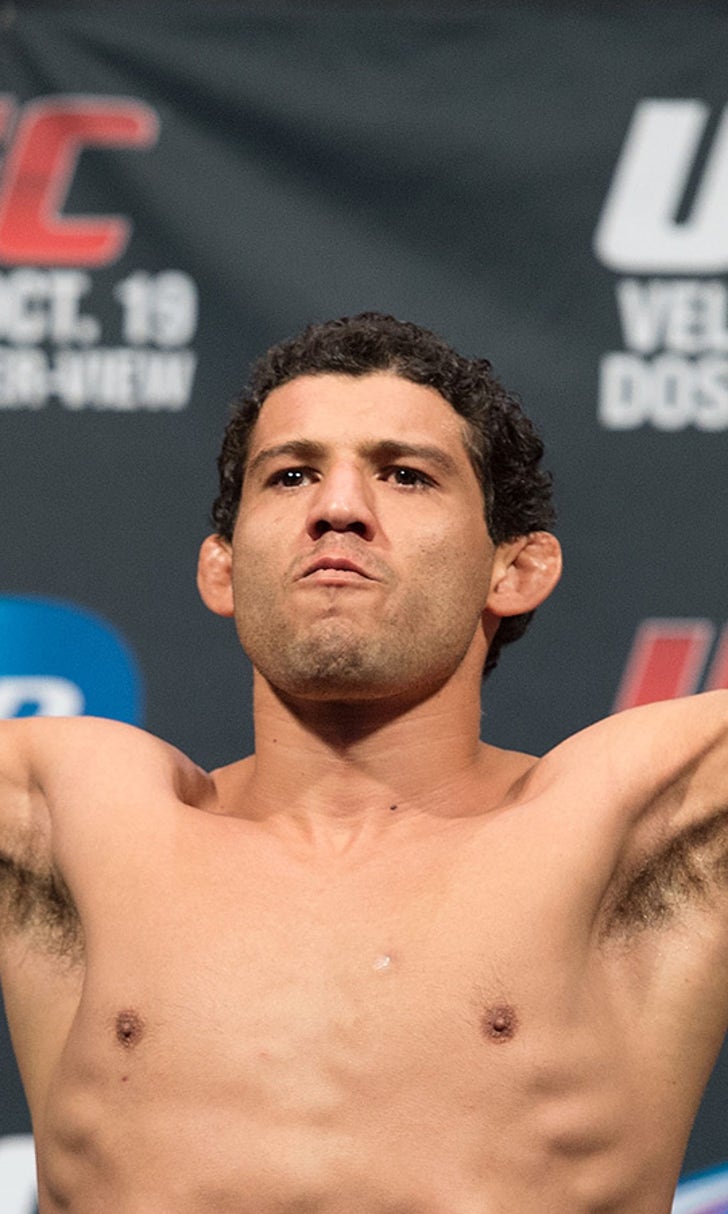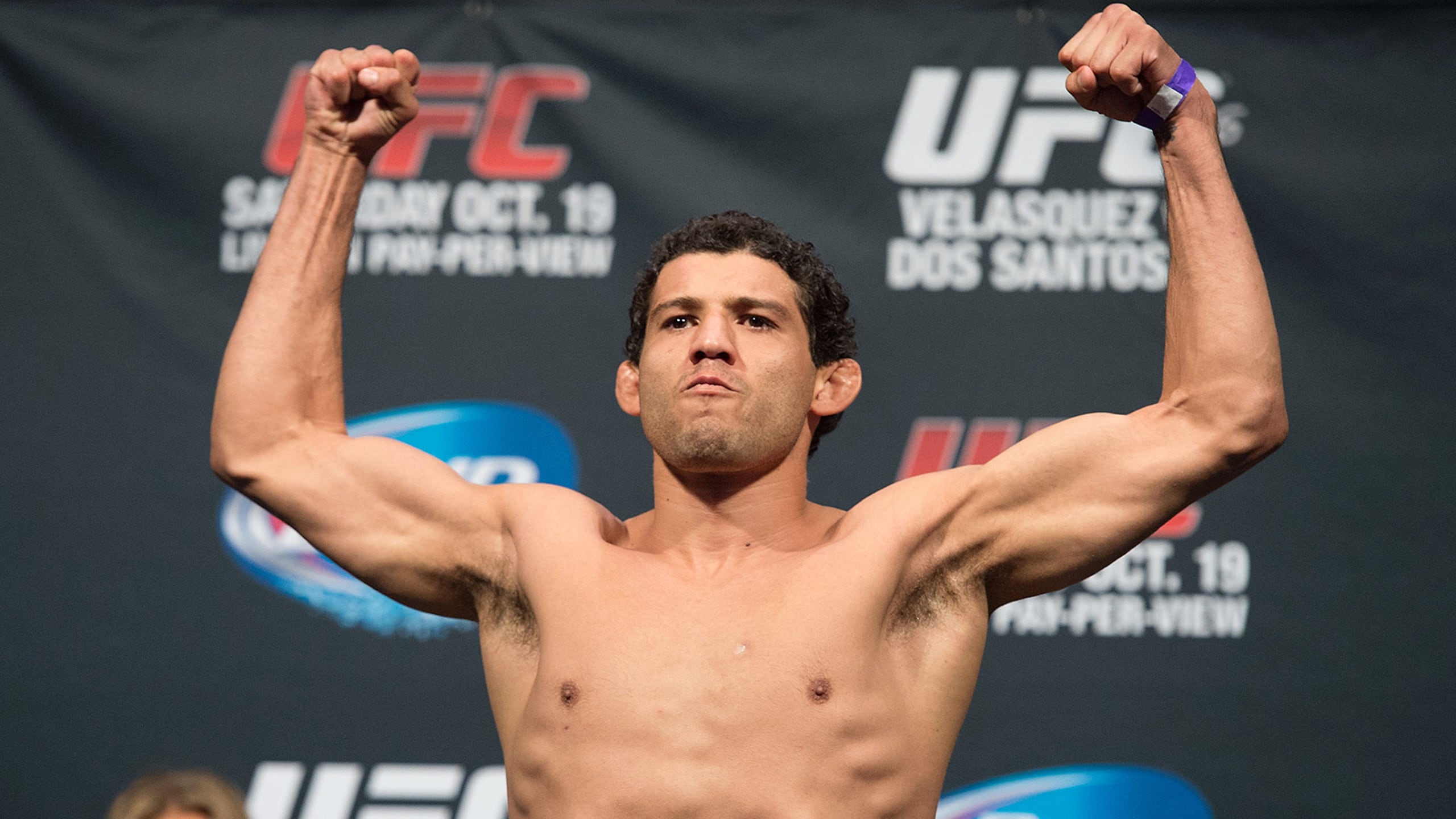 Gilbert Melendez on his new UFC deal: "There's no other place I wanted to be"
BY Damon Martin • February 24, 2014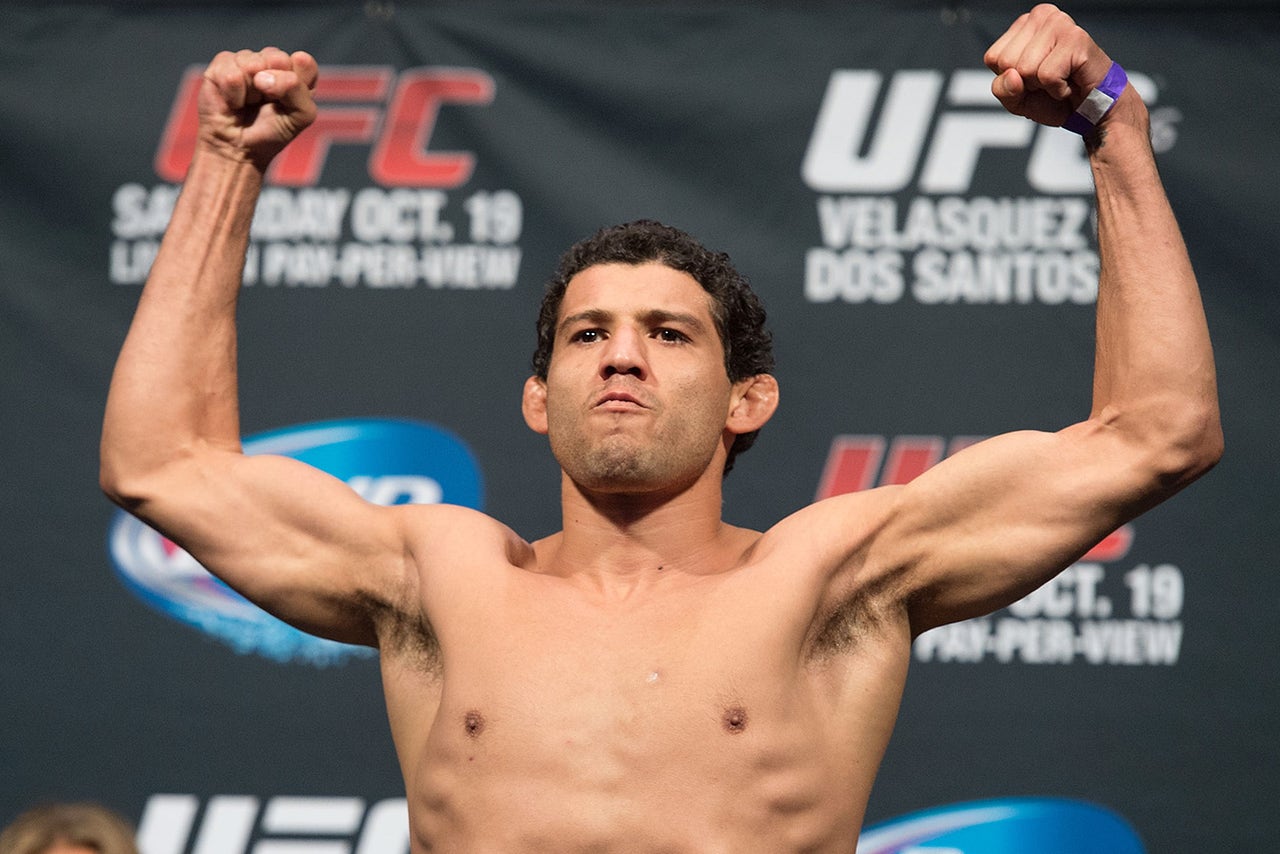 It's amazing sometimes how much can change in just a matter of days when it comes to sports contracts, athletes, and the organizations that want to work with them.
It was less than two weeks ago that former Strikeforce champion Gilbert Melendez, out of contract with the UFC and essentially a restricted free agent, reached a tentative deal with Bellator Fighting Championships on a multi-fight deal to sign with the promotion.  As part of his previous deal with the UFC, the organization still had a right to match, but not much had been heard about Melendez since his first tendered offer from Bellator.
Then late Sunday night an announcement came blasting via Twitter that Melendez had decided to re-sign with the UFC.  Not only that but he would coach The Ultimate Fighter season 20 opposite lightweight champion Anthony Pettis and then battle for the belt later this year.  It was a whirlwind of change, but something Melendez embraced because at the end of the day he got everything he could ever hope for with his new contract.
"There was the Bellator offer and right away our team got together and Lorenzo (Fertitta) reached out and really expressed his passion for the sport and his interest for me and how UFC is the place for me," Melendez told FOX Sports just after the contract was announced.  "Him and my team got together and just started hashing things out and we came to a great deal.  I'€™m a happy man right now.  I'm a very happy man."
Melendez is quick to point out how much he appreciated the overtures from Bellator to retain his services, but when the dust settled and a new deal was hashed out, he can't deny that the UFC Octagon was always the place he wanted to call home.  For years, Melendez toiled away in Strikeforce with little to no recognizable competition to challenge him so coming to the UFC to prove he was the best lightweight in the world was always near the top of his list for lifetime accomplishments.
The birth of his baby as well as getting married to his longtime girlfriend change his priorities a bit, but now that he's coaching The Ultimate Fighter, competing for the title and was compensated very handsomely, he's got the best of all worlds.
"My legacy means so much to me and being able to prove I'm No. 1 and all that, but sometimes you have to put those emotions aside to think of your future and to think of your family and it's a hard thing to do, but it has to be done.  That's kind of how everything started, but now I'm able to do the same thing and fight for the title as well and the show," Melendez said.
"The UFC is the biggest stage in the world, they have the best fighters in the world and the toughest lightweight division in the world.  It's the Mecca for MMA, no doubt in my mind.  Bellator's a great organization as well, but this is where I wanted to be.  There's no other place I wanted to be."
Now that his new contract is in place, Melendez can get back to a different sort of business.  The kind of business that will hopefully bring him the UFC lightweight title he's so desperately wanted for the past few years.
Melendez fought for the belt in his first UFC fight last April, losing a close, controversial split decision to former champion Benson Henderson. Looking back on the moment, Melendez is honest enough to admit he felt some nerves for his first fight in the UFC that he hadn't experienced previously in his career.  Now with a second fight and win under his belt, Melendez is ready to get the title he believes he already earned once, except this time it has to come from around the waist of current champion Anthony Pettis.
"I think he's been keeping it warm for me," Melendez said about Pettis' championship.  "I think that belt's mine, I really do think that belt is already mine.  I really do think I beat Benson (Henderson) but I do look forward to fighting a guy like Anthony (Pettis).  He's a guy who comes to fight and he's part of the evolution of the sport right now and it's an interesting matchup."
The other element of this deal is Melendez's chance to finally coach on The Ultimate Fighter, which is an opportunity he's spoken about often in the past.  Not only will he lead a team for the first time, but Melendez and Pettis will coach the first ever season of The Ultimate Fighter with the 115-pound women's division.
When the season is over, the top two combatants will then fight to crown the inaugural UFC women's strawweight champion. 
"This is history," Melendez said.  "This takes me back to Ultimate Fighter 1 days, or Ultimate Fighter season 5 when Nate (Diaz) was on it, when you have some real solid, legitimate fighters and it really is different.  This is the top women in the world being in there."
Prior to this announcement, former Invicta champion and top ranked 115-pound women's fighter Carla Esparza expressed some months ago that if she had a choice Melendez would be her coach on the show.  Now he will actually have the opportunity to lead one of the teams, possibly make her one of his top picks, and then prepare for a showdown against Pettis later this year with the UFC lightweight title up for grabs. 
---
---