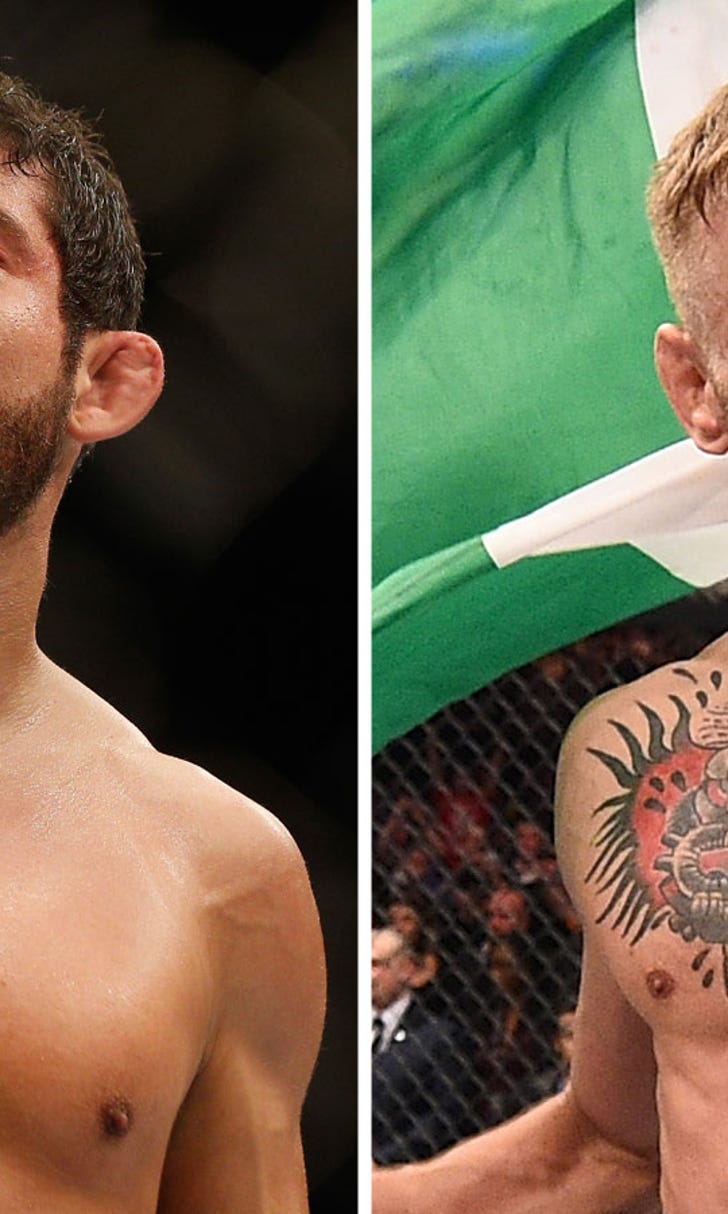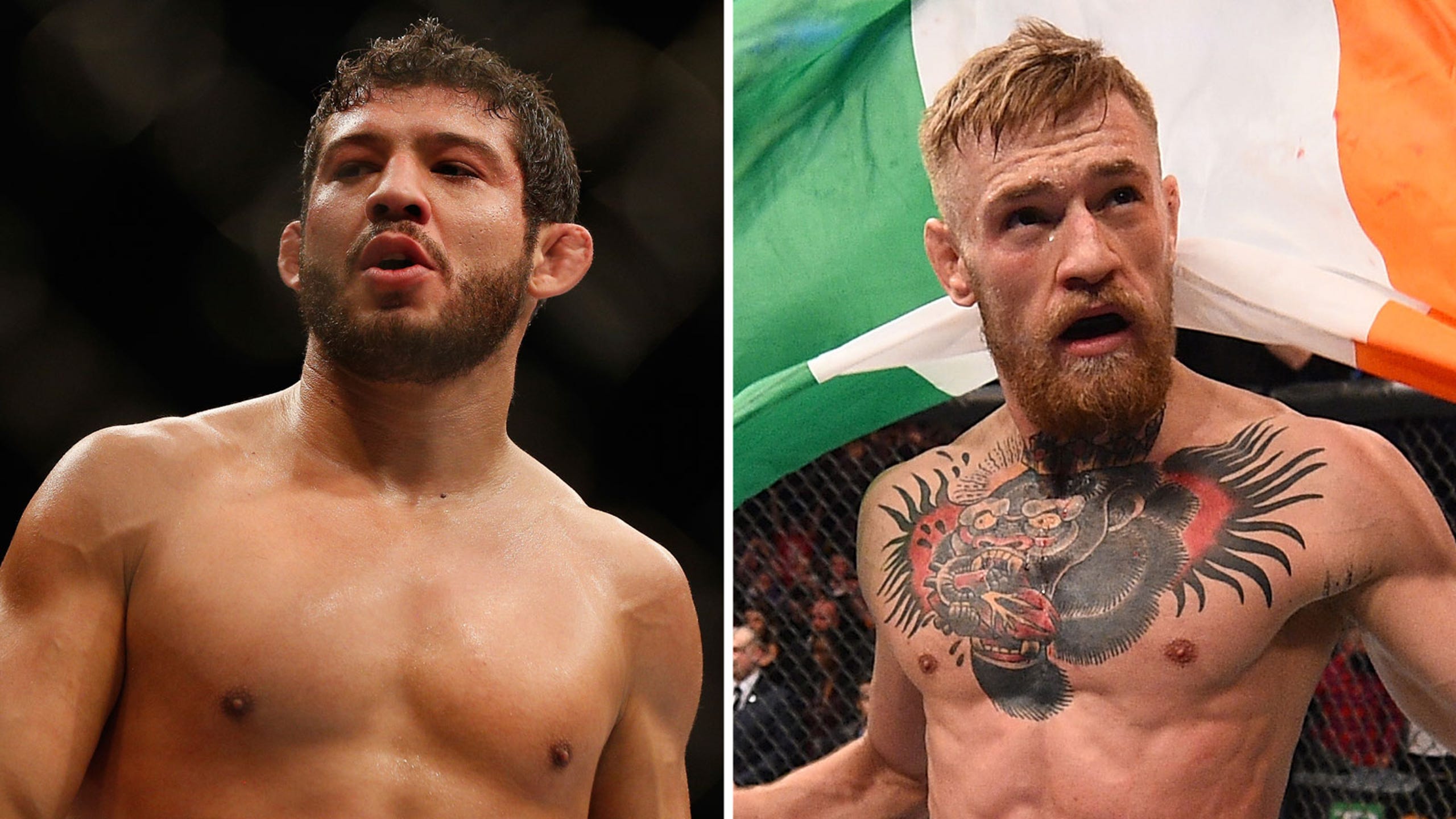 Gilbert Melendez: Conor McGregor would be welcome addition to 155
BY Damon Martin • February 2, 2015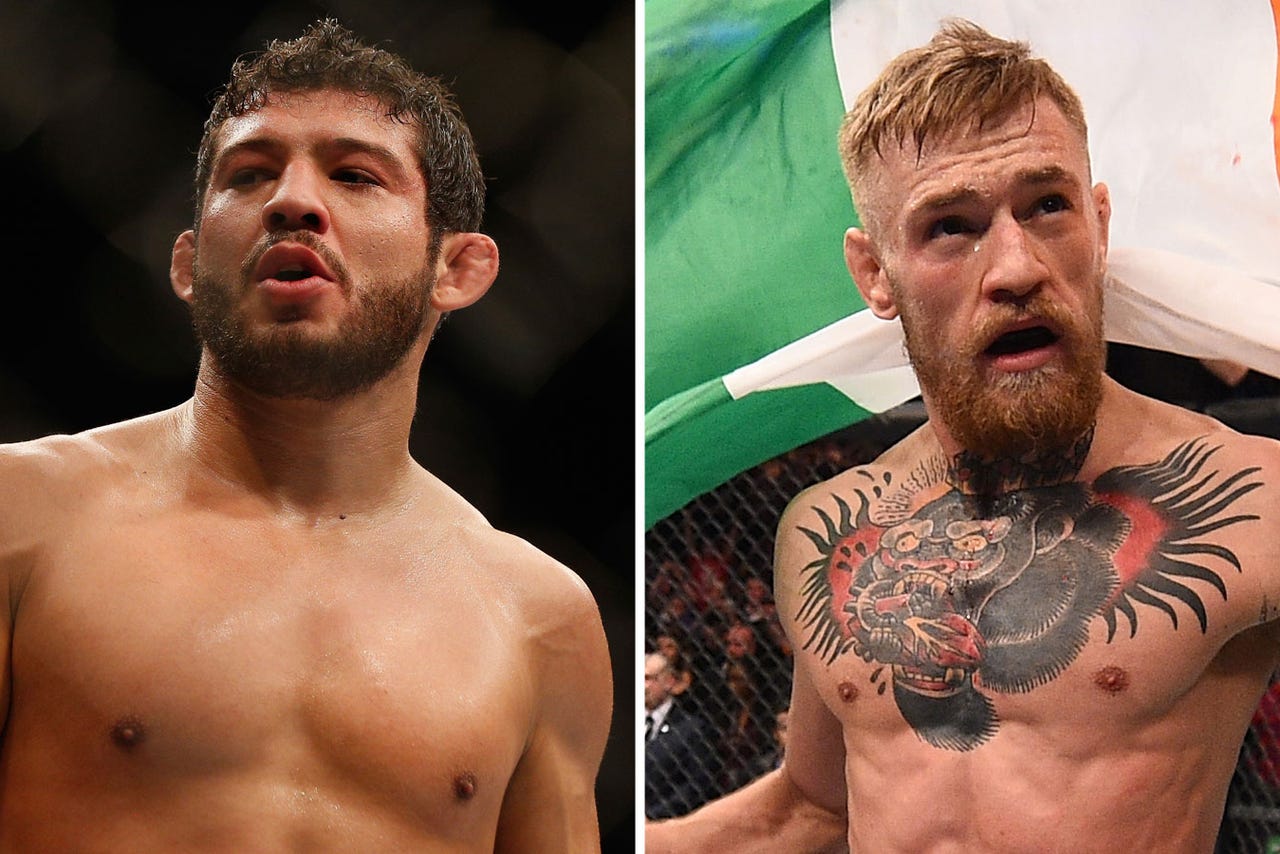 The influence of Conor McGregor on the UFC is undeniable, especially after his most recent fight against Dennis Siver pulled in some of the biggest numbers for any competitor on the roster much less a featherweight.
McGregor's next fight against champion Jose Aldo will be a showcase performance during the UFC's annual International Fight Week in Las Vegas with the featherweight title bout ending the festivities on July 11.
While McGregor's focus is on the featherweight title and Aldo right now, the Irishman has long talked about going back up to 155-pounds, where he was a champion in a regional promotion in Europe.
Former Strikeforce lightweight champion and current No. 4 ranked fighter Gilbert Melendez believes McGregor would be a welcome addition to the division if he ever decides to make the move.  Actually, Melendez wouldn't mind facing McGregor if he really is flirting with the idea of moving up to 155-pounds.
"The reason why it would be welcome to the lightweight division is it would make things interesting.  I would love to lock horns with this guy, I'd be up for that," Melendez told FOX Sports.
When he's not fighting, Melendez spends a lot of time as an analyst working for different networks including FOX Sports 1.  So taking off his fighter hat for a second and playing analyst, Melendez believes McGregor could do well as a lightweight in the UFC although he's not ready to crown him the next champion.
McGregor has a big size and reach advantage over many of the top featherweights in the division and he'd give that up facing stronger and longer fighters at lightweight. Still, Melendez sees McGregor making some noise, which is exactly the reason he'd be a great addition to the division.
"I think he has some pretty good size for his weight class.  He's a big boy.  I think he can carry the weight and hang with the muscle at 155 for his size. I don't know if he's ready for the top level at 155, but I believe he has the size to go into it," Melendez said.  "He's a young kid and he's only going to get better. I could see him doing it.
"If someone believes in themselves that much, it's always a possibility."
Melendez has never been in the business of calling out other fighters, but if the UFC asked him to face McGregor would he accept the bout?
"If I got offered the fight, would I take it? Absolutely," Melendez responded.
As far as what's next for him, Melendez took some much needed down time after suffering a loss to current UFC lightweight champion Anthony Pettis at UFC 181 last December.
It's been over a month since the fight and now Melendez is anxious to restart his career after a year of inactivity dealing with contact negotiations as well as coaching on The Ultimate Fighter.  Melendez hopes to kick start a more active year with his next fight in 2015.
"Since my last fight, you have your two weeks to recover and then you start thinking about your future," Melendez said. "I'd like to fight before the end of April. No later than the end of April, I want to get back in there. I feel like I'm already stressing out in the gym and I'd like to commit to a fight.
"I want to get back in there before the end of April for sure."
---
---