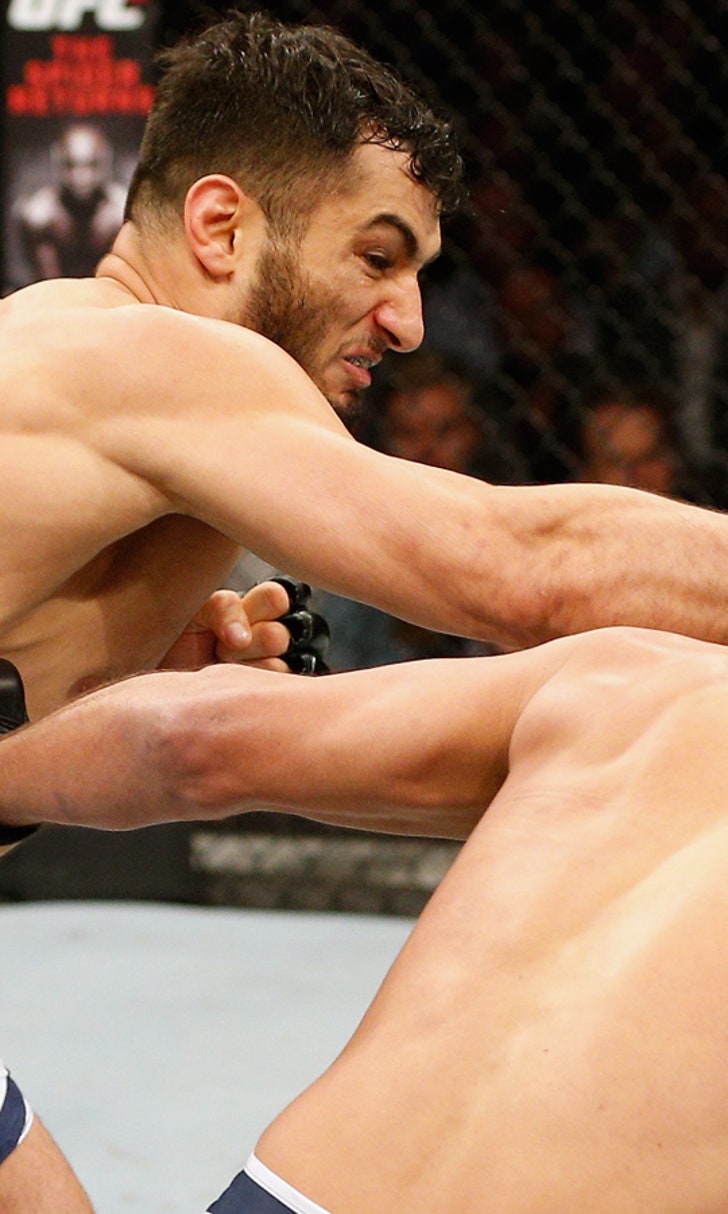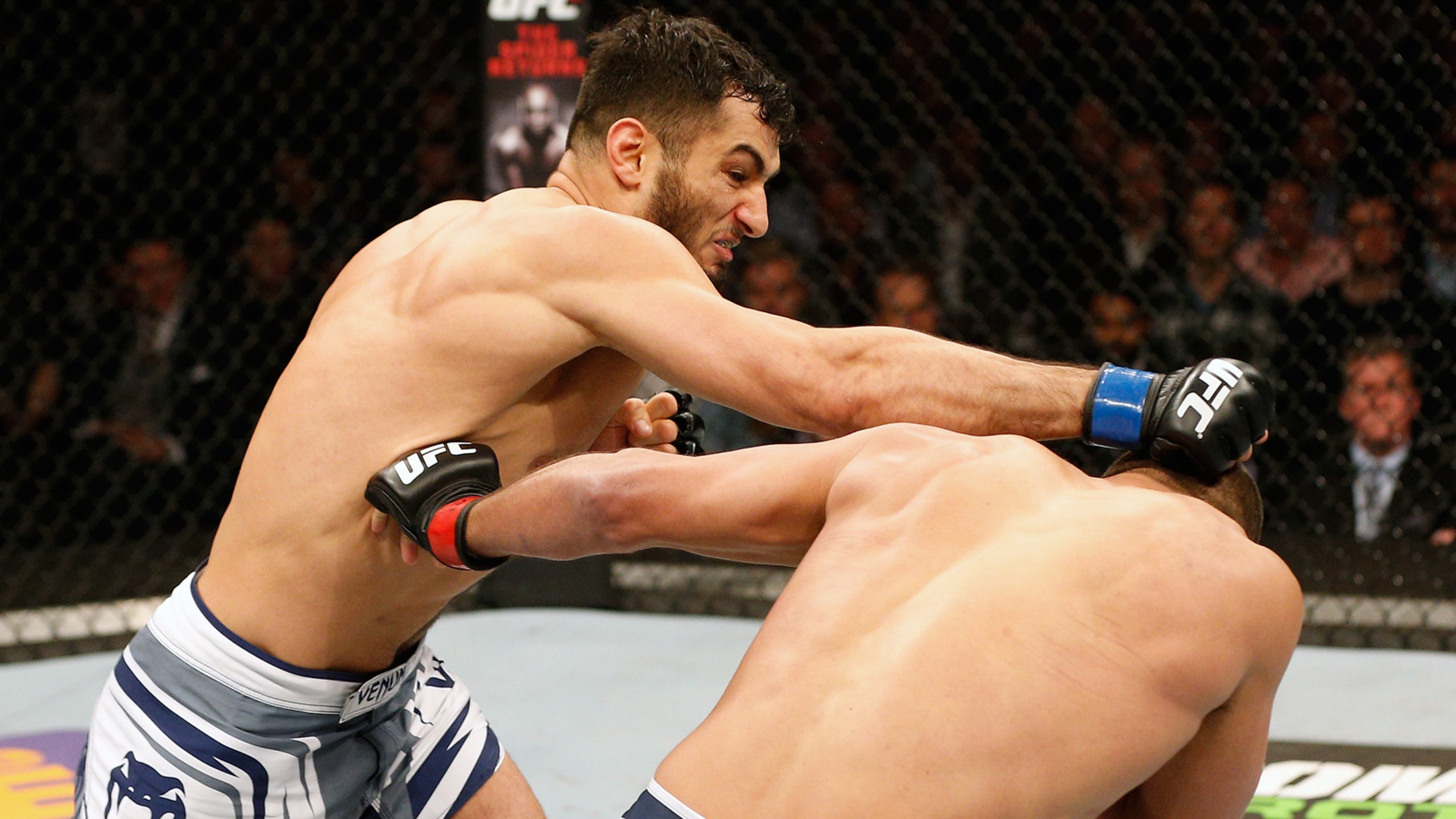 Gegard Mousasi: UFC asked me to fight Vitor Belfort but he turned it down
BY Damon Martin • February 2, 2015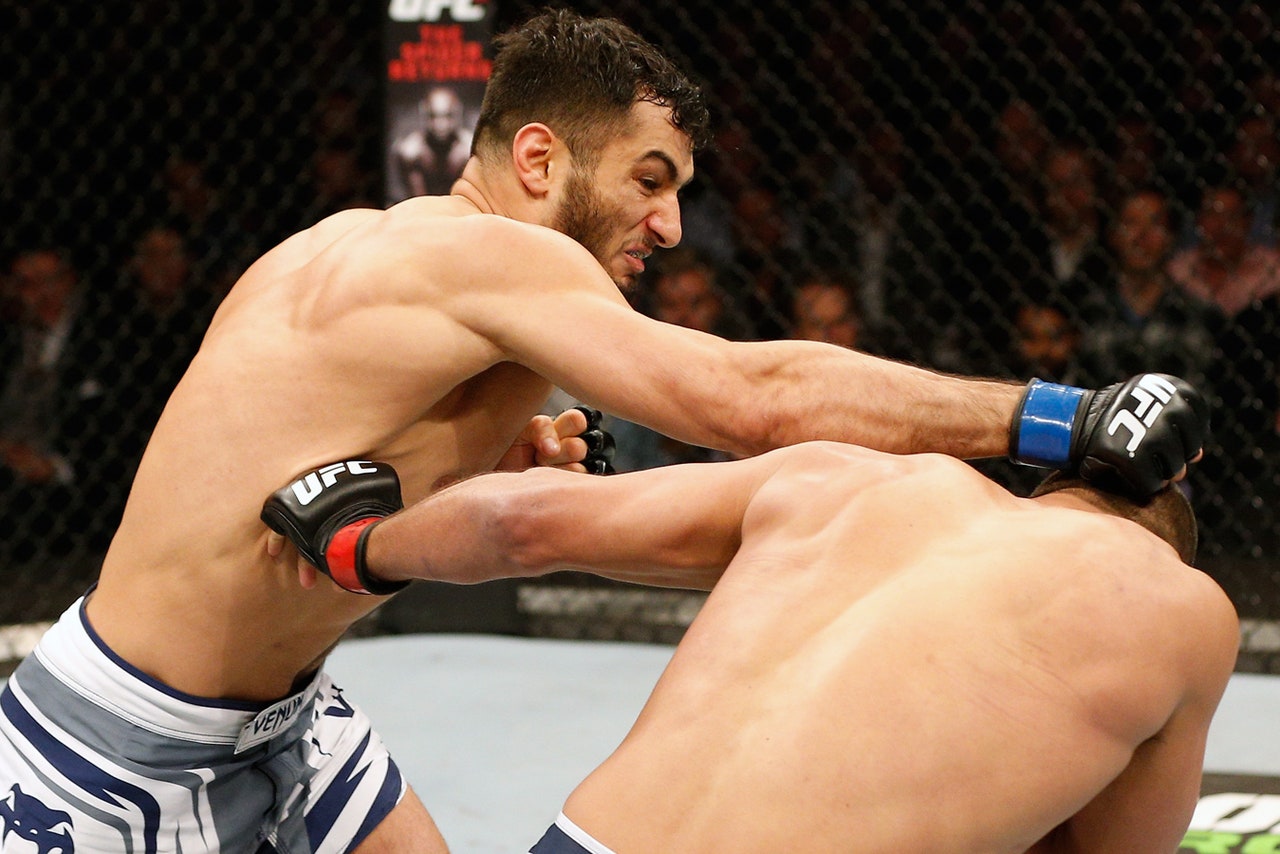 Gegard Mousasi had a lot riding on his last fight against Dan Henderson at FOX UFC Fight Night in Sweden just over a week ago.
The fight came after one of the most disastrous performances of his entire career when he lost to Ronaldo 'Jacare' Souza by submission in a bout Mousasi probably had no business being in considering his mental state when walking into the Octagon that night.
Mousasi was complacent and just not in the mood to fight and it showed in his performance.  So facing Henderson in the co-main event of a major card was going to be a turning point in his career.  Either Mousasi was going to climb back up the middleweight ladder and look towards a potential title shot or he was going to suffer back-to-back losses and fade into irrelevancy.
Mousasi chose the former and it worked out well for him.
"I felt great going into the fight. I showed my old self. I really was in the mood to fight and I think that was a big factor in that. I felt mentally very good.  I had the desire to really go for it and fight. The fighting spirit was a big part of that performance," Mousasi told FOX Sports on Monday.
"It's always a big win. Dan Henderson, having a win over him always means a lot."
While the fight barely lasted over the first minute, a strange moment happened early on when Mousasi connected with a shot and immediately started motioning toward the referee to check on Henderson.  After the fight was over, it was revealed Henderson had a slice on his eyelid, which was causing constant bleeding in and around his eye socket.
"It wasn't a cut, if it was just a cut I wouldn't have pointed the referee, but he was bleeding from inside his eye.  His whole eye from the inside was red and bloody," Mousasi explained.  "It's a combat sport, but you want to go home healthy.  He was bleeding inside his eye.  It looked more severe and he had to stay a day longer in Sweden to get the doctor to check and luckily everything was fine and he was able to go home."
Following the win over Henderson in Sweden, Mousasi headed home to Holland where he expected to go on vacation and relax for a little while before booking his next fight. One of the biggest issues he had going into the bout with Souza was mental burnout and not really being in the best place to take a fight.
So Mousasi's new resolution was to take the time off he needed and only accept a fight when it made the most sense.  As it turns out, the opportunity came just days later following an injury to middleweight champion Chris Weidman, which left Vitor Belfort without an opponent for UFC 184.
"I was planning on going on holiday, but the UFC called me and asked me 'would you like to fight Vitor Belfort?' and I said I had to talk to my coaches because I didn't want to have that burn out feeling again of fighting just because you have a fight.  I really wanted to take my rest, but after talking with my coaches and it was such a big opportunity and I was in the mood to fight," Mousasi said.
"Then I said yes, but it wasn't like I challenged him.  The UFC asked me to fight and I said okay I'm going to take the fight.  (Lyoto) Machida was first and I was plan B, but Vitor said no to both."
UFC president Dana White stated last weekend at the UFC 183 post fight press conference that Belfort was offered a fight as a replacement with Weidman injured, but the Brazilian turned them down.
For his part, Mousasi understands where Belfort was coming from with his real desire to fight for the UFC middleweight title, but he was definitely ready to fight if the fight got made.
"He's going for the belt, that's his main focus, he wants to have that achievement.  That's his goal I believe. I understand he doesn't want to risk it.  He doesn't want to risk losing and losing his title shot.  It's a risk and at this point in his career, he doesn't need to take the risk," Mousasi said about Belfort.
"I can't blame him.  I met him, I even trained with him once. It's not personal. They offered me the fight and I said yes.  I've got nothing against him."
With the Belfort fight off the table, Mousasi will now go on his vacation and wait for word from the UFC about what comes next.  It's a strange time for Mousasi because he's currently ranked No. 7 in the world, but every fighter above him is currently ranked except for one.
The one person is former middleweight champion Anderson Silva, who Mousasi has long admired and thought about fighting, but there's no telling when the Brazilian will -- if ever -- want to fight again.
"Everyone above me already has a fight booked.  The only one who doesn't have a fight is Anderson Silva and he just came from a fight and I don't know what he wants to do in the future. Any big name would be fine with me.  It's difficult to know who I'm going to fight," Mousasi said.
"Tim Boetsch fought Thales Leites, maybe that one could be a possibility or maybe Michael Bisping. It depends on who is the winner, who is the loser and which opponent will be realistic for me."
The key for Mousasi right now is rest and relaxation for both his mind and body.  Once those are both healed and ready to go again then he'll worry about the next matchup.
He's taking a much different approach to his career in 2015 and Mousasi believes it will bring him a lot more success than the up and down ride he went on over the last two years.
"I've taken fights with injuries.  I came from an injury and I came right away to fight Machida in Brazil and I think I should have built up a little bit.  Not go up against the No. 2 guy, the No. 3 guy, but build the momentum.  You have to be smart about it. I can't fight every guy they throw at me.  I have to take my time and build confidence.  When I feel ready then I'm going to fight," Mousasi said.
"After my last fight I got this feeling that it's going to be very hard to beat me from now on."
---
---