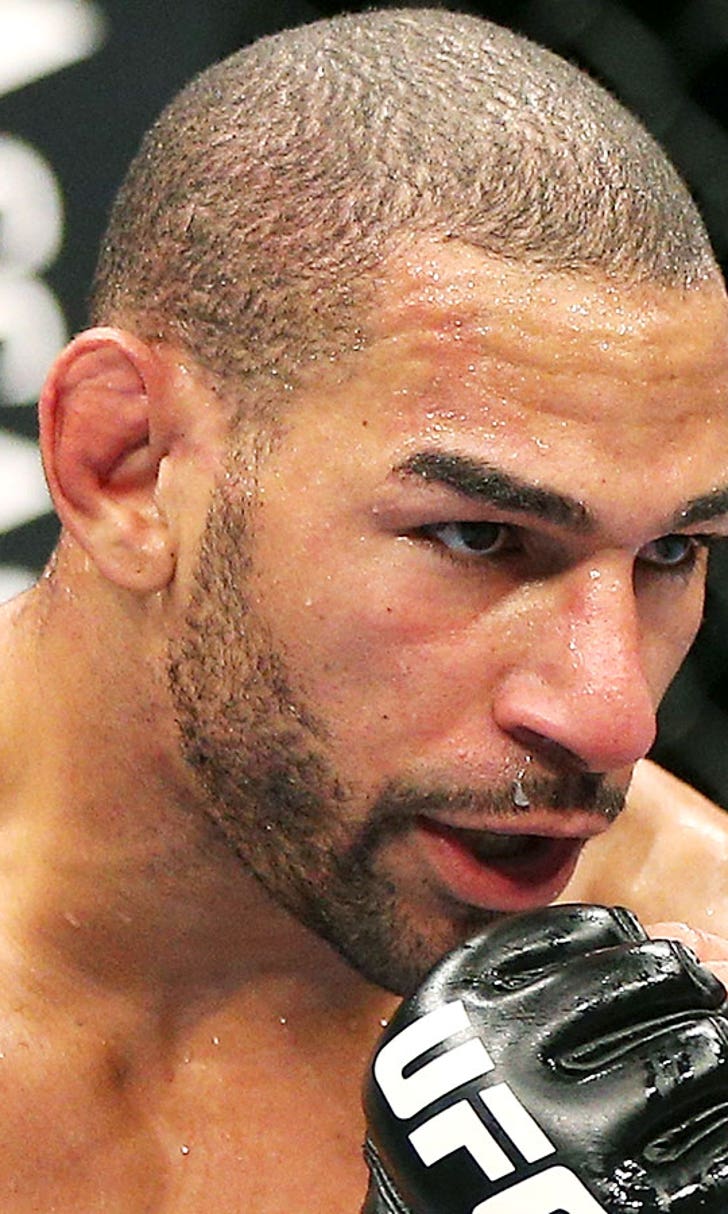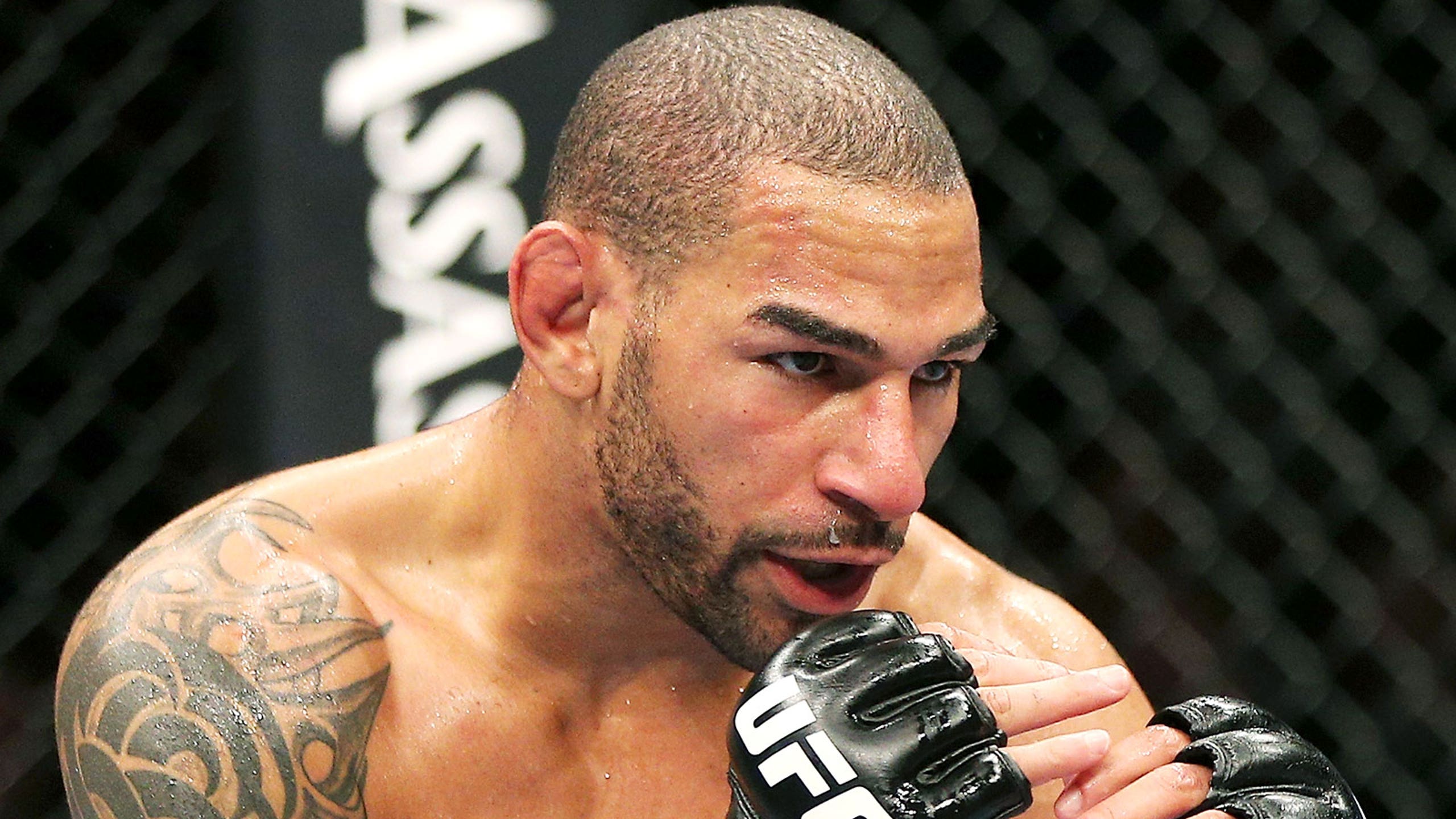 From the cage to the sound stage: Jay Hieron conquers Hollywood
BY Damon Martin • August 15, 2014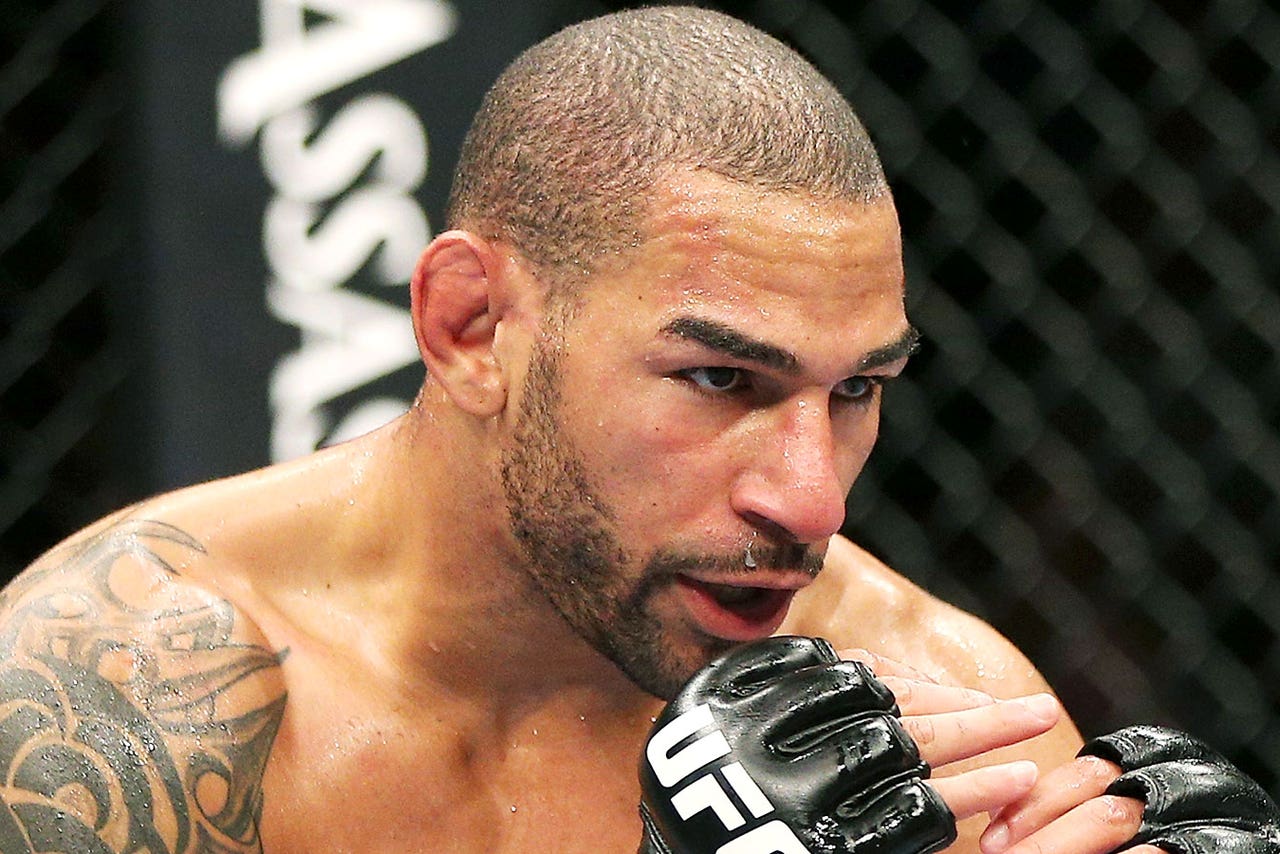 Six months ago, Jay Hieron was on the cusp of a major life decision. Did he want to go on fighting and try to get back on a win streak to climb the ranks of the welterweight division in the UFC or would he rather take on Sherlock Holmes, James Spader and 50 Cent instead?
It sounds like an odd choice, but the fact is for the last few years of his fighting career Hieron had been moonlighting as a stuntman and extra in several films and TV shows including parts in "The Avengers," "Elementary" and the latest "Teenage Mutant Ninja Turtles" movie.
Hieron's entry into the movie business came from his relationship with former UFC champion Randy Couture as he started to find more and more film roles with his name on them, he extended the same kind of offer to one of his favorite training partners and students.
"I started training with Randy (Couture) and he turned me onto some guys in the movie business like Johnny C. (stunt coordinator) and it started out like that," Hieron told FOX Sports. "I was like I'll do it if I'm not busy but then it kind of became a passion. Over the years, it became maybe I could make a career out of it and to be a success at something you've got to be all-in."
Following a loss in his last UFC fight in February, Hieron stood at a crossroads that really seemed more like a ledge when it came to his future.  He could back away and return to fighting, which is all he's known for the past 11 years or he could jump and take a shot at making a run in the movie business.
Following his latest work on shows like "Power" and "Mysteries of Laura," Hieron is confident he made the right decision.
"After my last fight I had to make a decision because I was turning down a lot of work for film stuff or I could keep grinding with the fight business. I chose to go in the film direction. It's been real good, I've been real busy," Hieron said.
"I wouldn't say that's exactly why I retired, I just thought it was time and I always went on feel with fighting. Once I feel it, I said I should take a step back from it. I never had an age in mind, just a feeling in my gut when I wanted to take a step back and try something else. It was a blessing to have this in my life with the acting and the stunts that I'm involved with now."
Hieron hasn't slowed down one bit since calling it a career back in March. He did 13 episodes of the CBS series "Elementary" and the same on the NBC show "The Blacklist." He found stunt work on the FOX series "Gang Related" and also filmed parts in the upcoming Jamie Foxx film "Annie."
And if there's one thing he's learned doing all of these film and TV roles -- it's that he was born to lose.
"I play a good bad guy who can get beat up and make it look good," Hieron said with a laugh. "It's kind of ironic, I worked so hard in my life to try and win fights and now I'm working just as hard to lose fights and make it look good."
The former UFC fighter recently sent a picture out from the set of "Power," where he filmed a scene with rapper/actor 50 Cent playing his cellmate in prison. Like most of the stars from different shows, Hieron does his work and allows them to do theirs, but once he got to sit down with the famed hip-hop artist he found a fast friend in the industry.
At one time, 50 Cent was part of the entourage that routinely worked with boxing champion Floyd Mayweather, and it seems he also had his eye on mixed martial arts whenever time allowed him to watch.
"Going into that scene I really didn't want to engage with him because every actor's different," Hieron said. "Of course he's 50 Cent, he's a big time rapper and he does a lot of film, so I didn't want to go in the scene and didn't want to bother him because he could have been really into his thing. He was actually really cool. In between takes, he was really getting to know me and he's a big fight fan. He's a really good guy."
Hieron did get to have one more "MMA" fight recently when he filmed a scene for the upcoming DirecTV series titled "Kingdom." The show is based around a trainer and his sons working out of a mixed martial arts gym in California.
When the casting call went out looking for fighters, Hieron knew he was already built to take this role with no problems at all. And once he arrived on set, Hieron actually ran into an old friend from his days in the UFC.
"I did a big MMA TV show coming out called Navy St. (now titled 'Kingdom'), I had a fight scene with Jonathan Tucker," Hieron said. "That show's going to be great because Joe Stevenson is the fight coordinator so I think this is going to be one of the most authentic, real fight scenes you're going to get out of any TV show or film."
Whether he's taking punches or giving them, jumping off buildings, driving a car down the street or watching explosions fly overhead, Hieron is doing it all with a big smile on his face because this is the kind of second career most people don't get to have after fighting is over.
He has no regrets about retiring earlier this year and given the amount of work he's had lately, there would be little time for Hieron to reflect back on what could have been even if he wanted. When the phone rings, Hieron answers and he's off to his next job and he wouldn't have it any other way.
"I consider myself an action actor," he said. "I'm an actor who does his own stunts. I just did a bit with Debra Messing and I was playing a biker guy, so of course I rode the Harley, so I do all my own stunts.  I'm on the grind, I'm trying to come up. I'm on the grind and doing auditioning, I'm doing stunts and I'm loving it."
---
---