Ultimate Fighting Championship
Ultimate Fighting Championship
Frankie Edgar explains why he thinks it's time for BJ Penn to retire
Published
Jan. 17, 2017 7:52 p.m. ET

Former UFC champion Frankie Edgar watched BJ Penn lose yet again last Sunday night, and like many others, the former champion believes his former opponent should call it quits.

Edgar, who beat Penn three times over his storied career, says "The Prodigy" obviously still has the fire to fight, but that father time finally caught up to the 38-year-old Hawaiian.

"It's never my place to tell someone to retire, that's something you have to want to do," Edgar told TMZ. "Personally, I'd like to see BJ retire. That's not the BJ we all fell in love with. His fighting style, the type of person he is and how he just brings it -- you can tell he was kind of just a shell of himself. Father time is undefeated and that's just what it is.
"The warrior is still there, his spirit is still there, it's just his body wasn't responding and he wasn't doing the things he usually does. He's probably lost a little step in his speed and you know BJ was one of the fastest out there. That was one of his biggest tools, so you take that away it's tough."


After that knockdown, Rodriguez went in for the kill and unleashed some hellacious ground-and-pound on Penn that forced the former champ's head to bounce off the canvas more than a couple times before "Big" John McCarthy stepped in and called a stop to the action.

The finish, coupled with the fact that Penn still tried to defend himself through the beatdown, showed Edgar that while "The Prodigy" still has plenty of fight left in him, he should probably hang up the gloves.

"BJ is a fighter, he's a fighter at heart -- he's been through it all, he's seen it all. But when Yair was ground-and-pounding him at the end, I was probably yelling at the TV, 'Stop the fight, it's enough.' It as a beating at the end. I think they probably could have stopped it a bit sooner. Maybe if it was another guy, I might have been fine with it. But I think it was a beating and I think it was inevitable that that was the outcome. So he maybe could have saved himself a couple punches to the face."
---
---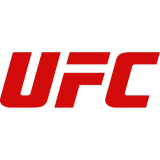 Get more from Ultimate Fighting Championship
Follow your favorites to get information about games, news and more
---