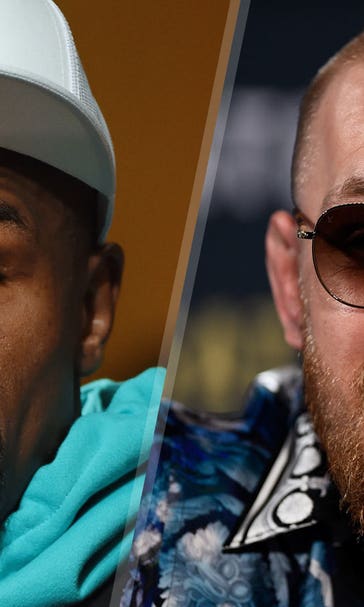 Floyd Mayweather on Conor McGregor fight: 'It's possible'
May 9, 2016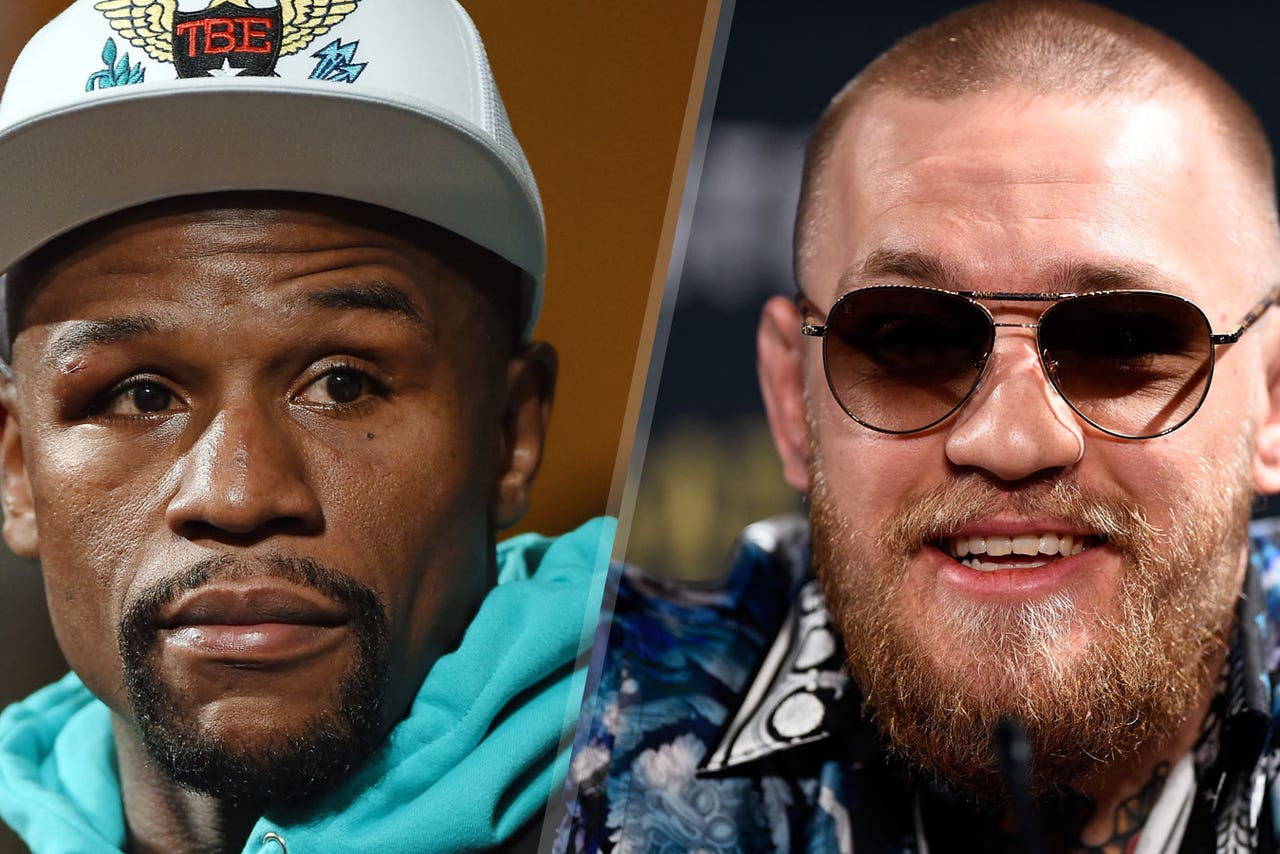 The reality of a boxing match between Floyd Mayweather and Conor McGregor seems highly unlikely, but that isn't stopping the former pound-for-pound king from stoking the flames about the fight actually happening.
Rumors surfaced last week about a proposed "billion dollar" megafight between Mayweather and McGregor in the boxing ring.
McGregor is currently under exclusive contract with the UFC and unless the promotion signs off on the fight, there's zero chance a showdown with Mayweather could actually take place.
That's not stopping Mayweather from not only talking up the possibility of the matchup, but admitting that he started the rumors about facing McGregor in the first place.
"It's possible," Mayweather said about the McGregor fight when speaking to FightHype.com on Saturday. "It was a name that was shot at me. The rumors that y'all been hearing is the rumors that I started. It may not be a rumor.
"Keep y'all fingers crossed -- it may be a boxer versus an MMA fighter."
Mayweather has teased that he could be coming out of retirement after calling it a career once he hit the 49-0 mark with his last fight in the squared circle.
Taking on a fighter like McGregor would certainly bring a lot of eyeballs to his return to action, although Mayweather says that he always demands a crowd no matter who he faces.
"Every time I go out there and compete at the highest level, my number is $100 million or better," Mayweather said. "I feel that I can demand that because I've broken all records in the sport of boxing."
Of course, McGregor also added fuel to the fire by posting a mocked up poster showing him squaring off with Mayweather over the weekend via his Instagram account.
UFC president Dana White has already stated publicly that a fight between McGregor and Mayweather isn't happening and he chalked it up to just a gossip-fueled rumor.
This could also be a negotiating ploy by McGregor as he plots his return to action this year for a rematch against Nate Diaz that's currently rumored for a late summer event in the UFC.
McGregor was supposed to face Diaz at UFC 200 but he was pulled off the card after refusing to do promotion for the show.
Regardless of the outcome of his current dust up with the UFC, McGregor shouldn't plan on cashing any checks with Mayweather's name on them any time soon because there seems to be little chance that a bout between them will ever happen. 
---
---