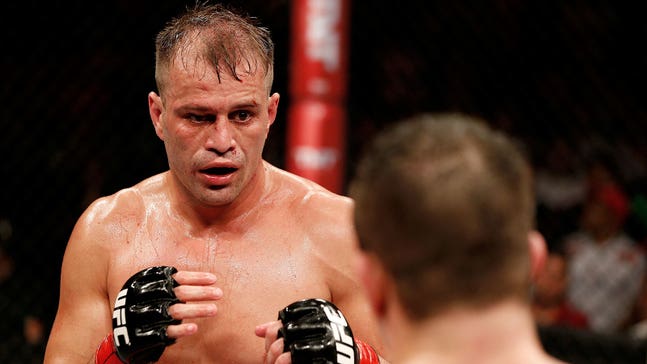 Fabio Maldonado steps up to face Stipe Miocic at UFC Fight Night in Brazil
Published
May. 6, 2014 6:02 p.m. ET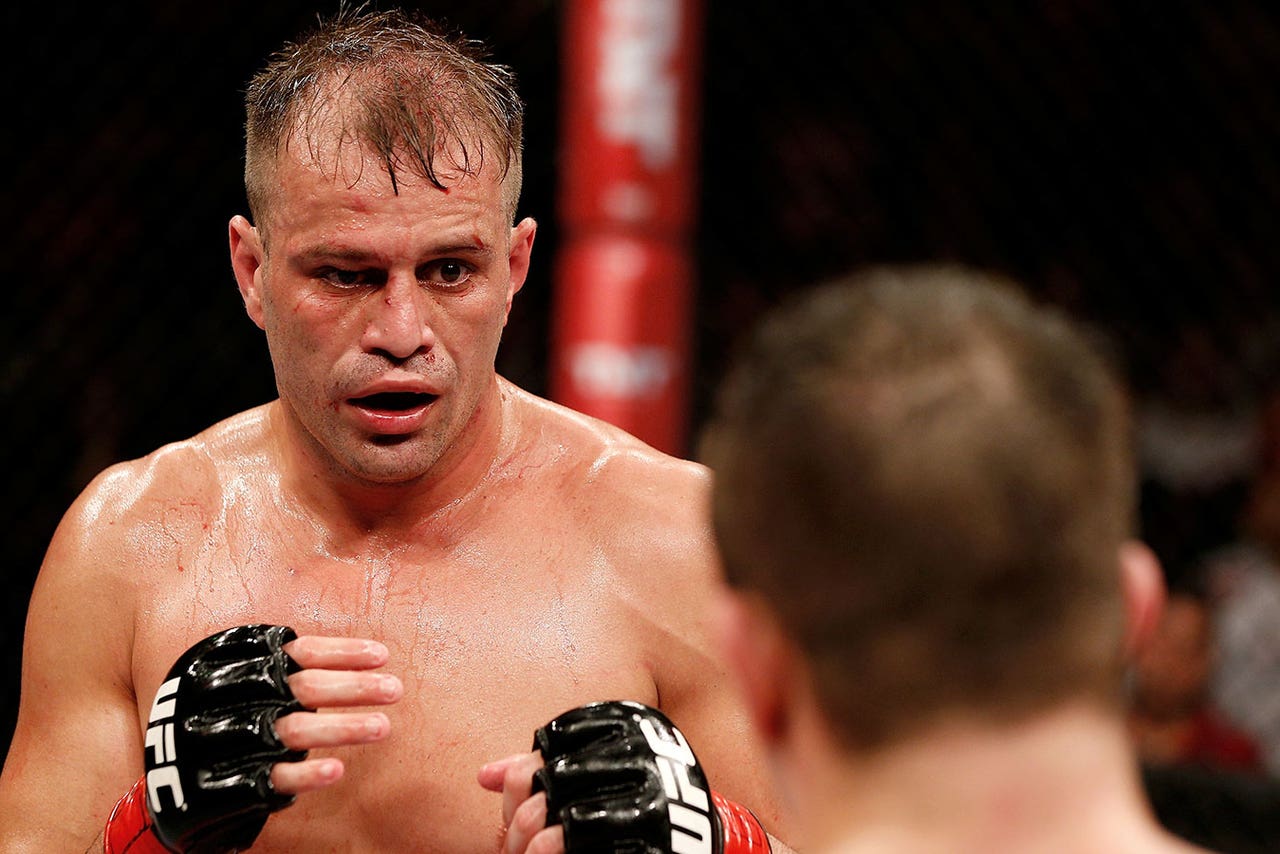 It took the UFC less than a day to find a replacement for Junior Dos Santos at the upcoming UFC Fight Night card in Sao Paolo, Brazil, but the name might be a bit surprising.
Fabio Maldonado -- best known for his punching power and zombie like ability to absorb punishment -- has accepted the fight and will now take on Stipe Miocic in the new main event for UFC Fight Night on May 31.
The surprising part, of course, is the fact that Maldonado is a light heavyweight and has only fought in that division since coming to the UFC, but for the chance to fight at home in a main event, the Brazilian will move up to heavyweight and face Miocic in just over three weeks time.
The news of the fight was first reported by Globo in Brazil, with additional sources confirming the bout to FOX Sports on Tuesday.
Maldonado (21-6) is currently riding a three fight win streak in the UFC including victories over Gian Villante and Joey Beltran.  The former boxer turned MMA fighter has proven to be one of the toughest and most durable fighters on the UFC roster, and he'll likely need to show that when he faces a heavyweight the caliber of Miocic.
A former baseball standout and wrestler at Cleveland State University, Miocic (11-1) will look to build on his recent back-to-back wins over Roy Nelson and Gabriel Gonzaga.  The Ohio native will take a decidedly bigger chance in this fight considering his last opponent was the No. 1 ranked heavyweight and now he'll be facing a bloated 205-pounder moving up for this fight.
Either way with both fighters known for engaging in stand up battles, Miocic and Maldonado should be a fun main event for UFC Fight Night in Brazil on May 31.  
UFC Fight Night from Sao Paolo, Brazil will air live on FOX Sports 1 with the main card kicking off at 10p ET on May 31.
---
---