Eddie Alvarez vs. Khabib Nurmagomedov possible for UFC 206 in Toronto
November 15, 2016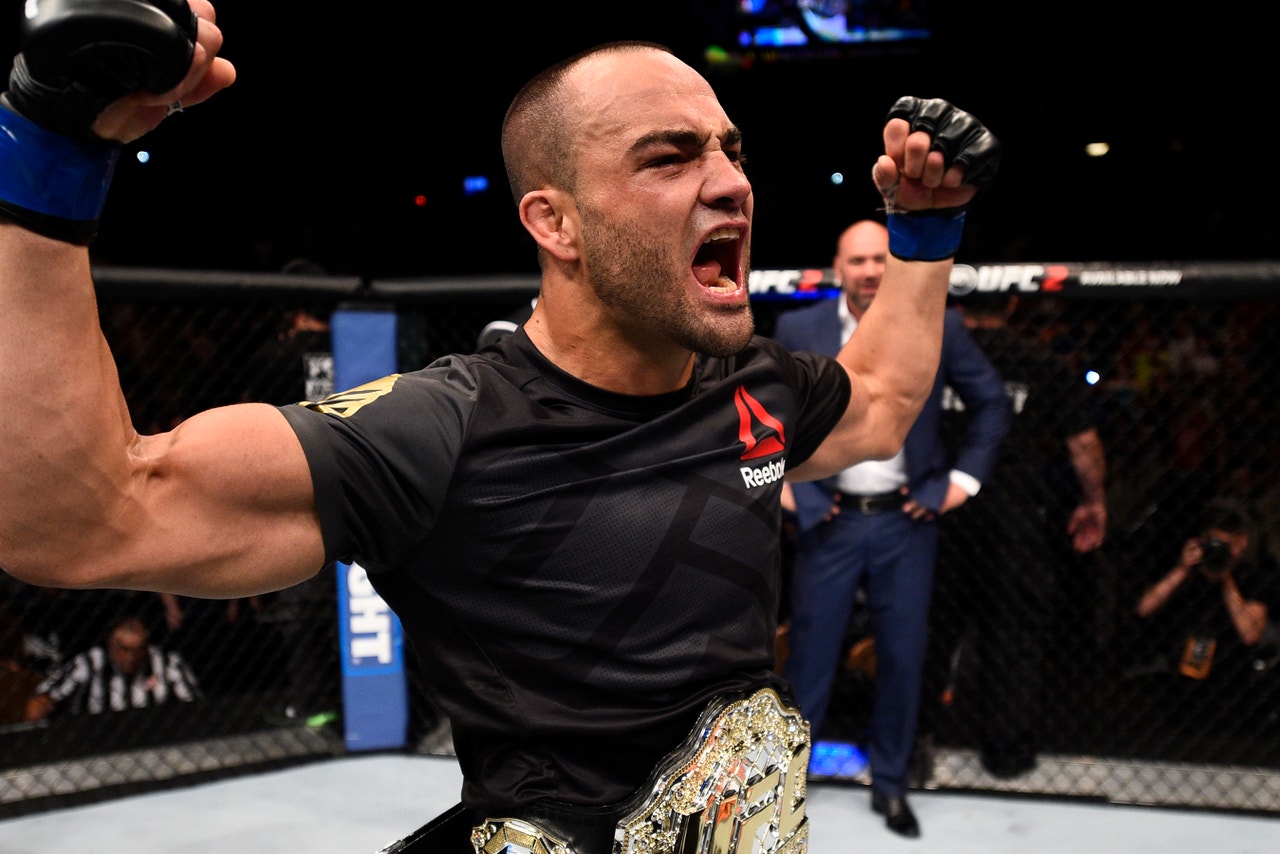 Lightweight champion Eddie Alvarez has been offered a fight but it's not against Conor McGregor.
Alvarez has been sent a bout agreement to meet No. 1 ranked contender Khabib Nurmagomedov at UFC 206 in Toronto on December 10 after he failed to sign a contract to meet the Russian at UFC 205 in New York.
According to a report via "UFC Tonight", Alvarez was offered the fight with Nurmagomedov for Nov. 12 in Madison Square Garden, but failed to return the signed contact by the deadline set by the promotion.
Now it appears Alvarez has been pulled from UFC 205 completely and he has a new bout agreement for UFC 206 in Toronto instead.
There's still no word on whether or not Alvarez will accept the fight, but it's clear Nurmagomedov is on board after he blasted the lightweight champion via Twitter.
As for UFC 205, it seems the promotion is moving forward with a new main event for the card although it appears Conor McGregor will not likely fight on the show either.
McGregor is dealing with a leg injury according to "UFC Tonight" and it's not likely he will be ready to fight by November, but sources told FOX Sports that the Irishman was ready to accept a fight at UFC 205 but he never received an official offer.
---
---