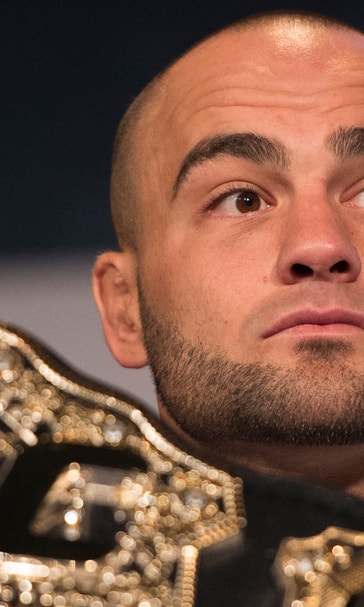 Eddie Alvarez slams 'chumps' Conor McGregor hand-picked to fight
November 15, 2016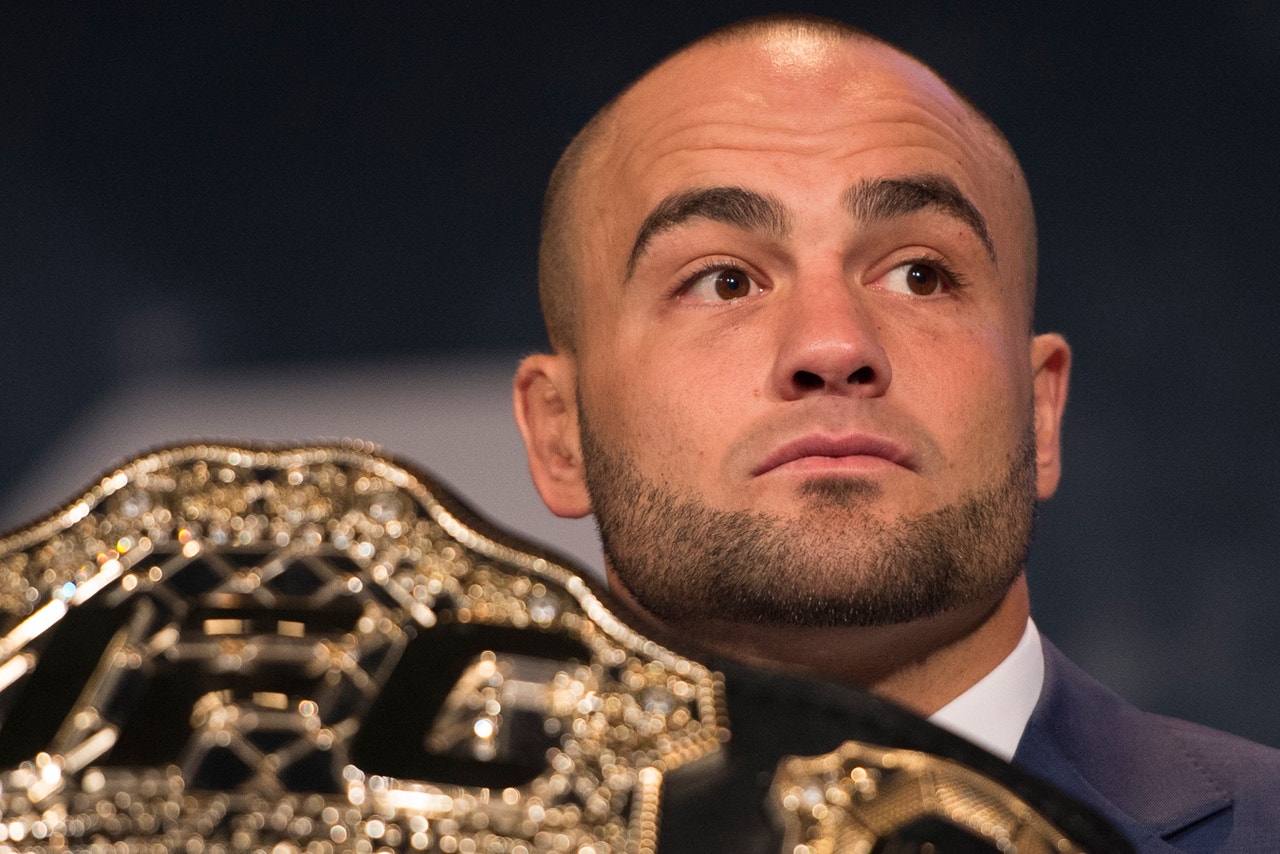 There's not much that impresses lightweight champion Eddie Alvarez about his next opponent Conor McGregor and that includes the fighters he's beaten in the UFC.
McGregor has gone 8-1 during his UFC tenure while defeating former featherweight champion Jose Aldo as well as Chad Mendes, Max Holloway and current top 15 lightweight Dustin Poirier while he was still competing at 145 pounds.
McGregor also managed to avenge his only loss to Nate Diaz when he won a majority decision against him in the rematch back in August.
None of that really dazzles Alvarez, who took a shot at McGregor's past opponents when speaking on the UFC 205 media conference call on Thursday.
"The guys he's picked to fight, these are subpar guys. Even Nate (Diaz) is a .500 lightweight and everybody in the lightweight division has beat Nate and he had trouble doing that," Alvarez said. "The guys that he's faced are nothing of the caliber of fighter that I am.
"He will see the night of the fight that '(expletive), I've been going up against (expletive) opponents that were good style matchups and this one is not and I'm (expletive), cause he's stronger, just as fast and he's got skill sets that can dominate me any day of the week'. That's the reality he's got to deal with."
Alvarez says that McGregor's record in the UFC is padded with victories against fighters who matched up well with him stylistically while avoiding any real challenge since he first arrived in the promotion.
Alvarez didn't point at anyone else in particular outside of the shot he took at Diaz, but it's clear he doesn't hold McGregor's record or his wins in the UFC in very high regard. In fact, Alvarez believes if he had that same list of opponents, he would probably have an even more impressive record than McGregor right now.
"He's fought a bunch of chumps," Alvarez said. "If I had the resume he had, if they gave me that resume, if I was that lucky to get them opponents, the same (expletive) would happen if not worse. Styles make matchups. When you pick the style you want to fight, then (expletive), you get mismatched, you can knock everyone out.
"I can go to the supermarket right now and punch a guy in the mouth and look like a superhero. But when you fight the best guys in the world, the true best guys in the world, it's going to be tough. The fight's going to be tough."
As for Alvarez, he knows beyond a shadow of a doubt that he's faced nothing but the top fighters in the world ever since the day he arrived in the UFC.
Alvarez started his UFC career with a fight against Donald "Cowboy" Cerrone before facing Gilbert Melendez and former lightweight champion Anthony Pettis in consecutive fights. That eventually led to the matchup against Rafael dos Anjos, who Alvarez defeated to win the UFC title back in July.
After going through a laundry list of top five ranked lightweights, Alvarez says he deserves a night off so that's why the UFC gave him McGregor.
"I sincerely feel and felt I deserved a break. This will be my break and then we'll get back to some real (expletive)," Alvarez said. "Get back to fighting the real No. 1 contenders who fight the best guys and earn their way to the title.
"Not the guys who have a funny accent and sell tickets."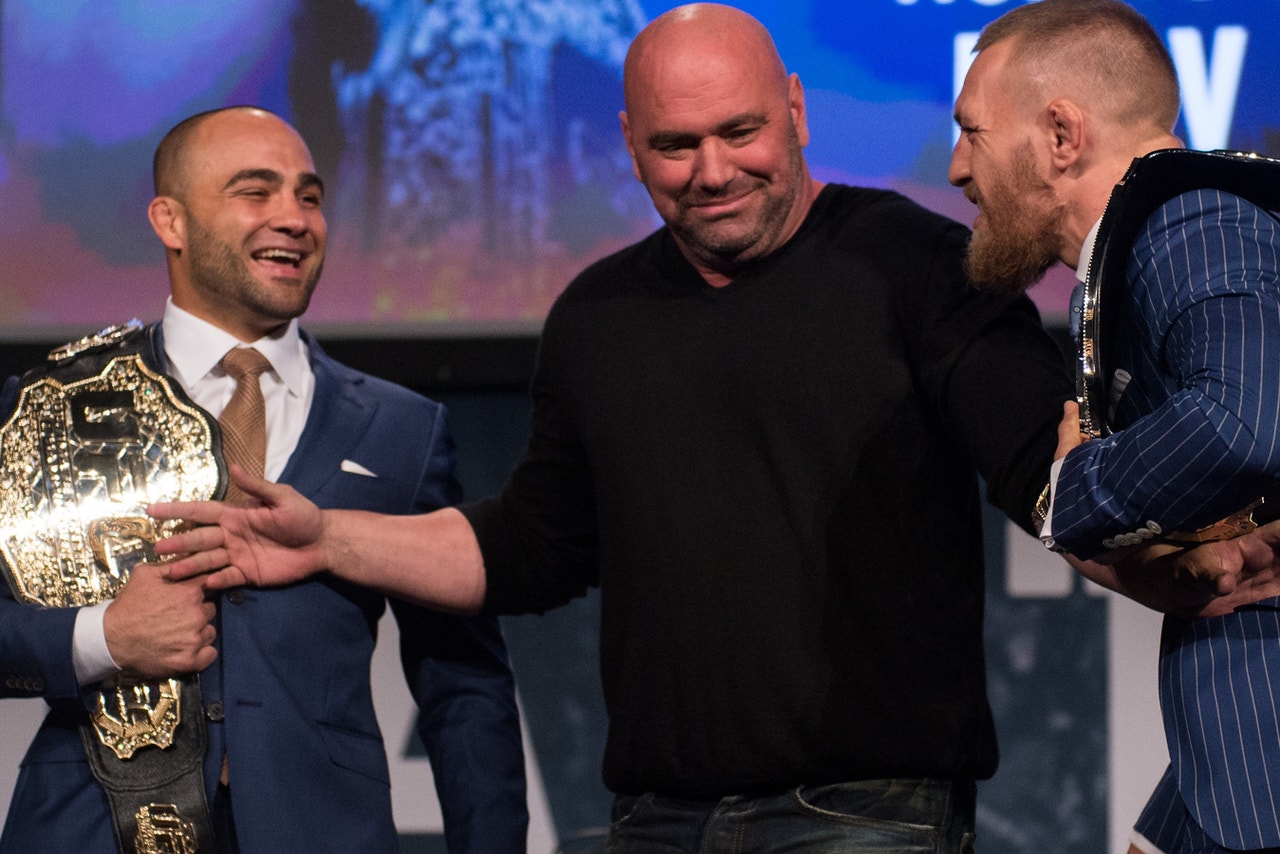 ---
---