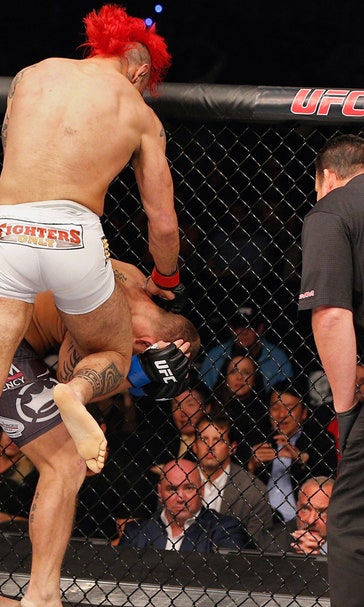 'Dodger' Montano lands knee after knee to finish Chris Heatherly
BY foxsports • November 15, 2014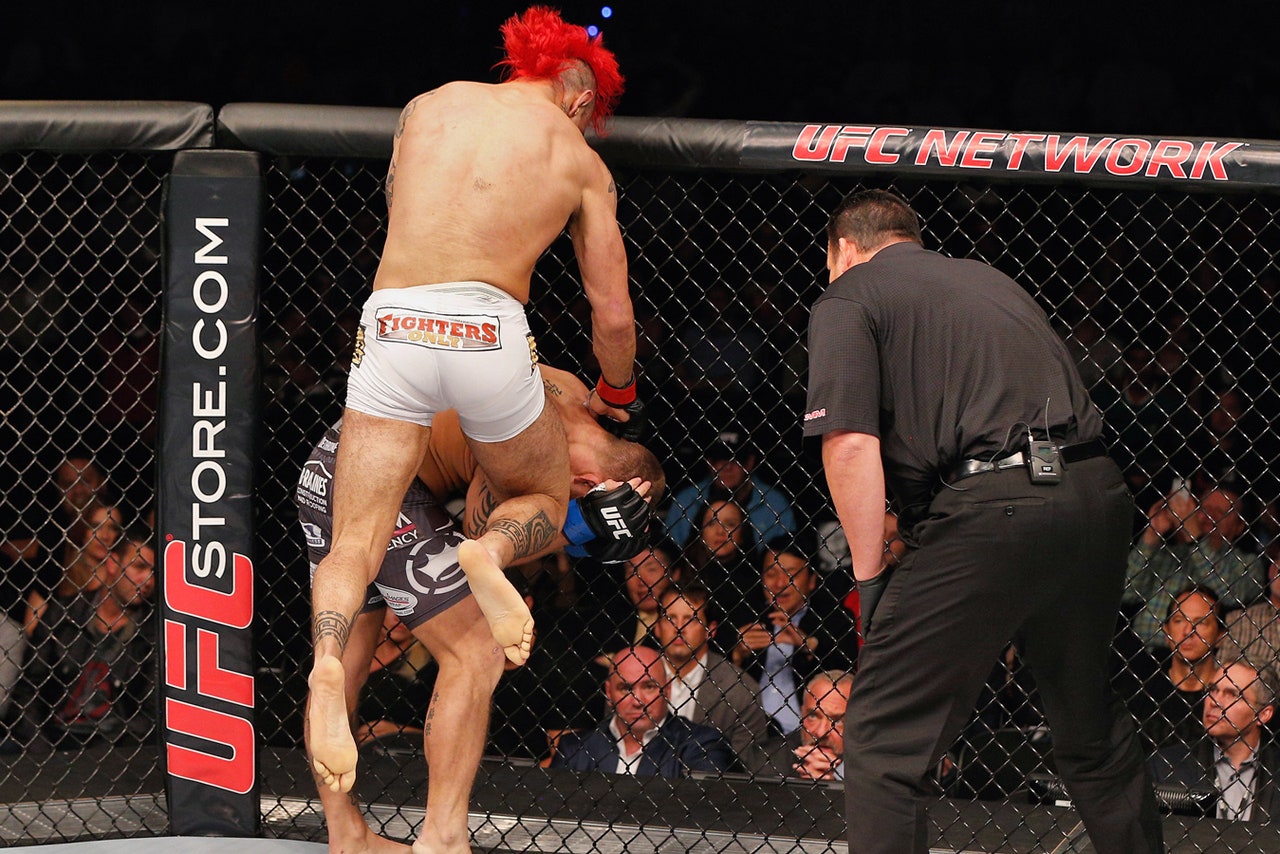 MEXICO CITY -- Augusto "Dodger" Montano was just trying to be generous. Chris Heatherly was coming into his hometown, after all.
"I wanted to give it to him as a gift, a little bit of knees," Montano told Joe Rogan.
He gave him more than a little bit. Montano landed knee after knee to Heatherly's face and body until referee John McCarthy called it off at 4:50 of the first round Saturday night at UFC 180 here at Arena Ciudad de Mexico.
"I was patient," Montano said. "I struck hard."
"Dodger" has been one of the most popular fighters here all week, which is not a surprise since he's a Mexico City native. Montano (14-1) was making his UFC debut. He's now on a five-fight winning streak and the welterweight will likely be a big part of the UFC's work in Mexico.
Heatherly (8-3) has now lost two in a row in the UFC. He was notably defeated by Ben Saunders in August by omoplata. The former RFA star should get another shot in the UFC, but he has not made himself stand out.
---
---