Ultimate Fighting Championship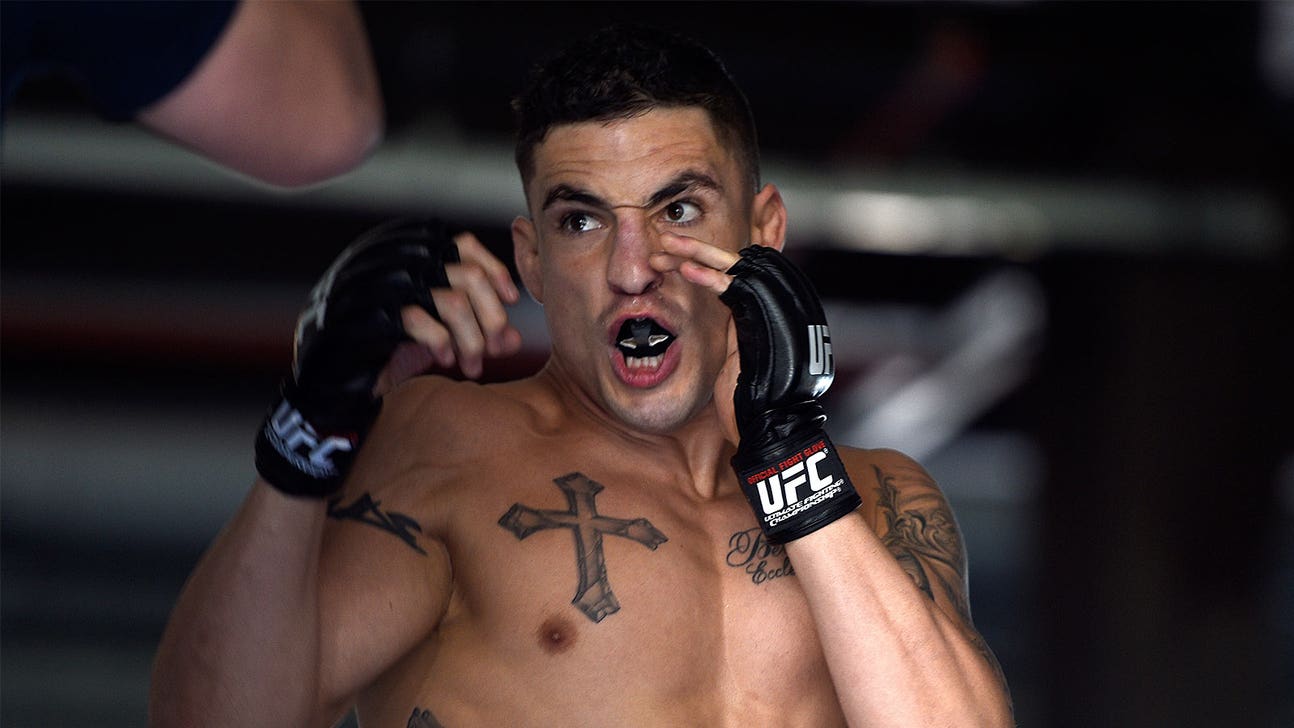 Ultimate Fighting Championship
Diego Sanchez: 'Some people call me the last man standing'
Published
Nov. 20, 2015 1:45 p.m. ET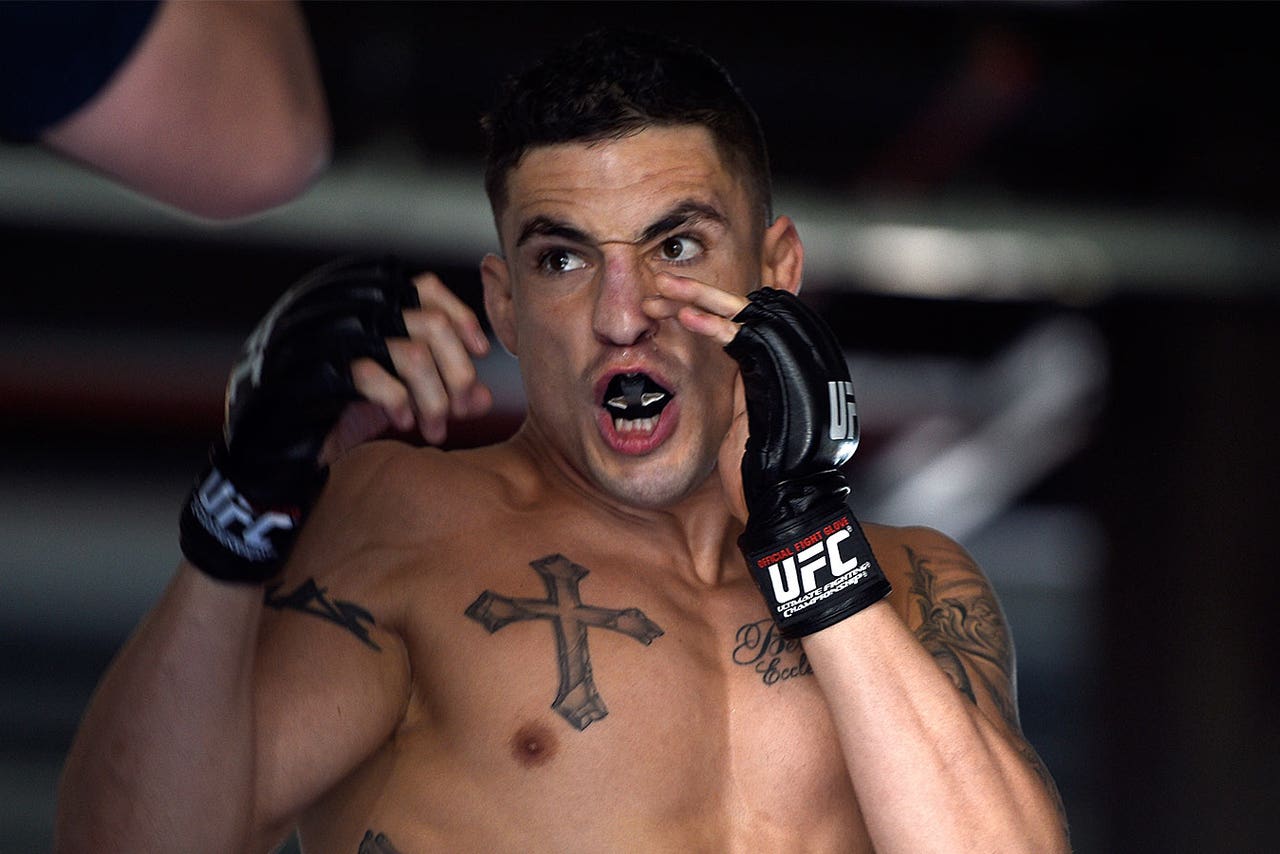 The only person left still competing in the UFC from the first season of "The Ultimate Fighter", Diego Sanchez, will step inside the Octagon for the 22nd time when he fights this weekend in Mexico.
Sanchez is actually only 33-years-old, but he's already put in a career's worth of work and doesn't plan on going anywhere in the near future.
While all of Sanchez's cast mates have either retired or gone on to fight in other promotions, he's still fighting the best the UFC has to offer, including his matchup this weekend against No. 5-ranked Ricardo Lamas in Mexico.
"Some people call me the last man standing. I just live it and I love to fight," Sanchez told FOX Sports recently. "I give all the credit to God, he's the one who keeps me healthy and I'm just doing what I'm doing. I love this sport. When I got into it I loved it and I've loved it since I was a young child. I'm one of those fighters that just really loved to fight and I embraced it.
"I embrace the training and I even embrace the painful things like going through injuries and toughing things out. Right now, I'm embracing this weight cut. It's very challenging and it's very limited on what I get to eat, but it's a really awesome challenge to put myself through."
Sanchez has gone on to do so much more since the show, including a lightweight title fight in 2009, seven awards for "Fight of the Night" and three separate accolades for the best fight of the entire year, but no matter where he goes or what he does, "The Ultimate Fighter" will likely always be the first footnote on his resume.
Sanchez recently returned to the scene of his first triumphs in the UFC as he helped Kelvin Gastelum and Efrain Escudero during "The Ultimate Fighter: Latin America" season 2, and it was really like going home again as he reminisced about all the history that he has in that gym.
"It was a beautiful thing going in there and getting back in the UFC gym," Sanchez said. "It brought back a lot of memories. Just knowing that I had fought three times in that building and just a lot of history there. It was fun giving back to the young fighters."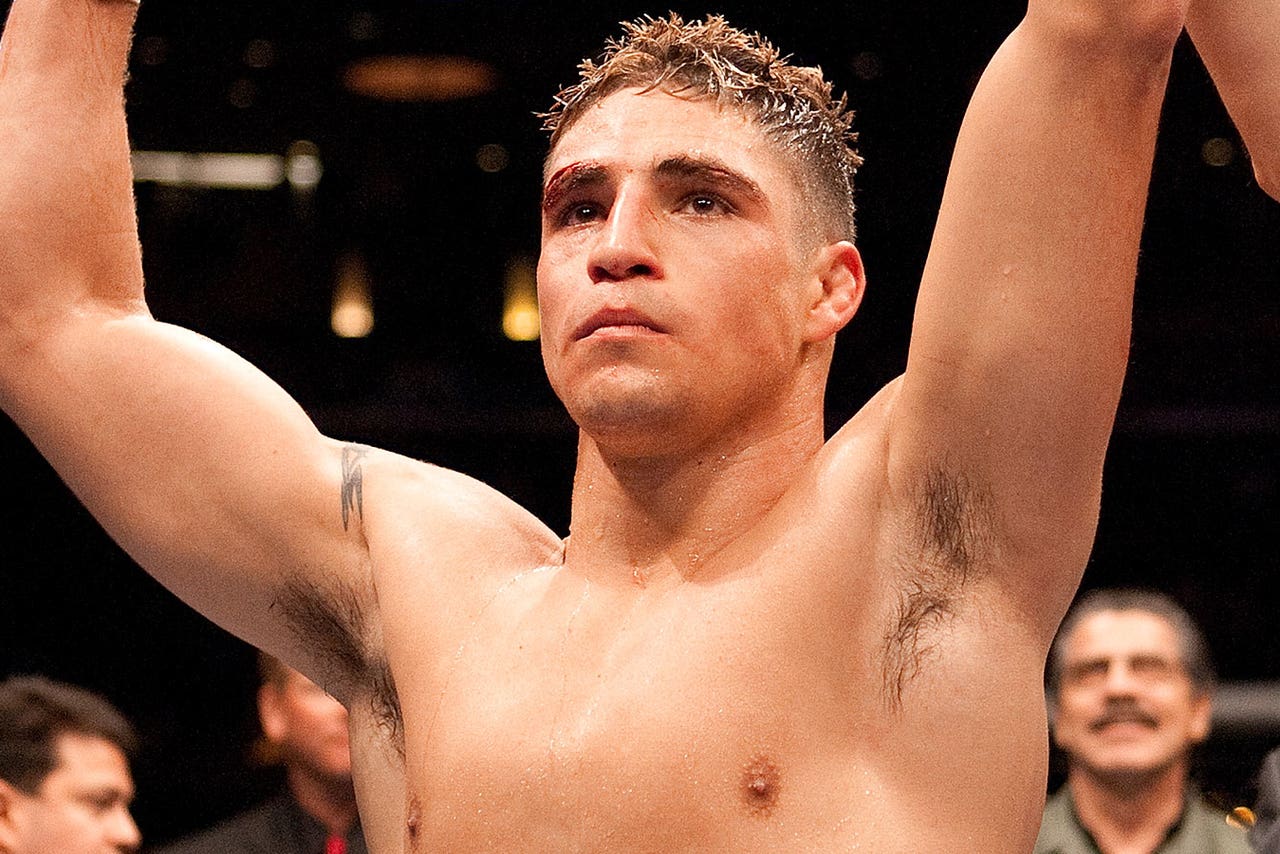 Sanchez has accomplished a lot in his UFC career, but one thing that's still missing is a coaching credit next to his name for spending a season on "The Ultimate Fighter" as he leads the next generation of fighters hoping to get where he's been one day.
Sanchez never rules out the possibility and returning to the gym this past season made him think about it even more.
"I'm not ruling out the possibilities of being an 'Ultimate Fighter' coach. That might be something that pops up in the future. Maybe, maybe not but that would be something that would be great," Sanchez said.
"I have a lot of interest in that. I think the only downside would be leaving my family for the filming process but from what I hear it's not too long and I think I could manage it. It's something that I'm looking into."
Before he seriously considers any coaching job, Sanchez is focused on kicking off his featherweight career in the UFC this weekend with the fight against Lamas. It's his fourth different weight class since joining the UFC and Sanchez plans on attacking this one with the same ferocity he did the previous three as well.
Sanchez loves putting on the kinds of fights that live on forever, and he's done that numerous times throughout his career. Some might call it reckless, others might say fighting smarter would be safer, but Sanchez isn't built to do the speed limit.
He's mashing the gas pedal to the floor and not letting up until he crosses the finish line or smashes into a brick wall. There is no third direction.
"Now I'm in a healthy place and I have this big challenge of Ricardo Lamas in front of me," Sanchez said. "I think he's the perfect opponent and we're the same age. I might have some more UFC miles on me but he's been wrestling and training the same amount as me and it's just a great matchup for me, a great matchup for the UFC and the fans.
"I'm going to get this fight started right away, I'm not going to go through the feeling out process -- you can expect me to go after it from the start of the first round. I'm looking to go balls to the wall."
Sanchez hopes to kick off his new career as a featherweight with a top-five win this weekend but his future may not always be at 145-pounds. The veteran fighter is interesting in putting on the best fights possible and the ones that the fans want to see the most.
It's what he's always done and what he always plans to do -- and he's not going anywhere any time soon.
"Featherweight's where I look to stay. There's still some good fights at 155. I still would have liked to throw down with the likes of Joe Lauzon, Nate Diaz, maybe Gilbert Melendez/Diego Sanchez 2. There's some fun fights at that weight class so I might pop up to be a replacement if the opportunity arises with all these fighters getting hurt so much," Sanchez said.
"I'm looking to fight now while I'm still relatively young. As long as I'm healthy and as long as I'm good, I want to fight as much as I can. I know I can't fight forever, but I'm still healthy and I'm still feeling good and I'm still getting better. With that in hand, I'm still going to keep on fighting."
---
---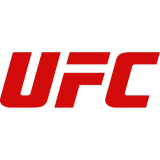 Get more from Ultimate Fighting Championship
Follow your favorites to get information about games, news and more
---