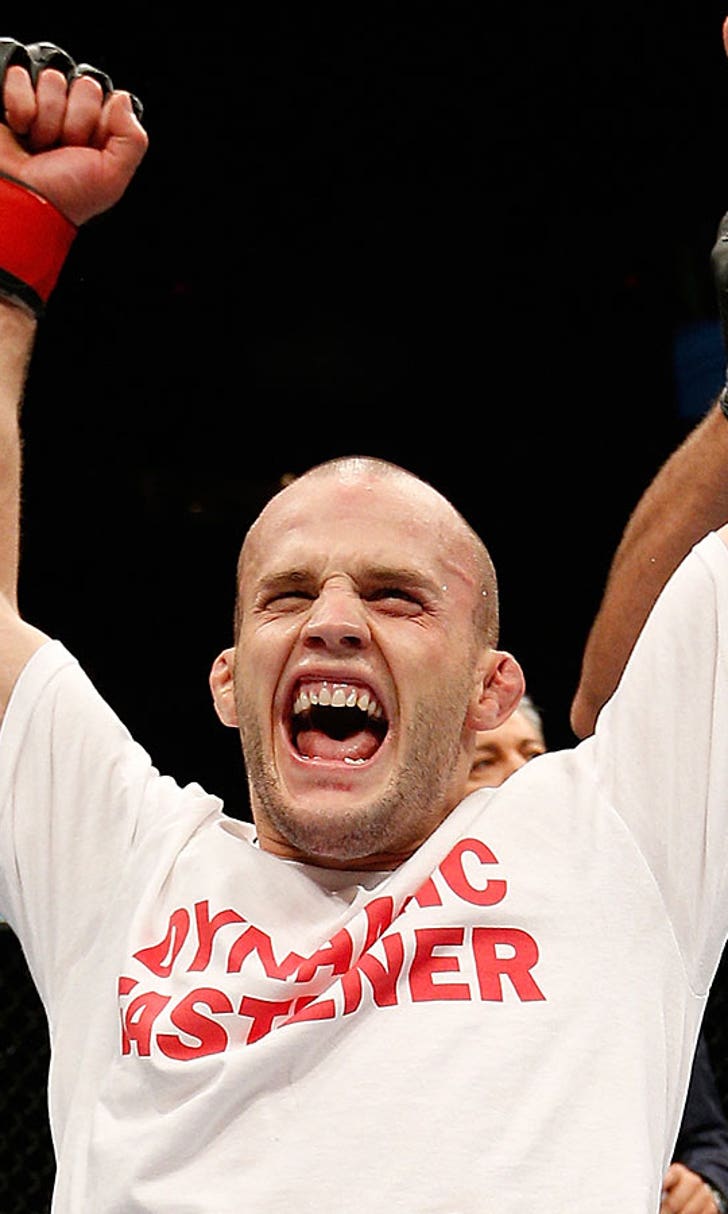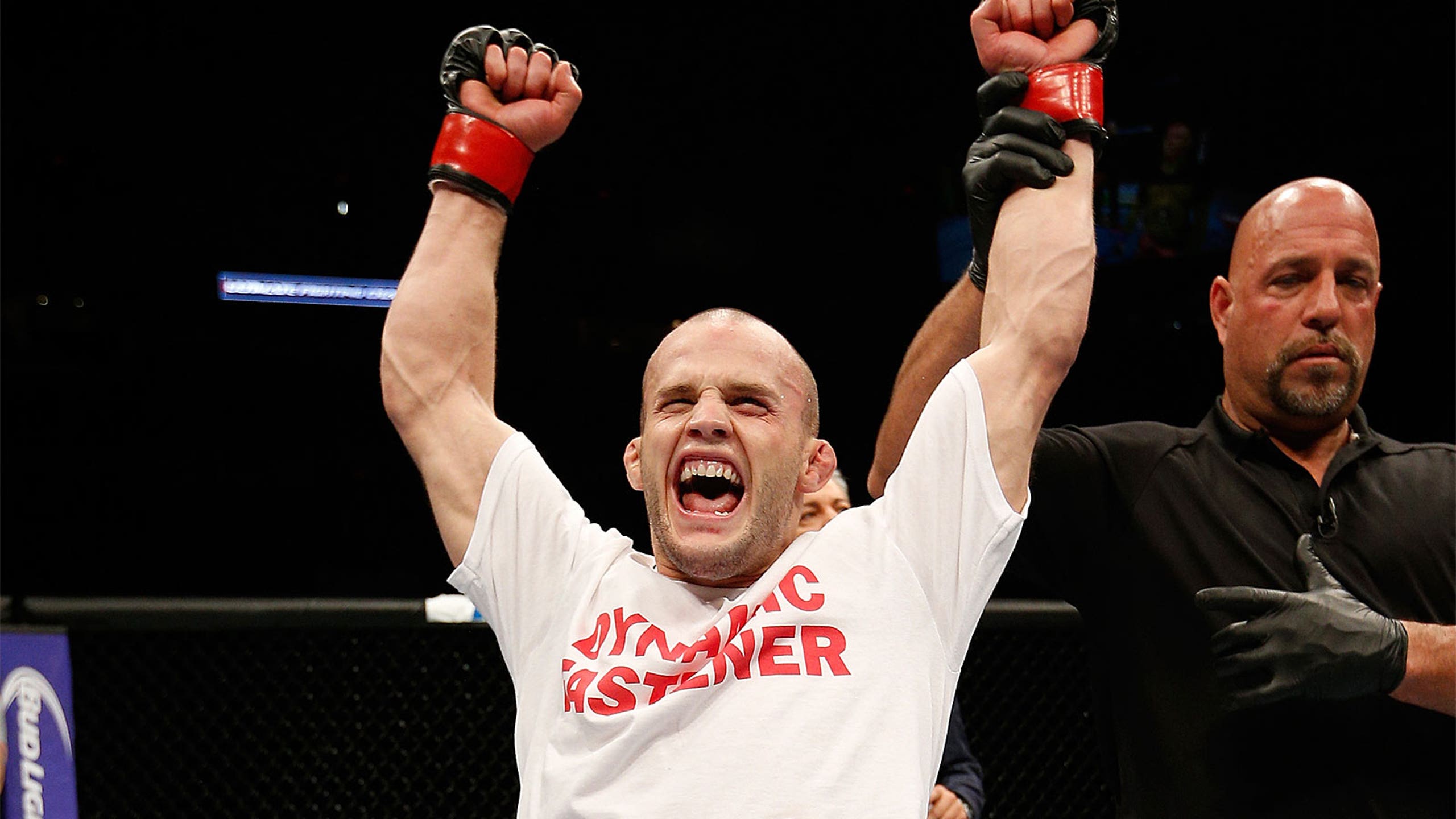 Despite odds, and location, Mitch Gagnon didn't hesitate to accept Barao fight
BY Elias Cepeda • December 17, 2014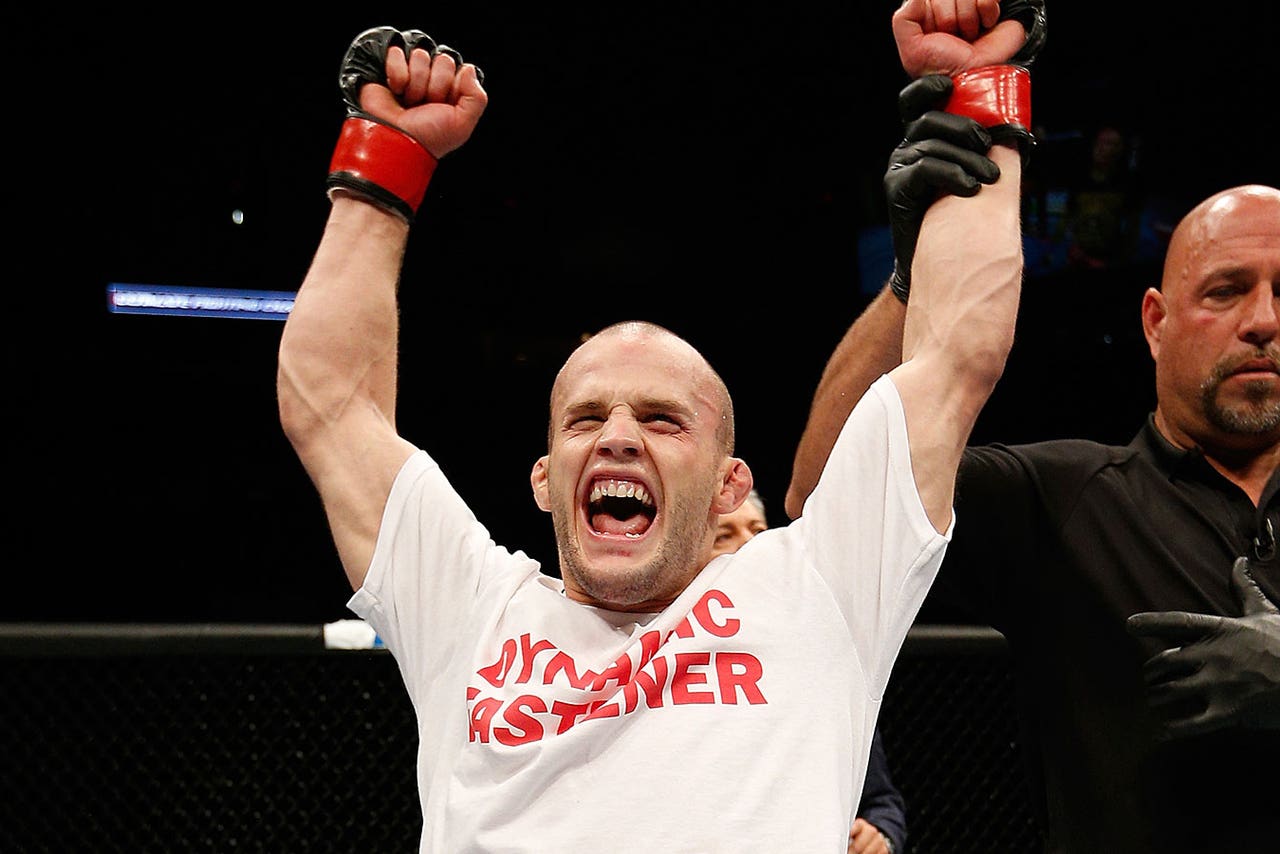 When Sudbury Ontario's Mitch Gagnon (12-2) got the call to fly all the way down to Brazil and fight one of the best pound-for-pound fighters in the world, Renan Barao (32-2), on his home turf, he didn't hesitate to say 'yes.' "I didn't hesitate at all," the bantamweight tells FOX Sports on Wed. morning, just days before taking on Barao in Sao Paulo.
"I jumped right in. It is a huge opportunity and I couldn't pass it up."
It wasn't that Gagnon saw glaring holes in the former bantamweight champ's game, it's just that he believes he can hang with anyone, on any given night. Being on a four-fight win streak has certainly helped boost the Canadian's confidence.
"I just believe I can beat anybody in the top ten," he says.
"I just have confidence in myself."
Fighting in the UFC but hailing from north of the U.S. border, the thirty year-old has grown quite used to fighting in his opponents' backyards, and far away from his own home. As such, he says he isn't daunted in the least by the prospect of fighting the Brazilian hero Barao in Sao Paulo.
"It doesn't really matter to me where I fight," he insists.
"To me, it's about the training I do. Wherever we fight, doesn't matter. I don't feel fighting at or near home is a real advantage."
Besides, Gagnon says he knows some things about himself that perhaps the UFC, his opponent and most fans don't, as he heads into the biggest fight of his career as an underdog. "I'm always improving," he explains.
"I have a white-belt mentality every time I step onto the mats, so I'm like a sponge and I absorb everything I'm taught. I feel like I've grown as a fighter so much from my UFC debut. I just work really hard in the gym, in and out of camp. I keep a good diet year-round. I'm always focused on fighting, and that's what it takes to get to the top of the sport."
One might assume that, should Gagnon pull off the upset and beat Barao, that he'd be next in line for a bantamweight world title shot. True to form, however, the underdog isn't even thinking past his showdown with Barao, this Saturday.
"I'm not expecting anything," he insists.
"I'm really focused on this fight. I've been asked that question a lot and, to be honest, all I've focused on was being healthy and getting a good camp in and setting forth a good game plan. After the fight, we will reassess where we are." 
---
---