Derrick Lewis says Travis Browne to blame for recent losses, not Edmond Tarverdyan
February 16, 2017

Truth be told, Derrick Lewis didn't even know who Travis Browne's head coach was until he watched UFC 207 and Ronda Rousey competed in the main event.

It was only afterwards when Edmond Tarverdyan came under attack that Lewis figured out that he's the same coach for Browne, who he faces in the main event at UFC Fight Night in Halifax this Sunday on FS1.

"I really haven't been paying attention to him. I really just found out who Edmond [Tarverdyan] was until Ronda [Rousey] lost and everybody was blaming her coach on why she's been losing," Lewis told FOX Sports. "That's when I heard who Edmond was and that maybe he was an [expletive]."

Browne and Rousey are in a relationship together but they also share Tarverdyan as a coach, who has faced extreme criticism from fighters like Amanda Nunes for how he's handled fighters like the former women's bantamweight champion in recent bouts.




Rousey has gone 0-2 in her past two fights while Browne has also dropped back-to-back bouts and a slew of other competitors have come and gone from Tarverdyan's California-based gym without finding much success under him as a head coach.

That being said, Lewis doesn't buy that Tarverdyan actually deserves the lion's share of the blame for a fighter like Browne dropping consecutive bouts to Cain Velasquez and Fabricio Werdum.

Instead, Lewis suggests that it's always on the fighter to make sure they are getting the preparation needed for a fight and if Browne or anyone else isn't receiving what they need from a head coach then there's only one person to blame.

"I don't think it has nothing to do with the coach," Lewis explained. "Seeing that you're a veteran and it's not like his third or fourth fight. You have 20 fights, you should know what it takes to get yourself ready. If you don't feel like you're ready, you let your coach know 'hey we need to work on a little bit more of this'. The guy's a veteran.

"He's been fighting at the top level for four or five years now. He should know what it takes by now to get in fight-ready shape. You can't really blame the coach."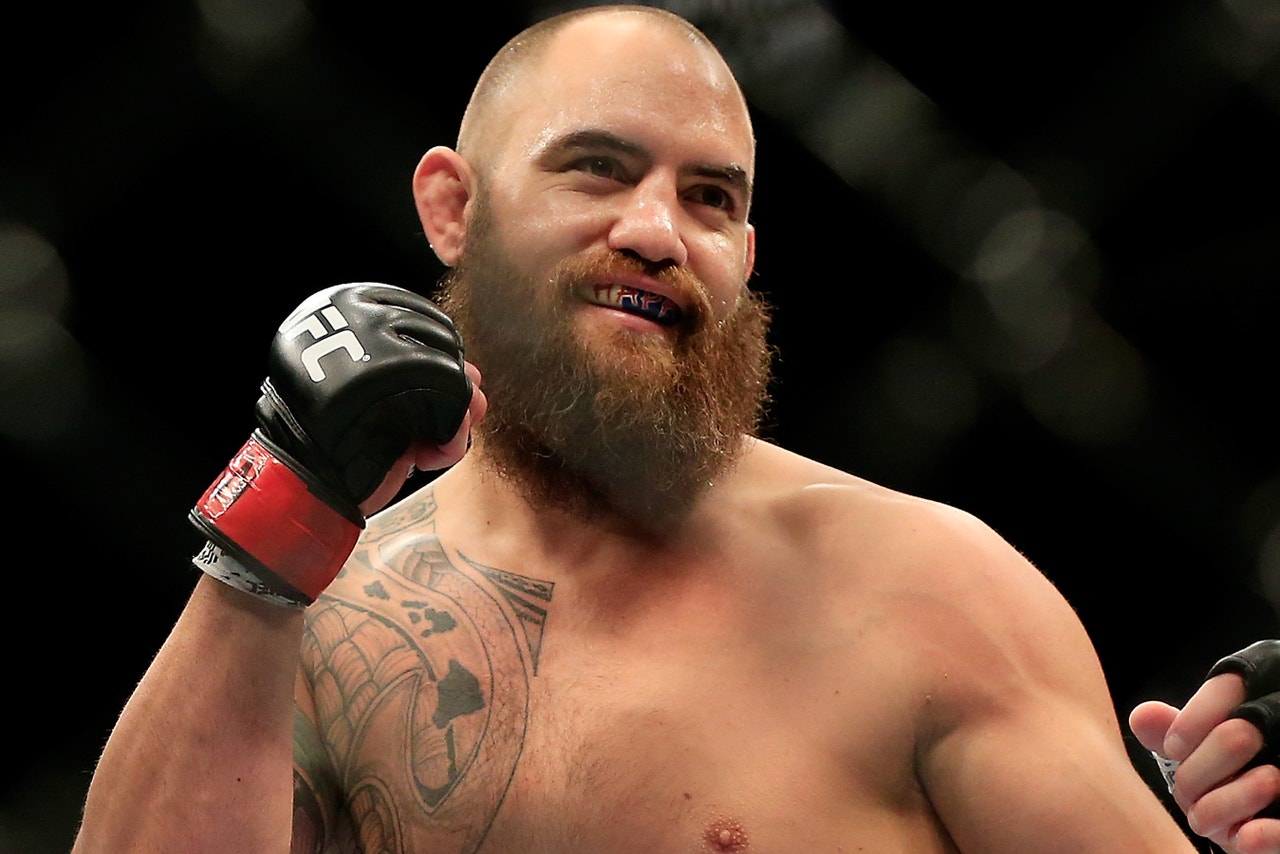 It's no secret that Sunday night could serve as a crossroads moment for both Lewis and Browne depending on the outcome of their main event fight.

For Browne, a win over Lewis would re-establish him in the top 10 rankings after dropping three out of his last four fights in the UFC. Falling to Lewis would put him at three losses in a row and undoubtedly on the outside looking in at the top 10 after spending most of his UFC career moving up in the rankings rather than spiraling downward.

On the flipside, Lewis has been steadily climbing into the upper half of the rankings with five consecutive wins, four by way of knockout or TKO. Lewis targeted Browne specifically because he knew it was a fight that would pit him against another top 10 opponent so he could inch that much closer towards title contention in 2017.

Of course, Lewis' reasoning for fighting for the title might be a little different than most competitors in the UFC.

"I just believe it will get me closer to the belt and the only reason I want the belt isn't because I believe I'm the best fighter in the world. I'm not even trying to be the best fighter in the world," Lewis explained. "I just feel that all the top fighters in the world are making all the money.

"I believe I get the belt then I'll get the money. I'm not trying to be the best fighter in the world. It's all about the cheddar."

Despite his recent losses, Lewis believes Browne will be at his best on Sunday night because he has a lot to prove when they step into the Octagon together. Between his recent record and comments about his head coach, Browne has tasted a lot of criticism lately and Lewis hopes that will result in the best possible performance out of him in recent memory.

Lewis will then happily return the favor by giving Browne the best anyone has ever seen of him in the UFC.

"I'm sure he don't like everyone teasing him and saying he doesn't have a good coach so I'm sure he'll come out wanting to prove a point that he's in the right place," Lewis said. "Hopefully he comes out with his hands on fire. I'm expecting the worst.

"Actually, I'm expecting the best Travis Browne when we step into that cage and that's what he's going to get out of me."

Lewis faces Browne in the main event at UFC Fight Night from Halifax with the main card starting at 9 p.m. ET on FS1 this Sunday night. 


---
---