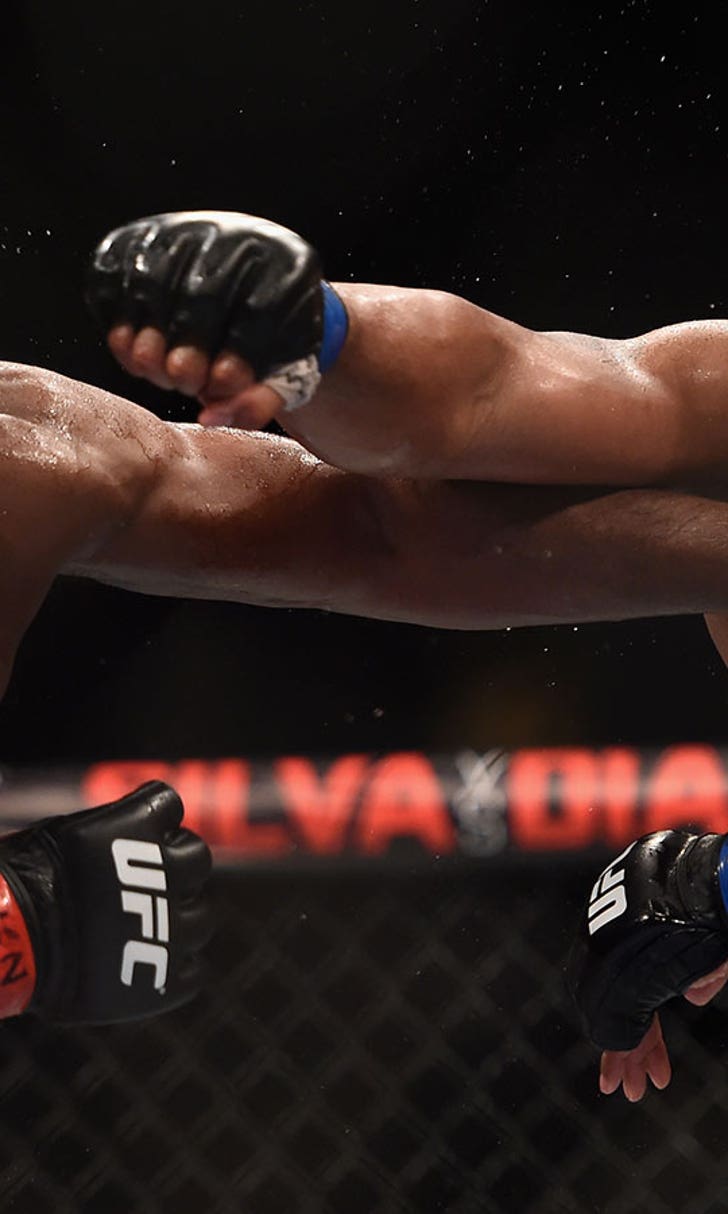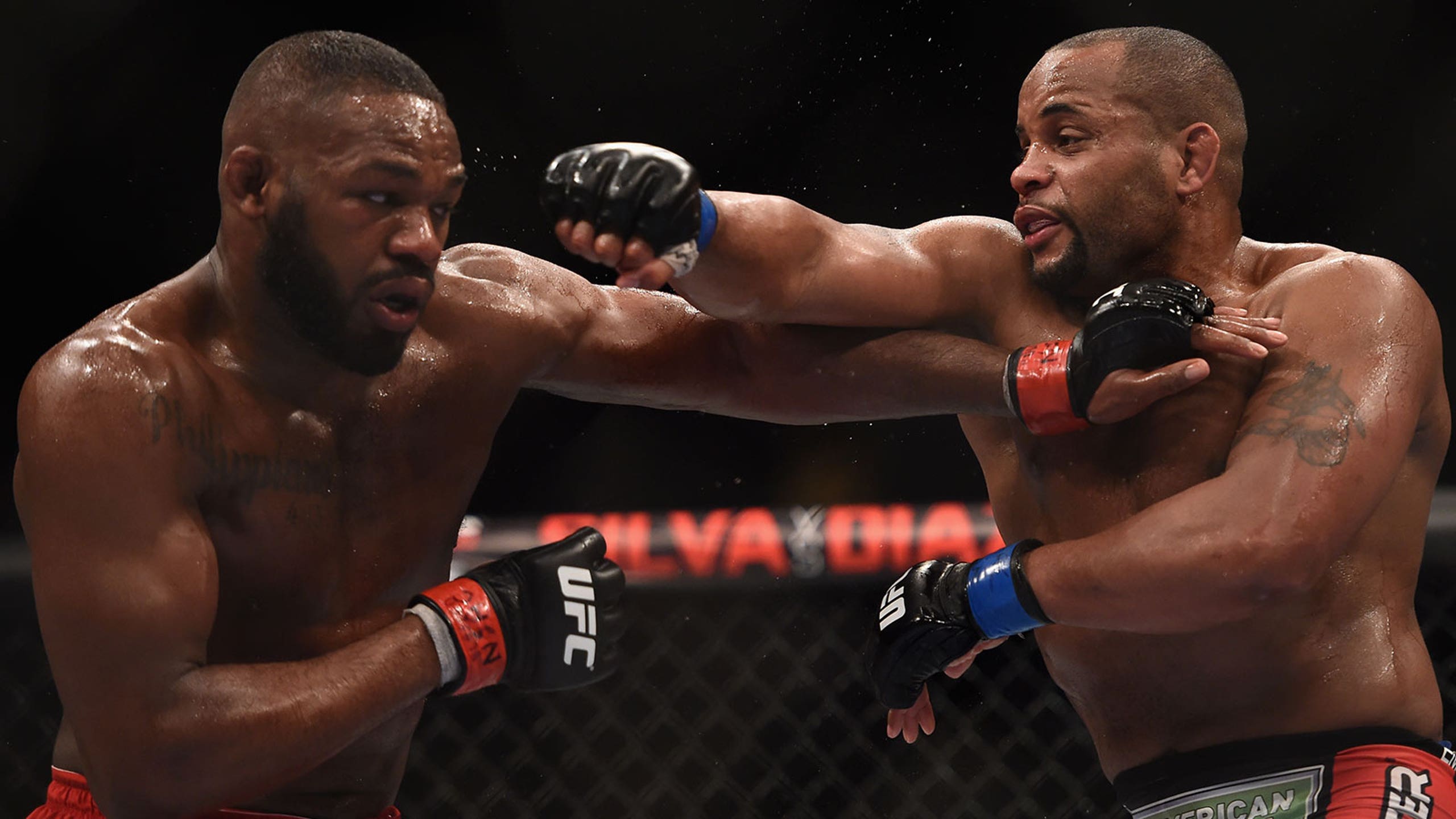 Daniel Cormier vs. Jon Jones 2 announcement expected 'within the next couple of days'
BY Damon Martin • January 31, 2016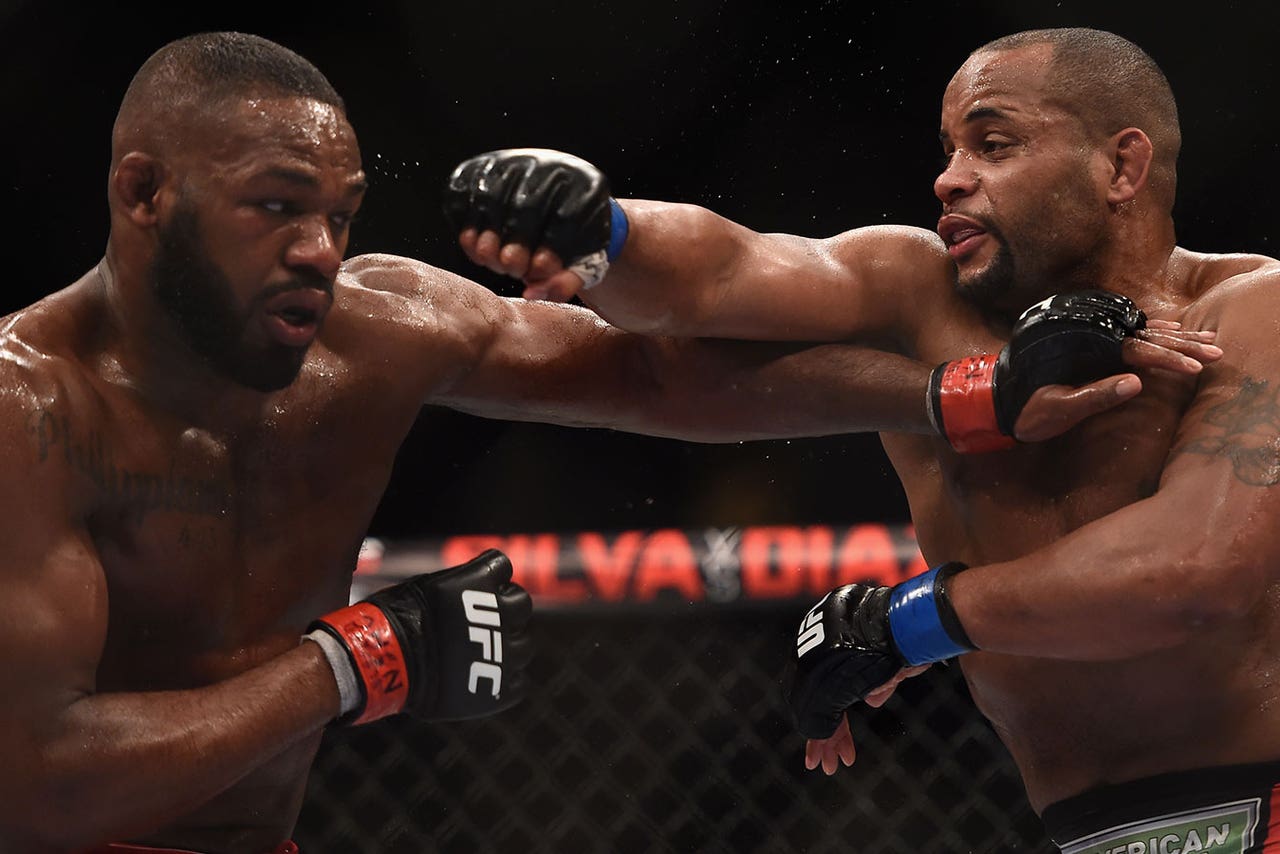 It appears the long-awaited rematch between UFC light heavyweight champion Daniel Cormier and Jon Jones finally is set, with an announcement coming in the next few days.
Dave Sholler, UFC vice president of public relations and athlete marketing, made the announcement Saturday following FOX UFC Fight Night: Johnson vs. Bader in New Jersey.
"We expect to have an announcement within the next couple of days," Sholler said about Cormier vs. Jones 2. "Things are shaking out and I think that you guys will be pleased with the outcome."
The rematch will see Jones as the contender after he was stripped of the title last April following an arrest and eventual conviction on hit-and-run charges from an auto accident in New Mexico. Cormier, who fell to Jones by unanimous decision in January at UFC 182, went on to win the belt in his absence, beating Anthony Johnson.
Now, Cormier and Jones are poised to face each other again with the role of champion and challenger reversed.
Originally the rematch was expected to take place on April 23 as part of a planned card for Madison Square Garden in New York. But when a judge denied the UFC an injunction that would have allowed them to put on their first show in New York, where MMA is currently banned, the promotion had to shift course.
There also will be another pay-per-view added to the calendar between now and July because UFC 196, which was originally scheduled for next weekend, was converted to a UFC Fight Night event that will now air on FS1. UFC 196 moved to March 5 for the upcoming card headlined by lightweight champion Rafael dos Anjos against featherweight champion Conor McGregor.
Normally the shift of events would just move numbers around to different dates, but the organization has big plans for UFC 200 scheduled on July 9 in Las Vegas at the new T-Mobile Arena — so in other words, four more pay-per-views still need to take place between now and then for that scenario to play out.
The rematch between Cormier and Jones undoubtedly will headline one of those four cards, or even land at UFC 200. It sounds like the world will know the answer within the next few days. 
---
---