Ultimate Fighting Championship
Ultimate Fighting Championship
Daniel Cormier responds to claims that he's got an inflated ego since winning the title
Published
Jun. 17, 2015 5:37 p.m. ET

When Daniel Cormier wrapped up a rear naked choke and forced Anthony 'Rumble' Johnson to tap out at UFC 187 to become the new light heavyweight champion, it was like a dream come true for the 36-year-old fighter from Louisiana.
Cormier has long sought becoming a champion during his athletic career, but came up short on several occasions. He wrestled in the same weight class as Cael Sanderson -- arguably one of the most dominant wrestlers in history -- so he never captured an NCAA championship.  He fell short in one Olympic bid and then a weight-cutting disaster forced Cormier to miss his second chance to win gold all together.
Just when it looked like he would go his entire career without a championship to cap off a pretty incredible athletic career, Cormier won the UFC title in May, and while he tried to play it off as just another moment, there was no denying just how special it was for him.
"It was a fairytale," Cormier told FOX Sports. "You were the very first person to interview me for my MMA career and just to think back to that day when I was just starting, still living in Stillwater, Oklahoma, not even sure about moving to California talking to you to now, I could have never imagined five and a half years ago this day would come.
"Not only winning the belt, but fighting for the belt multiple times. Being at the place I am right now with MMA in terms of stature with the FOX job and main eventing two UFC events in Las Vegas, back-to-back.  It's not even the belt that makes it all surreal.  It's my whole career is just surreal."
Following the win, Cormier was smiling ear to ear as he latched onto the UFC title like a security blanket that he was never letting go. At one point during the press conference, Cormier said that from now on he hoped people would refer to him as 'champ' instead of Daniel or DC.
And of course Cormier was completely joking, but in the days after the fight some fans on Twitter and other outlets wondered if the title was already going to the new champion's head? Was he suddenly changing into an egotistical braggart? Top 10 light heavyweight contender Ryan Bader even called Cormier 'the most arrogant champion' on the UFC roster following his win over Johnson in May.
"I can say 100-percent -- I was kidding," Cormier said when responding to those claims. "If anyone believes that was serious or that was real, it's just them actually not wanting to like me.  Who would say that? Call me 'Champ' Cormier, I'm kidding. I was joking. The problem is I see a lot of people in there (at the press conference), I see you, I see people on press row I talk to all the time so you can joke around with these people. I see Kevin Iole and the guys who have been interviewing for years and I can joke with all of you guys.  It got a laugh, nobody in the press conference said 'oh DC's getting an ego'.
"The other day Kenny Florian said 'you just want to be treated like everyone else right DC?' because he's setting me up for something good on TV. So I said 'Kenny, you know what, I put my pants on one leg at a time just like you and everyone else but when I'm done I strap on a shiny gold belt' but it's just fun!"
Chances are when Cormier starts the media rounds ahead of his next fight with Alexander Gustafsson he'll probably say some of the same sort of things, but he wants to make it clear that it's always in jest.
He's been close to the top before and had his hopes dashed within inches of becoming a champion, so he certainly appreciates the position he's in, but Cormier promises he'll never suddenly get an inflated ego or carry himself in a different manner.
Cormier knows all too well that climbing to the top also means the longest and hardest fall back to the bottom, so he has no plans to change his attitude after going from contender to champion.
"I'm never going to change. I'm always tongue-in-cheek, I'm always having fun," Cormier said.
"We are lucky. I'm not going to sit here and be wound tight. I'm not going to let this championship change me. I'm the same guy. I always will be the same guy."
---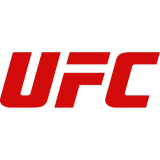 Get more from Ultimate Fighting Championship
Follow your favorites to get information about games, news and more
---