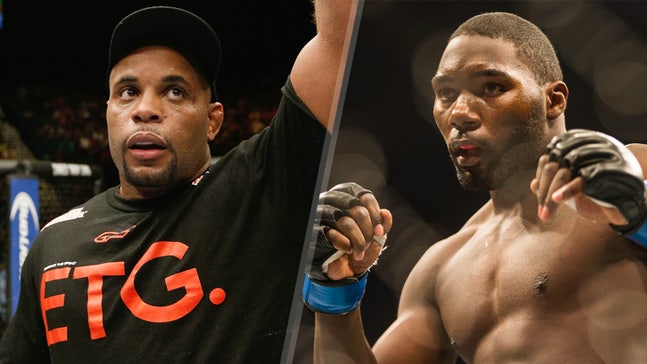 Daniel Cormier and Anthony Johnson agree they are fighting for the real title at UFC 187
Published
May. 3, 2015 8:19 p.m. ET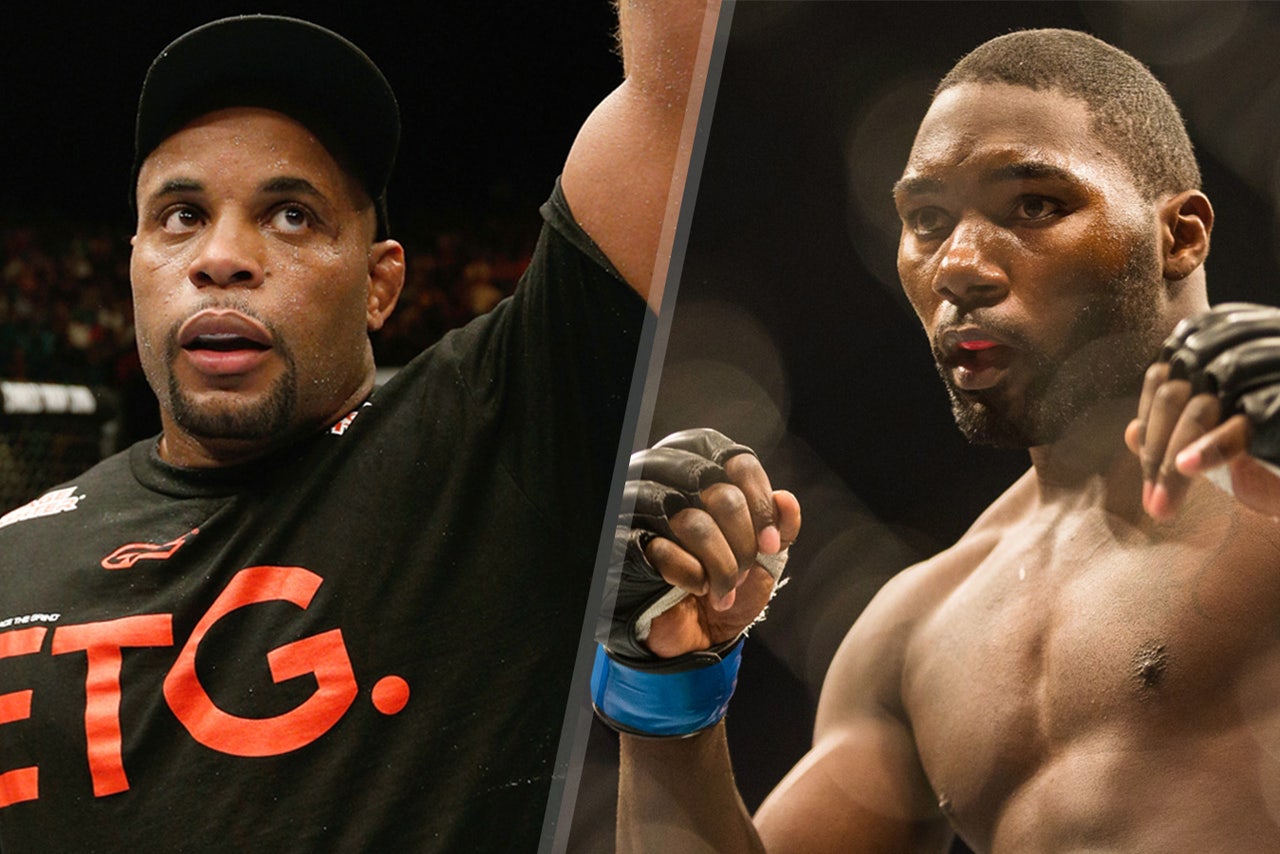 The fallout of Jon Jones' recent arrest for an alleged hit-and-run that resulted in his suspension and the stripping of his UFC light heavyweight title trickled down to affect several other fighters, most notably Anthony Johnson and Daniel Cormier.
Jones was expected to face Johnson in the main event of UFC 187 in just a few weeks in Las Vegas, but his indefinite suspension pulled him from the fight.
The UFC opted to strip him of the title he defended on eight occasions, and since Jones is expected to be out for an extended period, the promotion decided to put the belt back up for grabs in a bout between Johnson and Cormier.
The fight will determine a new UFC light heavyweight champion, and the UFC already announced that this will not be an interim title or that Jones would automatically get a shot at the belt if he returns. Johnson and Cormier are battling for the one and only title at 205 pounds, and both men agree there's nothing tainted about competing for this belt just because Jones never technically lost it in a fight.
 "I feel like it's the real title," Cormier told FOX Sports. "I mean, neither Anthony nor I did anything to make him get stripped of his belt. This was Jon's doing and no one else's.  Being a champion takes more than skills inside of the Octagon. You've got to be able to carry yourself in a certain manner and represent this sport in the best light."
Johnson agrees with his next opponent because he was preparing to win the UFC light heavyweight title when he was facing Jones and now he's just fighting someone new. The stakes didn't change.
"I still feel like it's my time, I still feel like it's a normal title fight," Johnson said. "That's it. It really didn't matter who I was going to fight. I was fighting for a title, and I was going to be ready."
"At the end of the day, (Jones' situation) could have affected everybody, and it did affect everybody in some type of way. I'm just glad the situation is over and I'm relieved I'm still fighting."
Cormier only needs to look at the marquee for the UFC 187 fight card to know he's competing for the real belt.
He said if the UFC were approaching this as an interim title fight or some kind of placeholder match until Jones returns, the main event would switch to the middleweight title fight between Chris Weidman and Vitor Belfort. But that's not the case, so when he faces Johnson next weekend the winner will be the real, undisputed light heavyweight champion of the world.
"Anthony just prepared for the fight like he was going to. I'm just a guy who got an opportunity based on my body of work. I get the chance to do it again. There's no interim title," Cormier said. "... The UFC said this is for our belt. That's why you see Daniel Cormier vs. Anthony Johnson as the main event on this fight card. ..."
"It's a real belt. It's as real as it gets."
The UFC suspended Jones indefinitely, and even president Dana White couldn't speculate on the timeline for the former champion to return to the Octagon or if he would definitely come back at all.
Jones still has to face potential felony charges for accusations that he ran a red light and smashed into two cars in Albuquerque, N.M., leaving a pregnant woman with a fractured arm and wrist, before fleeing the scene. Jones is out on $2,500 bond, but if the district attorney and the grand jury in New Mexico choose to indict him, he could be looking at a rather lengthy legal battle in his future.
The maximum penalty for a felony case of leaving the scene of an accident is three years in prison.
Jones' shadow will still loom large on the title fight at UFC 187, but Johnson and Cormier are ready to crown a new champion to help the division move on in his absence.
Cormier does hope, however, if he walks out of UFC 187 with the title that he will one day face Jones in the Octagon once more, but as of now there are no guarantees the 27-year-old New York native will ever fight again.
"As a competitor, you want to beat the guy that's considered the best of all time," Cormier said about Jones. "I would move on with my career and just with the hope at some point he came back and was as good as he was when he left. You don't want him to come back and he's not the same guy. You want him to come back so you can get some kind of redemption against him."
---
---