Dana White: 'No way in hell' Conor McGregor and Floyd Mayweather actually fight
May 12, 2016

Conor McGregor and Floyd Mayweather have perpetuated the rumor that they would be fighting each other ever since a story was published teasing a forthcoming announcement about the super fight pitting boxer against mixed martial artist.
No one really bought that the fight was actually going to happen, however, mostly due to McGregor's exclusive contract with the UFC.
Unless the UFC signed off on McGregor fighting Mayweather, there's no way the fight could actually take place.
On Wednesday, UFC president Dana White joked that if boxing champ Mayweather really wanted to fight McGregor that he should call him. Though White appeared on "UFC Tonight" on Wednesday and apparently put the final nail in the coffin about any potential McGregor-Mayweather mega fight.
"There's no reality there either," White said about the fight. "Listen, if you look at Floyd Mayweather and Manny Pacquaio, (they) were in the same sport and they couldn't make that fight. You think you're going to make Floyd and Conor?
"There's no way in hell."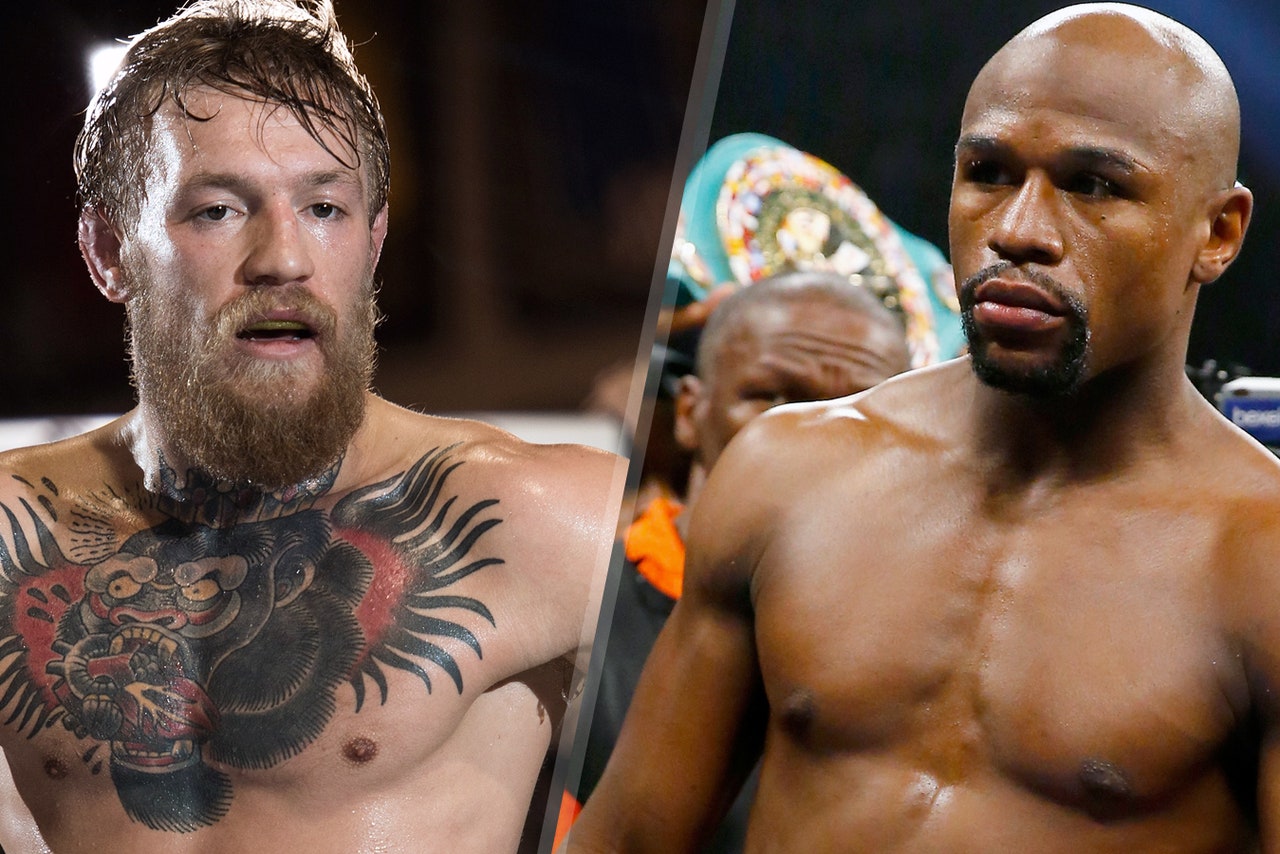 The more likely scenario is that McGregor books his next fight in the UFC against Nate Diaz later this summer.
McGregor is expected to hash out the details about his return to action in a meeting with White next week. The Irishman was removed from UFC 200 following his refusal to promote the card and film a commercial in Las Vegas.
White says he plans to put any ill feelings behind them with this meeting, and then get back to business scheduling McGregor's next fight. The rumor is that he could return as early as UFC 202 in August.
As for Mayweather, he has hinted that he may return for another fight after retiring from boxing last year.
The pound-for-pound king currently sits at 49-0 in his career, but just recently his team filed trademarks for both "TMT 50" (The Money Team 50) and "TBE 50" (The Best Ever 50). If Mayweather returns and wins, his 50-0 record would trump Rocky Marciano, who also retired with a perfect 49-0 record in his career. 
---
---