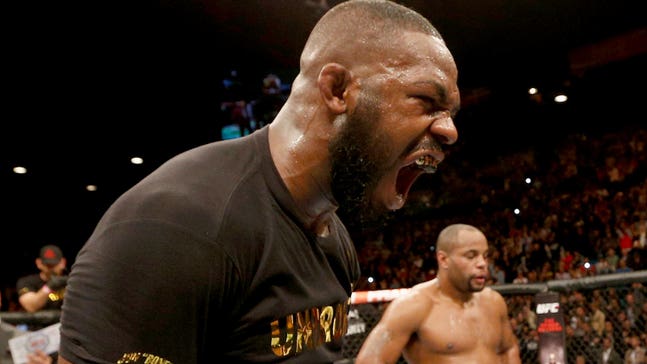 Dana White: New Jon Jones is 'scary' now that he's taking things seriously
Published
Mar. 21, 2016 3:59 p.m. ET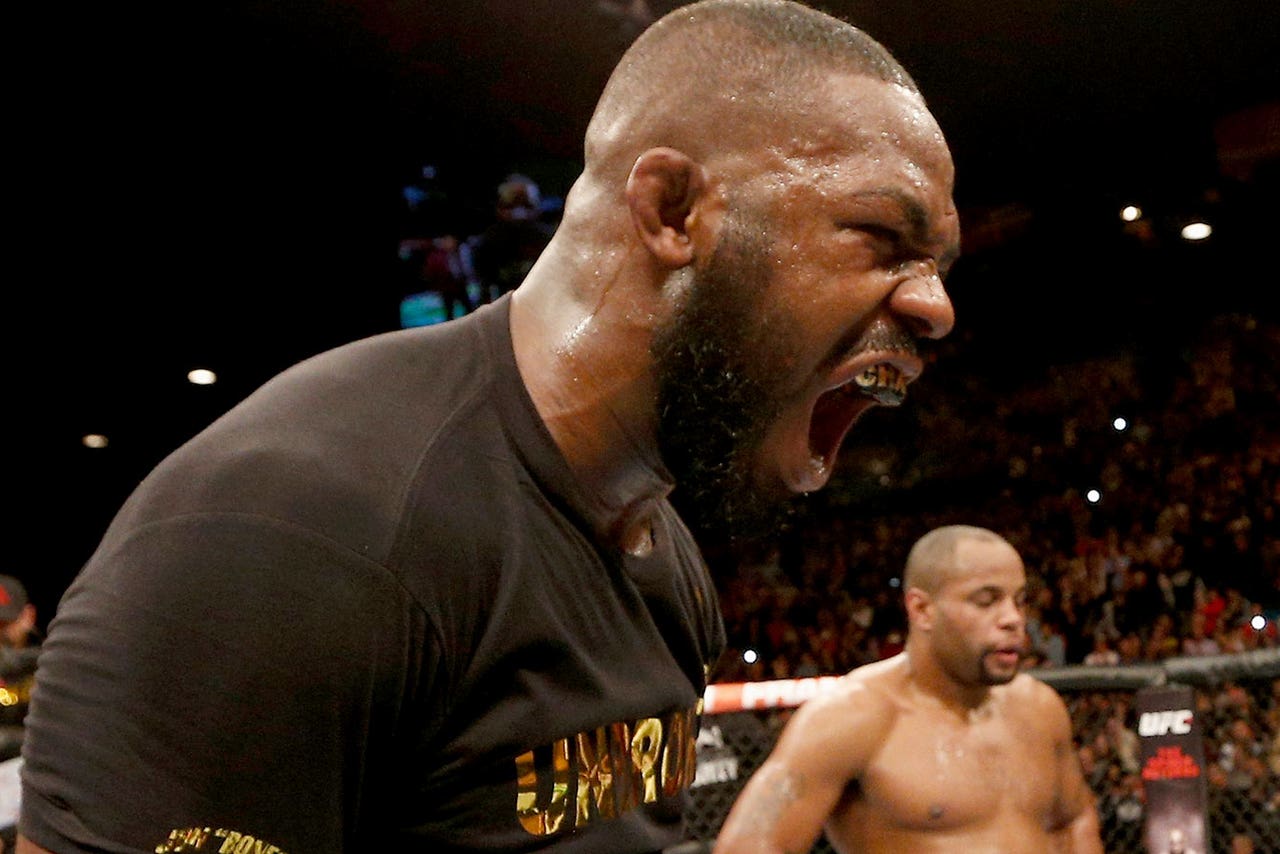 Following a suspension and being stripped of his light heavyweight title, Jon Jones will return at UFC 197 in an attempt to reclaim the belt he never lost as he takes on longtime rival Daniel Cormier in the main event.
Jones had to go through a legal battle that lasted the better part of six months after a hit-and-run accident in New Mexico put him on the shelf with an indefinite suspension. He was eventually sentenced to 18 months probation, but the UFC reinstated Jones and now he's finally ready for his return to action.
Since last fighting in January 2015, Jones has committed himself to training and getting in the best possible shape for his next fight while also becoming completely clean and sober for the past five months.
UFC president Dana White has been paying close attention to the amount of work Jones has been doing to not only resurrect his career but his public image.
Now that he's focused on fighting, White says Jones may be even better than before and that should be frightening to any potential opponent.  
"What's fascinating about Jon Jones right now is if you look at what this guy was doing in the past and how hardcore he's training now -- it's almost scary," White said on UFC.com. "The guy who's never taken it serious is literally taking it serious now. What's the new Jon Jones going to be like now?
"He is in his prime right now -- his physical fighting prime. He's never been more serious than he is right now. It's a scary combination."
Jones has been vocal about his dedication to the sport after his last brush with law enforcement nearly cost him his career.
Since that time, Jones not only cleaned up his act outside the Octagon but he's also been putting in a ton of extra work in the gym.
Jones added a lot of bulk to his physique and claims he's in the best shape of his life as he prepares to face Cormier a second time on April 23.
As for the current light heavyweight champion, Cormier defeated two very tough challengers during Jones' absence to climb to the top of the division.
With wins over Alexander Gustafsson and Anthony Johnson, Cormier not only became champion while Jones was suspended but he put himself in the position to earn a rematch with his most hated rival.
If Cormier can conquer Jones at UFC 197, White believes that will be a defining moment for his career as well as one of the biggest moments in MMA history.
"If DC came out and beat this Jon Jones it would just be unbelievable," White said. "The thing is with a guy like Cormier, he's been working so hard for so long and he's such a good guy and such a talent. Not just in fighting and wrestling, but he's an unbelievable on-air talent, too.
"A win over Jon Jones would be the biggest thing that's ever happened to him."
---
---