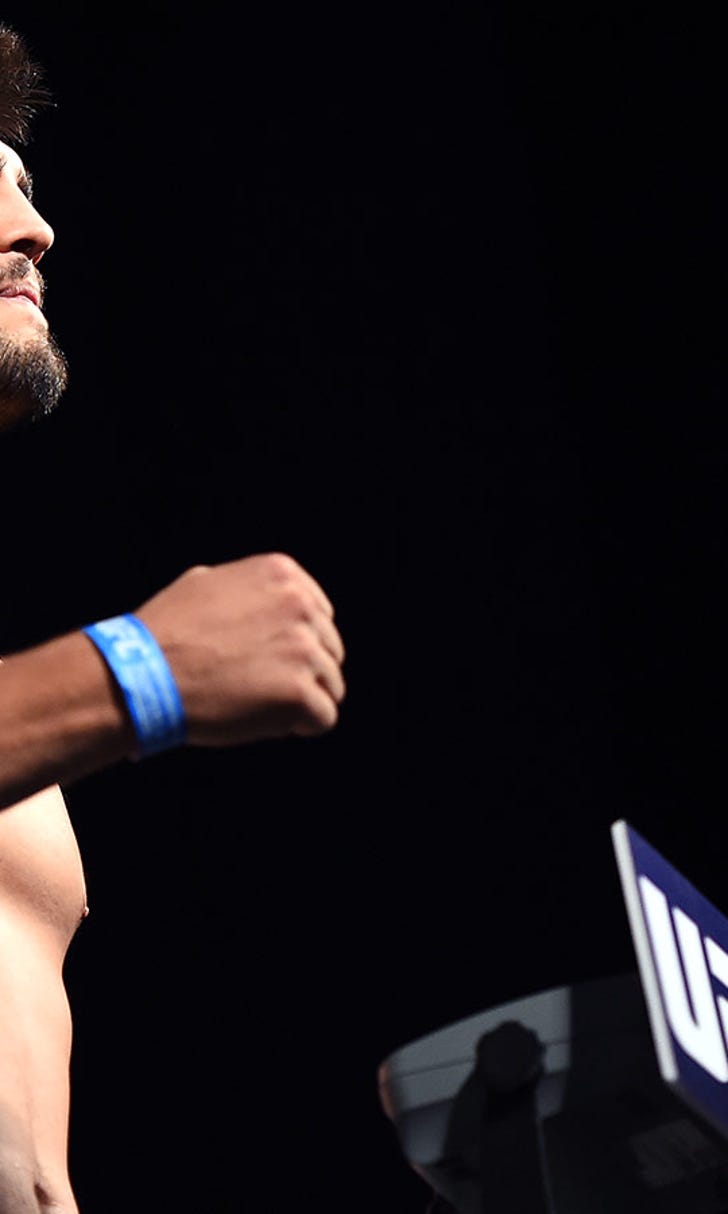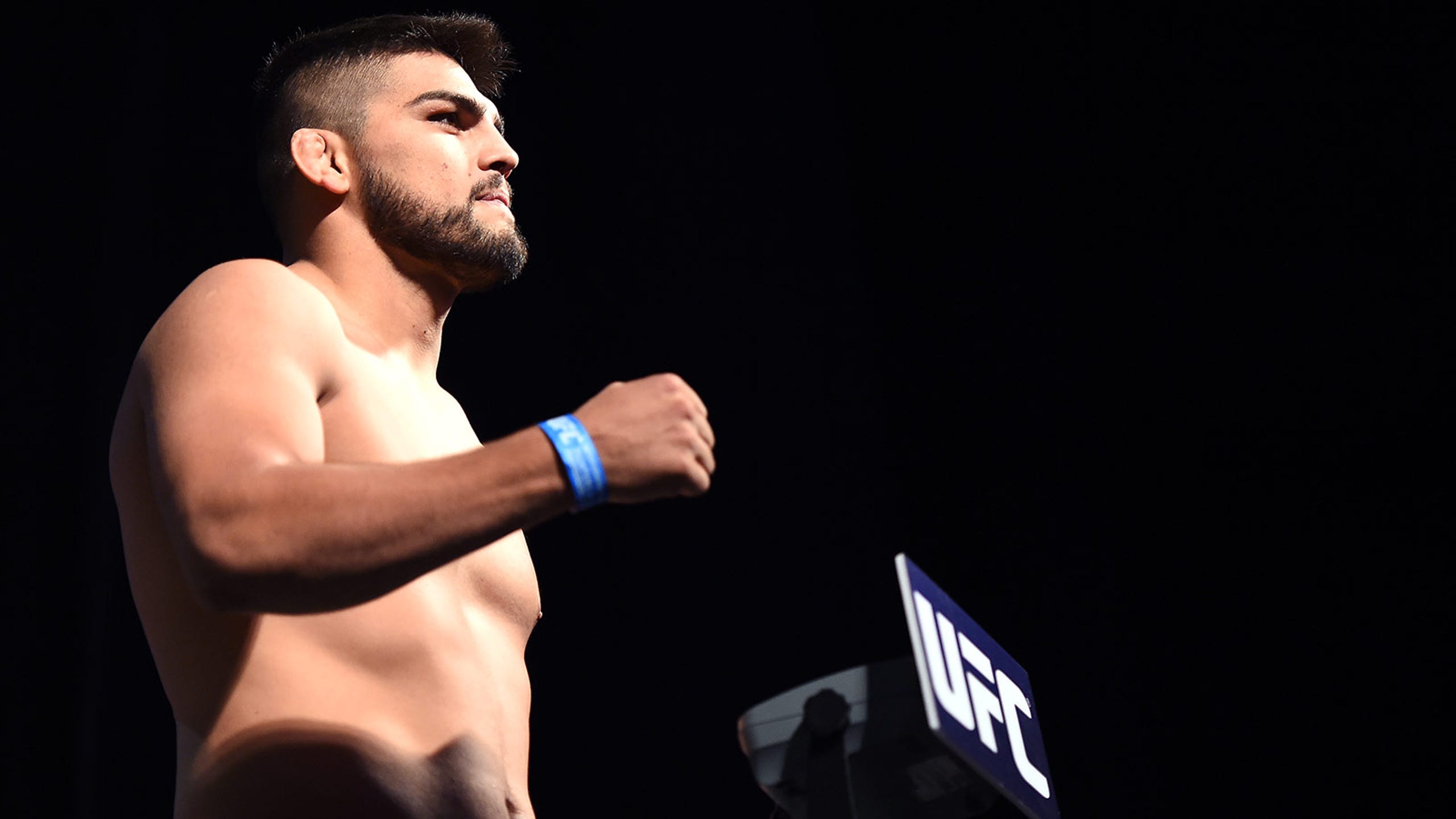 Dana White: Kelvin Gastelum cutting to 170 is dangerous, not sold on the idea
BY Damon Martin • June 15, 2015
Following a disastrous weight cut for his fight against Tyron Woodley earlier this year, former "Ultimate Fighter" winner Kelvin Gastelum was required to go up to middleweight for his next fight at UFC 188 and he looked better than ever as he smashed former title contender Nate Marquardt into submission after just two rounds.
Gastelum looked healthy and vibrant before, during and after stepping on the scale on Friday, which was a far cry from the depleted and drained version who tried desperately to make 170 pounds back in January.
Following Gastelum's win over Marquardt on Saturday, UFC president Dana White said he was very impressed by the performance, but a victory at middleweight doesn't convince him that the 23-year old fighter is any closer to making it back down to 170 pounds.
"I love this kid, he's such a great fighter. First of all he goes in with a kid like (Nate) Marquardt and stands right in the pocket with him and exchanges, his stand up looked great tonight, but I don't believe he can make 170," White said following the fights.
"I honestly don't believe he can make 170. He's done nothing to prove he can make 170 pounds. When he doesn't make 170 pounds, A) it's dangerous and B) it screws a lot of things up around here."
White thought Gastelum looked better than ever as he beat Marquardt to the punch in virtually every exchange and muscled around the veteran fighter throughout the two rounds they spent in the Octagon together.
Despite Gastelum saying that middleweight was just a bump in the road on his way back to 170 pounds, White isn't sold that he could or even should attempt to make the cut again, especially after a few miserable attempts resulted in lesser performances and possibly put his body in harm's way.
"He looked healthy, he didn't look like he was going to die at the weigh-ins and he fought great tonight. So if you're me or anyone who even remotely cares about the kid, where would you want him to fight? At 185," White said. "I get he wants to be at 170, but he's going to have to do something to get to 170 and just training or whatever he's been doing isn't cutting it."
White emphatically answered 'no' when asked if he would allow Gastelum to attempt a cut to welterweight for his next fight although he's rarely stopped fighters from choosing their weight classes in the past.
Gastelum says he learned from his past mistakes, but he had to agree with White that his latest win at middleweight certainly doesn't prove anything in regards to making the move back down to 170 pounds.
"Like he said, I haven't done anything to prove it, but actions speak louder than words," Gastelum said. "Now that he's said that I need to prove it, I'm going to prove it. That's fine."
When Gastelum left "The Ultimate Fighter," he hired famed nutritionist Mike Dolce to work with him on reaching 170 pounds. Dolce seemed to be the best possible influence on Gastelum making the cut to welterweight, but rising costs of paying for the nutritionist forced him to go at it alone for his last few fights.
Gastelum missed weight in two out of three recent bouts, which prompted the UFC to force him to go back up to 185 pounds for his fight on Saturday night.
White says if Gastelum really does want to make another run at welterweight he's going to have to fork over the cash for a nutritionist and prove that he can cut the weight without looking emaciated on the scales just 24 hours out from his fights.
"He's going to have to get serious and get a nutritionist. He did nothing to show in this fight here. He had to cut to make 85 and he came in right on the nose so I am the furthest from confident that he's able to make 170. No matter how much I like him or how much he says he can do it, I don't believe it," White said.
"He's proven he can make it, but he looks like he's about to die when he makes it. It's not healthy and it's not good for him and it's definitely not good for us."
---
---