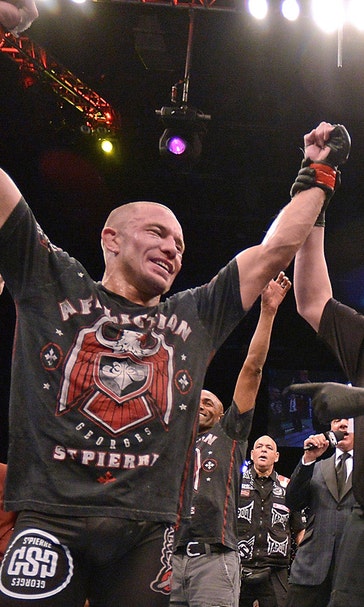 Dana White: Georges St-Pierre can have a title shot on day one if he returns
September 11, 2014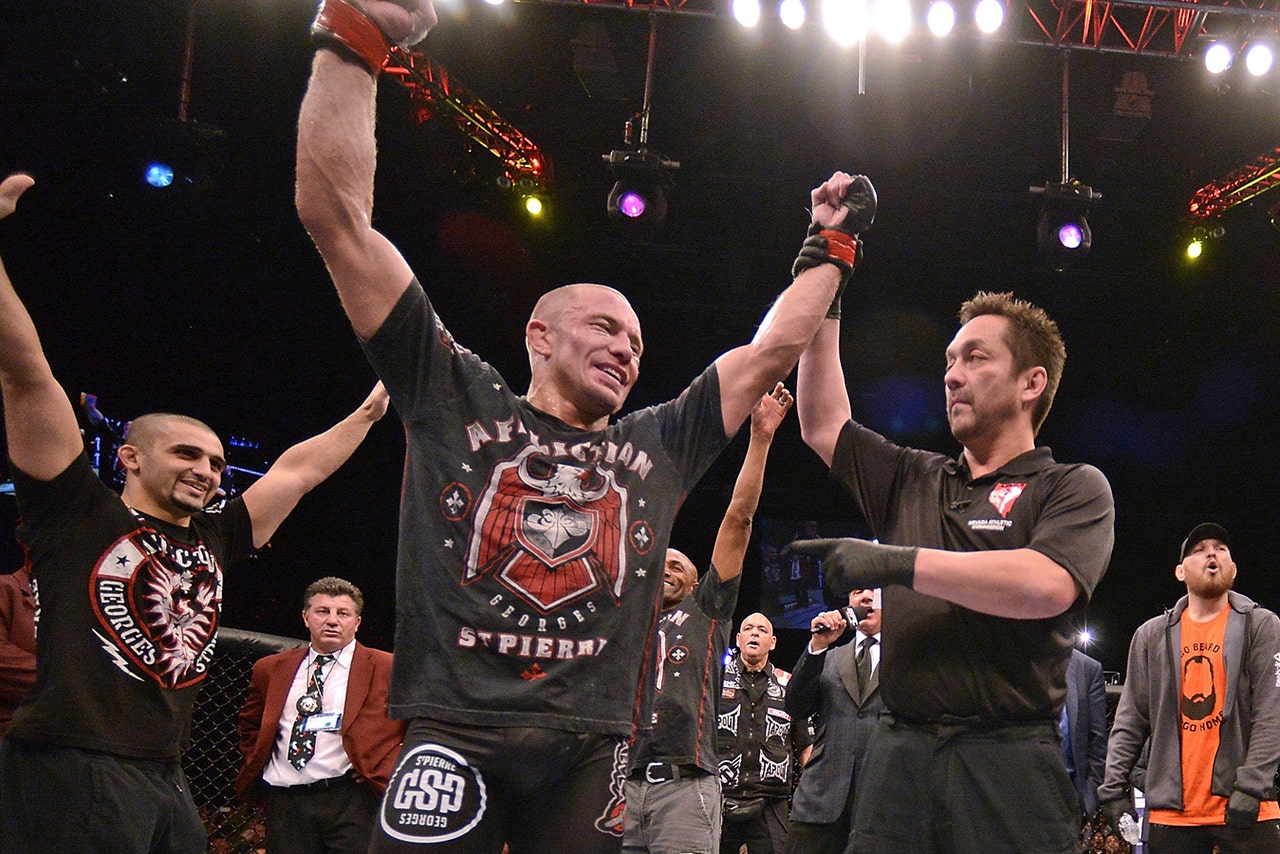 It's not very often that a UFC fighter has complete carte blanche to decide when they will return, how they will return and the fight they will receive upon returning.  Georges St-Pierre isn't just any fighter, however, and if the former welterweight champion opts to fight again in the UFC, he can pretty much have whatever he wants.
While St-Pierre hasn't personally commented on a comeback or when he'd even consider that possibility considering he had major knee surgery again several months ago, the idea has been tossed around by his coach and that's enough to land the former champion on White's radar again.
St-Pierre last fought at UFC 167 in 2013 when he beat Johny Hendricks to defend his welterweight title.  Following the fight, St-Pierre took an indefinite break from the sport while relinquishing his title with nothing definitive about when or if he'd ever come back.
"It would be tough to deny that GSP comes right back and doesn't fight for the title, you know what I mean?" White told UFC.com. "GSP can do whatever he wants. If he wants to come back and fight for the title, or if he wants a fight before that - he can do whatever he wants."
St-Pierre has stayed in the public spotlight since exiting the sport, but has never said one way or the other about whether or not he'd definitely return or has retired for good.
White believes it's a personal choice that St-Pierre will have to make on his own and there's nobody that can make that decision for him.
He walked away the best welterweight in the world when he left in 2013, but maybe the competitive spirit is enough that he'll want to fight again. 
"It's always a huge debate on a guy who's had a career like GSP – to go out on top and walk away with the belt," White said. "That's a personal decision that a fighter has to make. Being the competitor that GSP is, I can't see GSP doing it. But that's up to him."
Word is St-Pierre hopes to be able to get back into some light training as early as October following ACL surgery on his knee earlier this year.  Typical return time for an injury like his is about 10 months to a year so if St-Pierre opted to fight again it wouldn't be until well into 2015. 
---
---