Ultimate Fighting Championship
Ultimate Fighting Championship
Dana White fires back at Floyd Mayweather after he mocked Conor McGregor fight offer
Published
Jan. 15, 2017 9:55 a.m. ET

If Floyd Mayweather thinks $25 million to fight Conor McGregor is hilarious, UFC president Dana White isn't laughing.

Over the past couple of days, White and Mayweather have engaged in a back and forth war of words after the UFC president offered the former boxing champion and the current UFC lightweight champion $25 million each plus a split of pay-per-view profits to put on a boxing match between the two combat sports superstars.

Immediately after White made the offer on "The Herd" with Colin Cowherd, Mayweather responded by saying that the UFC president was an "(expletive) comedian" for low balling him with the $25 million purse.

White responded on Saturday when speaking to TMZ by pointing out that Mayweather's spending habits — including the Hublot LaFerrari watch he was flashing while laughing off the $25 million proposal — is a key reason why he shouldn't scoff at the fight offer.

White also fired back at Mayweather's continued claims that he's the bigger draw in the fight with McGregor, which is why he deserves the bigger share of the profits for the bout up front.

"First of all, Floyd thinks he's so much bigger than Conor — he's wrong. Floyd's gone undefeated for 20 years, I give him all the credit in the world for doing that. Conor's been around for three or four years. For him to think that he's a much bigger star than Conor isn't true. I'm not going to pay him way more money than I'm going to pay my guy," White said.




"We all know $25 million isn't peanuts and so does he. He's hanging his watch out the window, his watch is the problem. When you're wearing a watch that's $250,000, you're going to need $25 million real quick, pal. Hey Floyd, taxes are coming up too, buddy. The IRS is going to be all over you pal."




While Mayweather doesn't seem too concerned about how much money he has in the bank, he has continued to push for a showdown with McGregor while saying that it's the only fight he would come out of retirement to take.

Previously, Mayweather said he would offer McGregor $15 million guaranteed along with a split of pay-per-view profits, but White says that was all just lip service because he's never spoken to the boxer about the potential matchup.

Because McGregor is under exclusive contract to the UFC, White would have to get involved in the negotiations to make the fight a reality so he's giving Mayweather another chance to accept the proposed bout.

"Floyd said that he made an offer. He never made an offer. It's not true. I made an offer," White said. "So if you're serious, there's a real offer. Where do we go from here, Floyd?"

It's clear both Mayweather and McGregor are serious about making the fight happen, but whether or not it ever actually takes place is an entirely different discussion.


---
---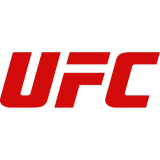 Get more from Ultimate Fighting Championship
Follow your favorites to get information about games, news and more
---