Ultimate Fighting Championship
Ultimate Fighting Championship
Dana White believes a 50-50 split for McGregor vs. Mayweather is 'pretty fair'
Published
May. 31, 2017 7:30 p.m. ET

It's tough for UFC president Dana White to go anywhere these days without answering a few questions about the proposed super fight between Conor McGregor and Floyd Mayweather.

Just recently, White finished negotiations with McGregor for the split he will share with the UFC to get permission to fight Mayweather as well as involving the promotion in the fight itself.

Now it's up to White to come to an agreement with Mayweather, who has said from the start that he believes he should receive a bigger share of the profits if he faces off with McGregor inside the boxing ring.

According to White, who spoke with reporters during an appearance at CitiField in New York on Wednesday (via MMAFighting), he actually feels an even split down the middle would be fair to McGregor and Mayweather.




"Floyd can think whatever, but the machine that the UFC has and Conor McGregor alone is a machine by himself. I think that 50-50 is pretty fair," White said.




Of course, Mayweather will likely argue with that number considering he received a 60-percent split with Manny Pacquiao ahead of their historic, record-breaking fight in 2015 with more than 4.4 million pay-per-views sold.

White argues that McGregor is a much bigger star, especially when it comes to the revenue that will be generated internationally where the UFC reaches numerous countries around the world.




"I think this thing does, conservatively, between two and a half and four million buys," White said. "Other people think more.

"And this thing will kill it, globally. Conor McGregor and the UFC are huge in Brazil, huge in Australia, massive in the UK and other parts of Europe."

White has said for several weeks that he truly believes both sides will be able to come to an agreement, and he's hopeful on reaching a deal with Mayweather's team in the near future.

"I'm very bullish on this fight. I think it happens. These guys are gonna have to come up with something way out of left field for this fight not to happen," White said

"We're ready to go and I think what we're looking at in the deal is as fair as fair can be. You've got to understand, Floyd and [Al] Haymon and that group are used to dealing with the scummiest human beings on the planet Earth. I think it's a little refreshing working with us. And I'm not just being arrogant. They've said that to us. I can see it getting done."

White's parting shot about Mayweather's past dealings most likely refers to boxing promoter Bob Arum, who represented Pacquiao in his negotiations for that match. White has a long-standing grudge against Arum, who he called "a piece of [expletive]" in April while discussing the negotiations for McGregor vs. Mayweather.


---
---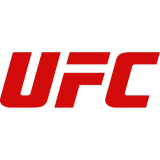 Get more from Ultimate Fighting Championship
Follow your favorites to get information about games, news and more
---