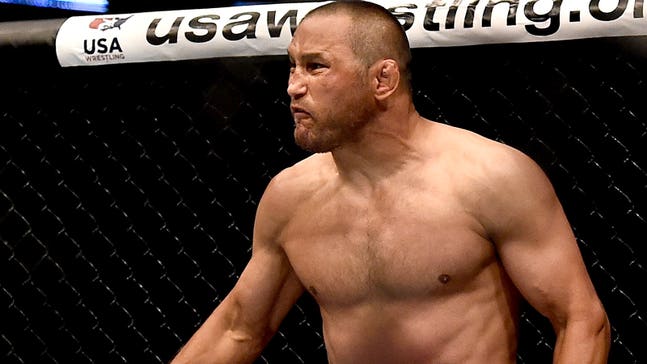 Dan Henderson doesn't ask for much but he requested to fight Vitor Belfort
Published
Oct. 29, 2015 12:45 p.m. ET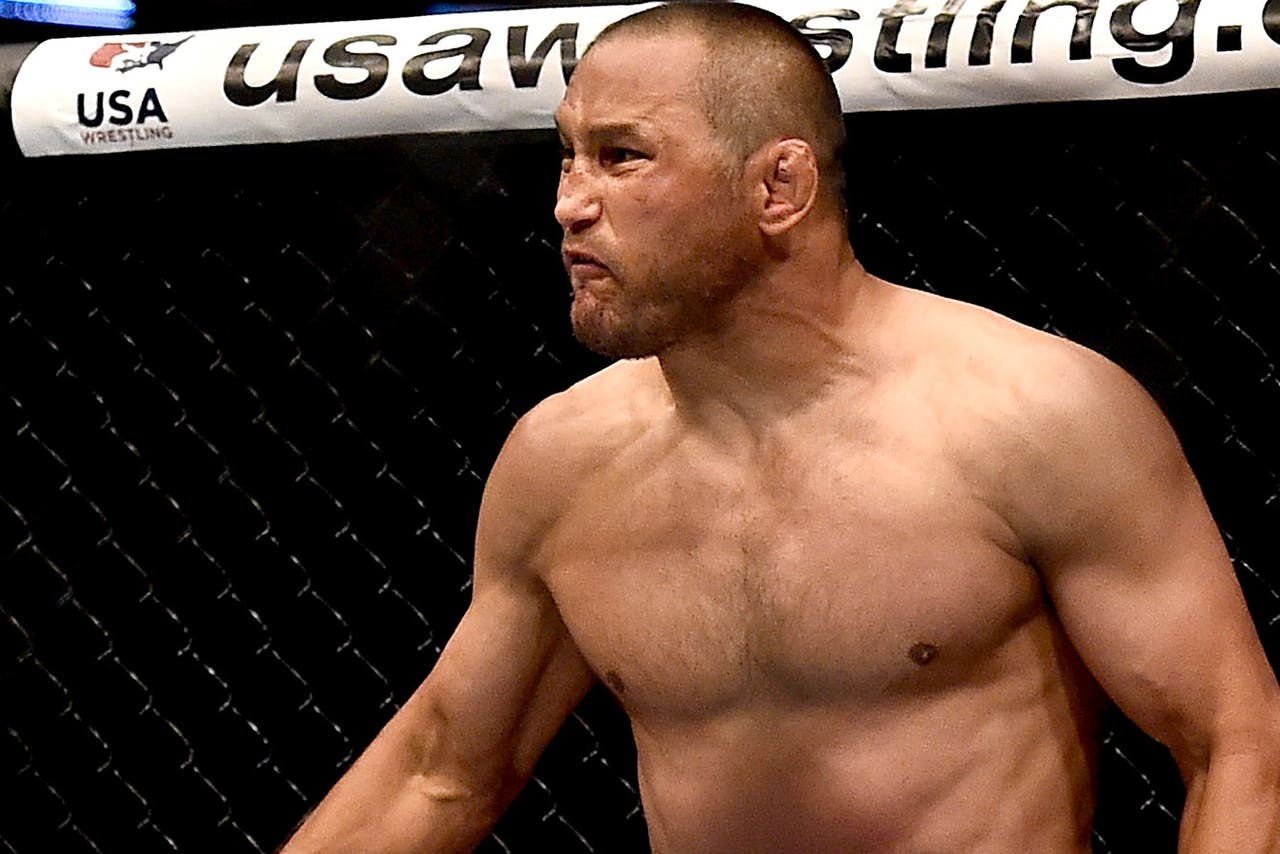 Throughout his storied career, Dan Henderson has fought the best of the best and never complained about the fights he's been handed whether competing in the UFC, PRIDE Fighting Championships or Strikeforce.
Henderson has always been a company man, willing to step up when others wouldn't, taking fights with legends like Fedor Emelianenko or facing a murderer's row of talent from heavyweight down to middleweight.
Following his win over Tim Boetsch in June, Henderson made a rare request regarding his next fight with the UFC -- he wanted a chance to avenge his previous loss to Vitor Belfort.
"Actually, and I never do, but this is a fight I had asked for," Henderson revealed when speaking to FOX Sports. "I told Dana [White] and Lorenzo [Fertitta] it's what I wanted to do. I wanted to fight in the States. The whole USADA [United States Anti-Doping Agency] was just starting and I wasn't quite sure about it and I wanted to fight him in the States. But they gave me the fight and said it had to be in Brazil so here we go."
Henderson's reservation about fighting Belfort in Brazil stems from the veteran's long-standing history regarding performance-enhancing drugs.
Belfort was suspended for steroids in 2006 and also tested positive for elevated levels of testosterone in 2014. There was also a report that Belfort tested positive for elevated testosterone ahead of his fight with Jon Jones in 2012 as well, although he was still allowed to compete.
Henderson was a user of testosterone replacement therapy (TRT) as well when the treatment was still allowed by athletic commissions, but unlike Belfort, there was never a trail of misgivings about his use of the product. When TRT was banned, Henderson discontinued his use and moved on with his life.
He's going to trust the new drug testing program instituted by the UFC earlier this year will keep Belfort in the same system of checks and balances as well.
"I can only hope and put my faith in USADA," Henderson said. "Coming from the Olympic teams and competing in the Olympics, I'm very familiar with USADA and WADA (World Anti-Doping Agency) and hopefully they can keep the same standards in MMA. We'll see."
Belfort had an undeniable physical transformation between his last win over Henderson and his title fight against Chris Weidman this past summer.
During a three-fight win streak while Belfort was still allowed to use TRT, he flattened Henderson, Luke Rockhold and Michael Bisping in a string of vicious knockouts. He wasn't able to do the same to Weidman this past July but whether he's on an illegal substance or not, Henderson says the Brazilian is always going to be dangerous during the opening few minutes of a fight.
"Vitor's always dangerous in the first round and the first half of that first round, he's very dangerous. He's always had pretty heavy hands. He caught me in the first round when I fought him last. I just need to make sure I'm very careful, especially in that first round and make sure I'm fighting my fight," Henderson said. "I kind of got impatient and got caught last time. Definitely not planning on making any mistakes this fight."
As much as Henderson wants to avenge his previous loss and settle the trilogy of fights with Belfort after first facing and defeating him back in 2006, the 45-year-old middleweight just wants to stick to his game plan, and he believes that's enough to get the job done.
It's not scientific by any means, but it's a strategy that's served Henderson well for the past 18 years he's been a professional fighter.
"I'm going to pick my shots and punch him pretty hard in the face," Henderson said. "I just plan on getting in his face and staying there."
Henderson faces Belfort in the five-round main event for FS1 UFC Fight Night from Brazil on Saturday night, Nov. 7 airing live on FS1. 
---
---