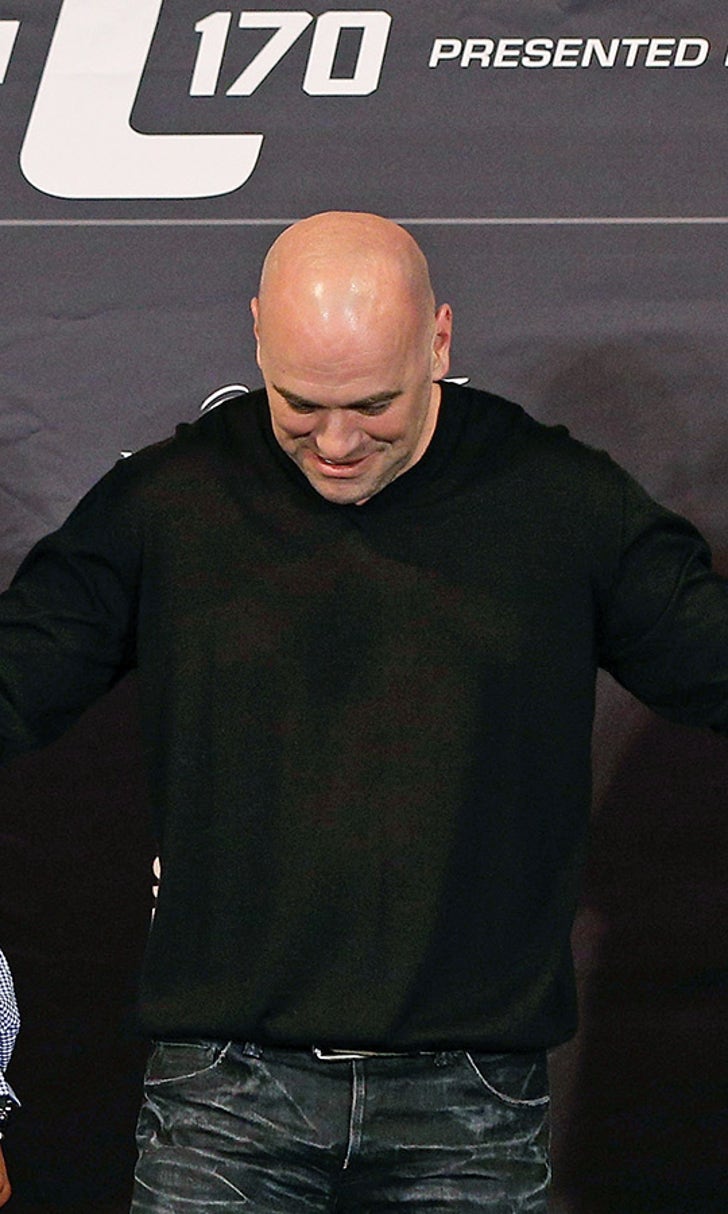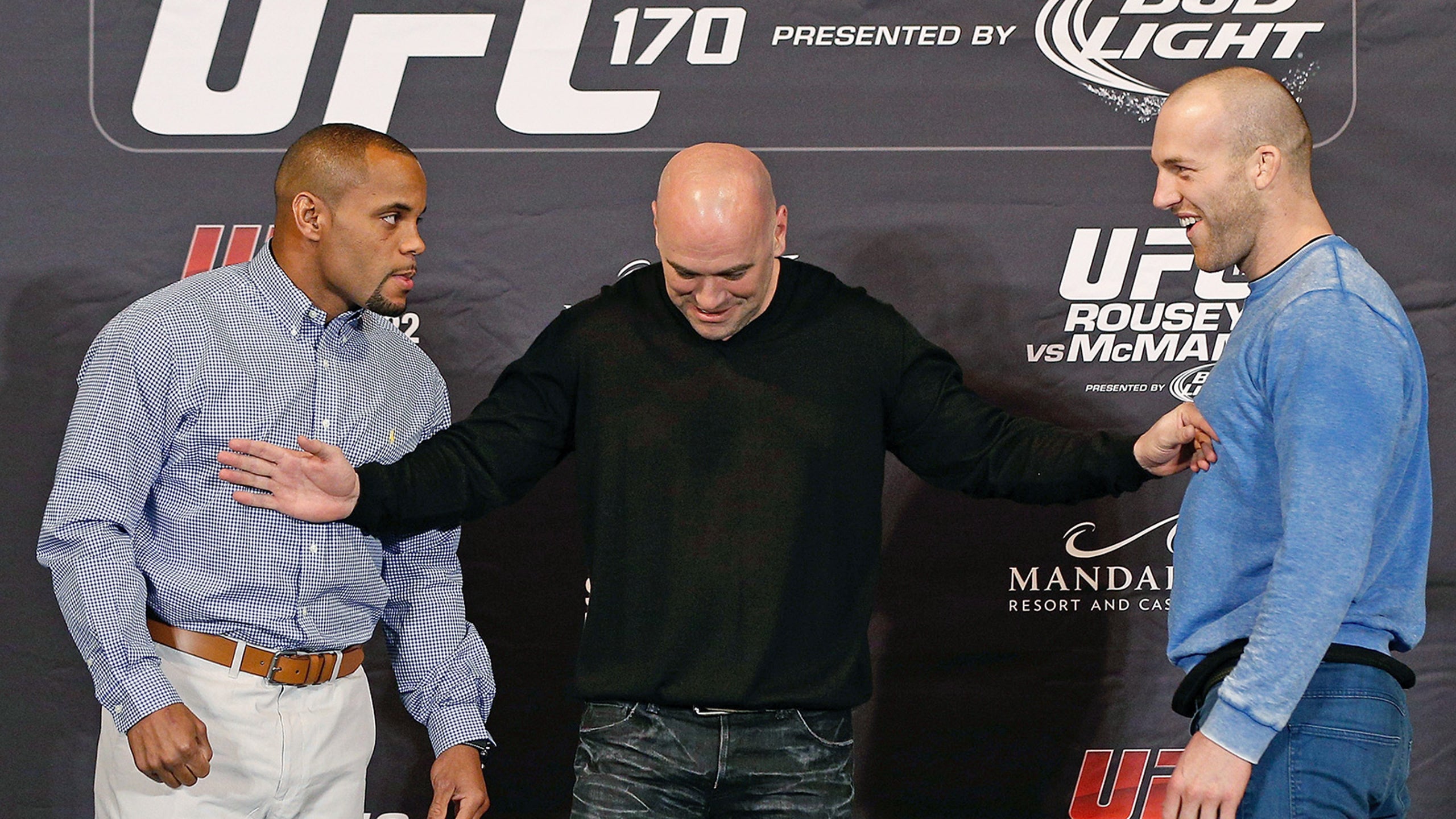 Cormier, Cummins get physical; White addresses Melendez's Bellator offer
BY foxsports • February 20, 2014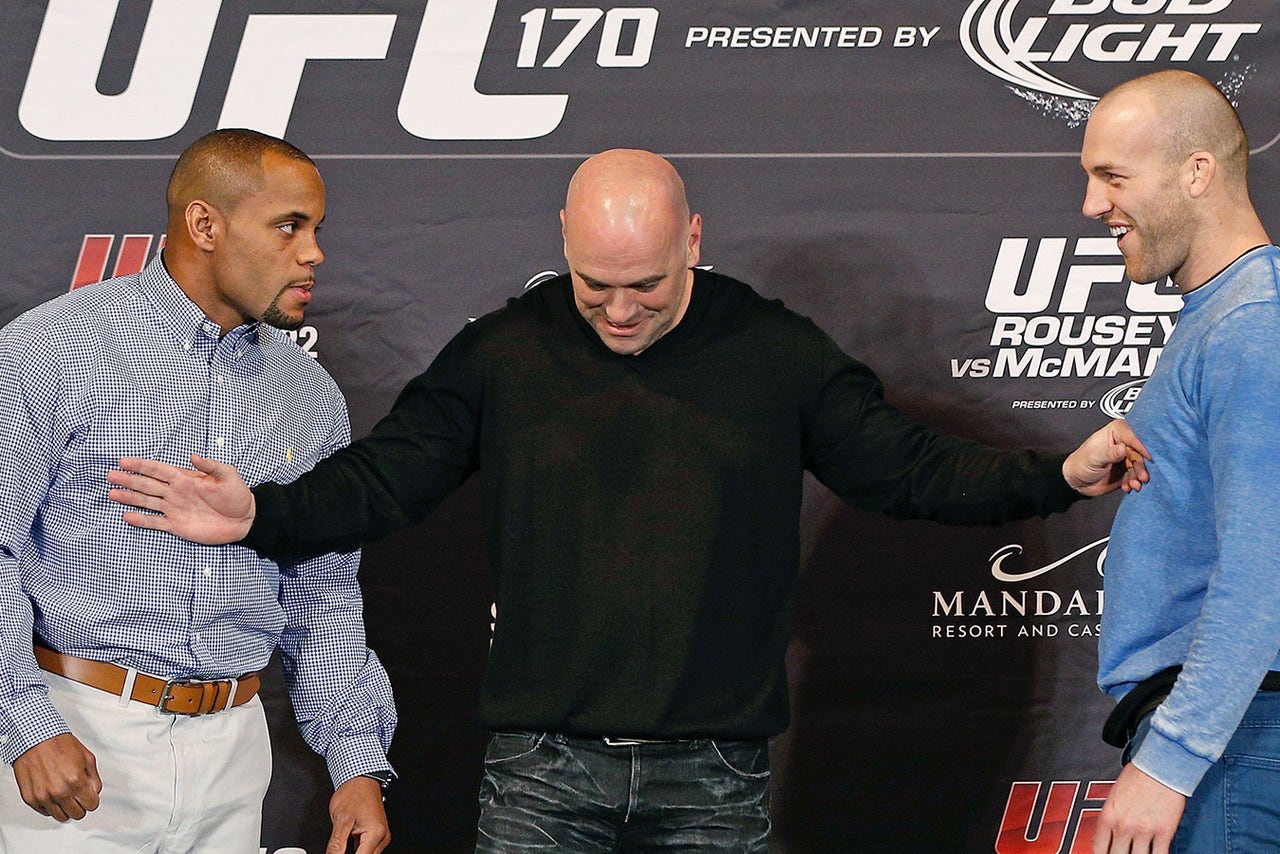 LAS VEGAS -- Patrick Cummins stepped to his place on the stage and waited for Daniel Cormier to take the spot opposite him. When Cormier walked up, he never quite stopped, instead plodding forward and right into Cummins' personal space before lifting his arms and pushing Cummins backward. It wasn't a forceful shove, but it backed Cummins up three steps. As Cormier balled up his right fist and Cummins smiled at him from a distance, UFC president Dana White quickly slid in between them, and that was that. 
Contrived? Calculated? Deserved?
"I don't know. I wasn't expecting it," White said after the UFC 170 pre-fight press conference. "It caught me off guard. 
"Honestly, I think he's really upset that [Cummins] said the things he said," White continued. "He said he made him cry. I don't care who you are, nobody wants to hear that. Nobody wants to hear that."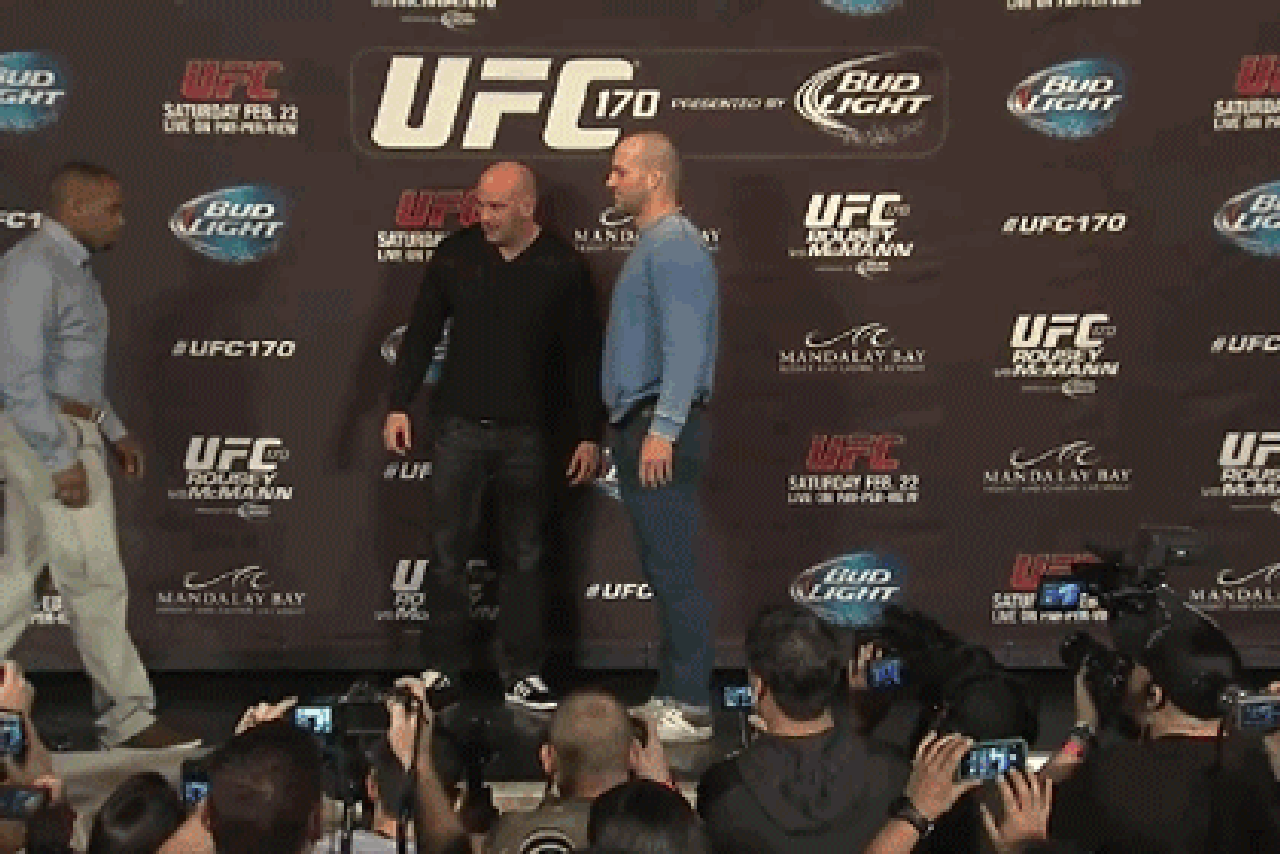 Cummins took the moment as a good sign.
"For sure I'm in his head," Cummins told FOX Sports just moments after separating from Cormier. "That's exactly what I want. I want that kind of reaction.
"He tried to put his hands on me a little bit, give me a little shove," he continued. "I think he's a little pissed off. I didn't say anything [to provoke him], but I think I've done enough in the past couple days."
Cummins is fighting from a deficit, since Cormier was preparing to fight No. 3 ranked light-heavyweight Rashad Evans and Cummins was training in hopes of anything to break his way. So in his mind, one way to help level the playing field is by getting Cormier to abandon his composure. Ironically, just minutes earlier, during the pre-fight press conference, Cormier had made a point of acknowledging that it wasn't a good thing to lose control of feelings while competing. 
"You ever wonder why street fights last 10-15 seconds?" he said. "Guys are fighting on pure emotion. They can't go any longer. You get tired. So I'm going to be a professional, and I'm going to go into the cage and do the same thing I've done every single time I've ever fought in my career, and that's get my hand raised."
That's exactly why it seemed so out of the ordinary for Cormier to ignore his own advice. Perhaps it was the feelings of 10 years ago returning. Cormier hasn't explicitly stated what some of the personal problems were that he dealt with back in 2004 when he and Cummins were training together and Cummins allegedly drove him to tears, but it wasn't long after Cormier lost a daughter in a car crash. There is little doubt he was emotionally raw at the time. Couple that together with the meat grinder aspects of Olympic wrestling training, and it's probably not a happy time to recall for him.
On the other hand, perhaps he sees Cummins' plan and is playing him a bit, pretending that he is in his head. Or of course there is a third option, that he's simply a businessman trying to hype up a fight.
Either way, White would have preferred them staying out of each other's physical space until fight night, and promised there would be no repeat at Friday's weigh-ins.
"I don't like it," he said. "I don't like when they touch each other before the fight. Anything can happen. Look at this stage. That kid could have fell right there.
"It freaks me out," he continued. "I don't like it. I try to stop it."
'No hard feelings' over Melendez deal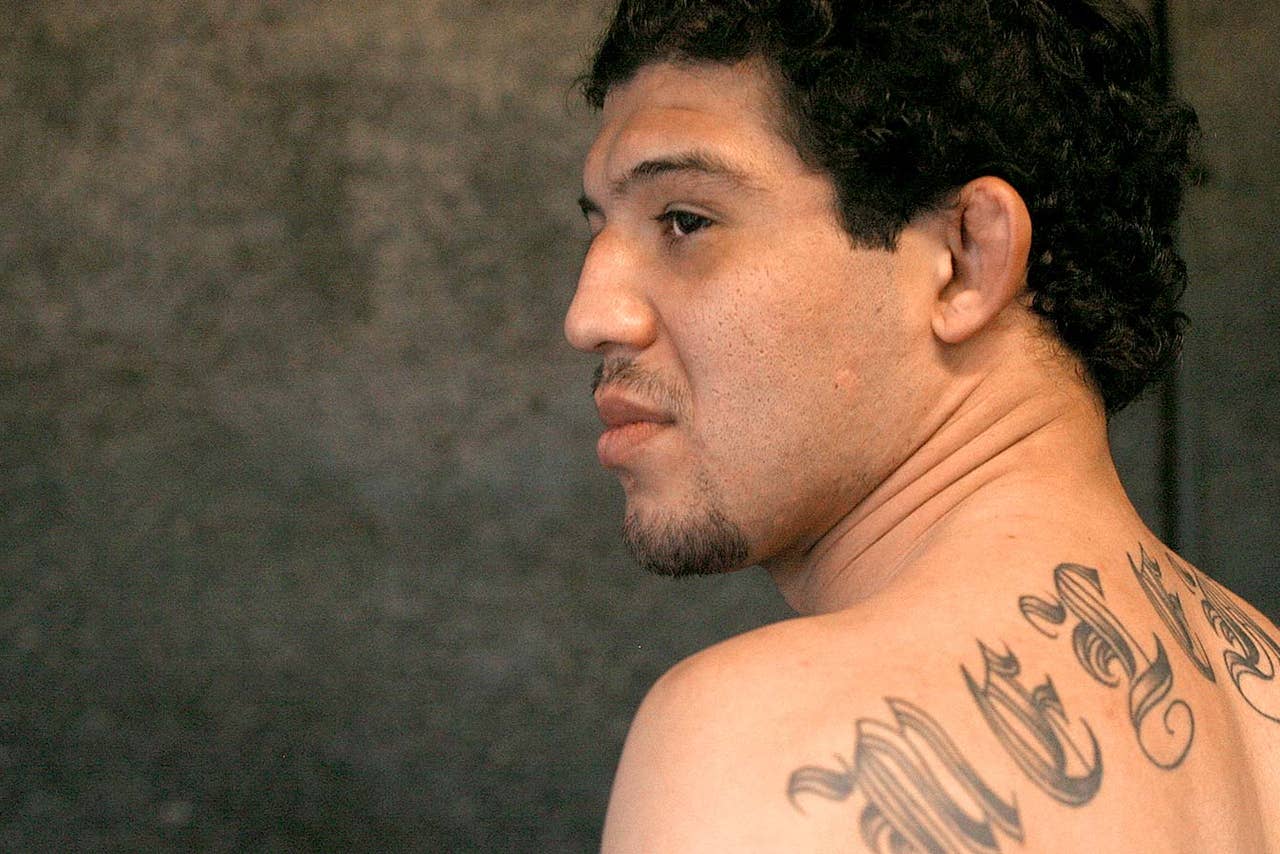 Oh, Gil, we hardly knew you.
The surprising news last week that No. 2 ranked lightweight Gilbert Melendez had signed an offer sheet with Bellator has mostly been met with silence by the UFC thus far. The UFC still has a matching period, but has yet to decide whether they will exercise it and keep Melendez in the fold.
White, who bowed out of the Melendez contract negotiations amid problems with the fighter's representatives, handing them over to his partner Lorenzo Fertitta, said he had no idea what the company would do, but made it clear he had no issue with Melendez's move.
"Gilbert is out there testing the market. Good for him," he said. "I don't have any hard feelings towards Gilbert Melendez. Not a big fans of the guys I was dealing with, but this happens sometimes. So you know what happens? I don't deal with it."
Melendez fought only twice under the UFC banner, losing a narrow split-decision to then-champion Benson Henderson last April, then rebounding in a unanimous decision over Diego Sanchez in a Fight of the Year candidate. White said given his worth, he understood Melendez's decision, and couldn't quite understand all the uproar of whether he would return.
"It's free trade," he said. "He's out there testing the waters, seeing what he's worth, and now it's like some big f---ing issue. 'He's the No. 1 guy and they're not going to sign him!' He's out there testing the waters, man, this is how this s--- works. Is it a bad thing? I thought this is what everybody wanted? 
Serra-Hughes rematch? No way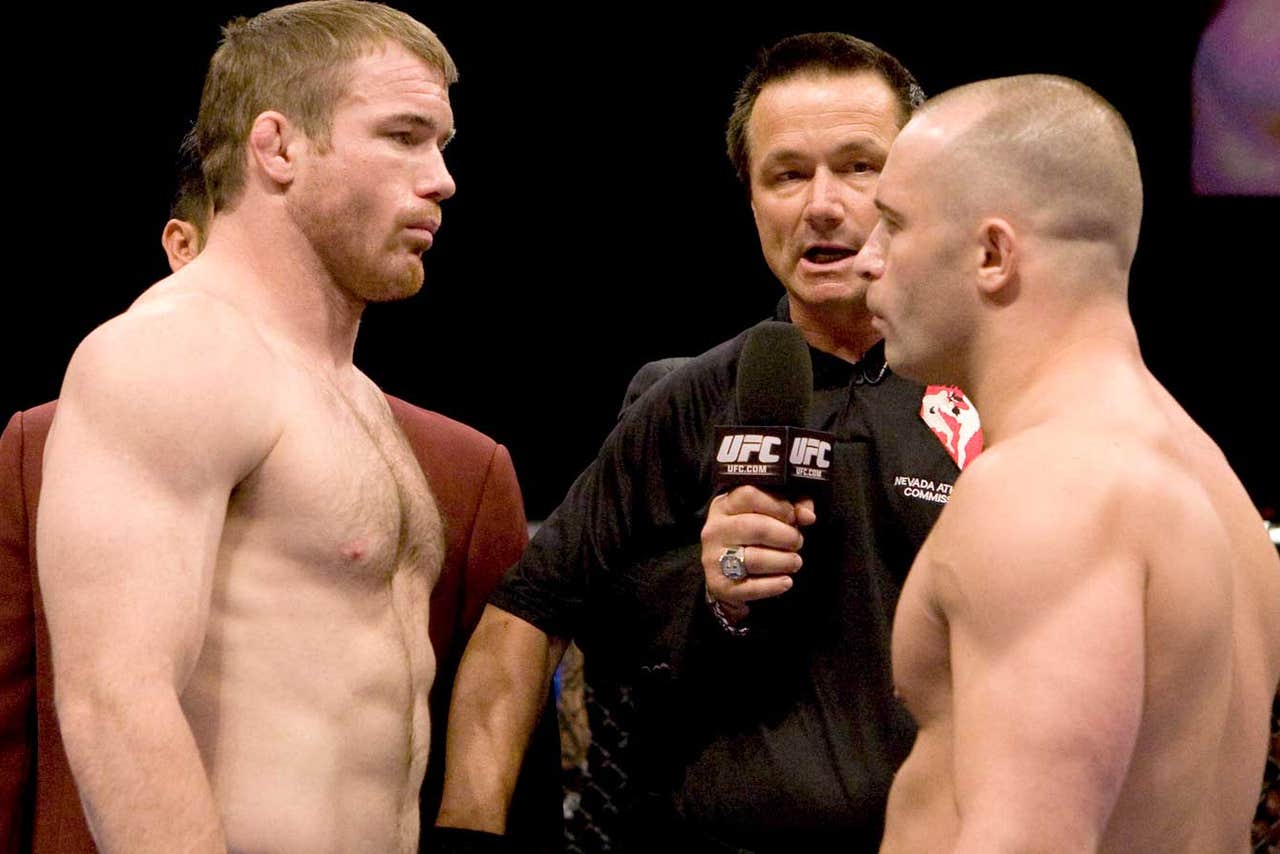 In this day and age, it's not that unusual for fights to be made over social media. Hell, look at UFC 170's co-main event for proof. So when former UFC welterweight champions Matt Hughes and Matt Serra recently reignited their old feud through Twitter, ending with a challenge to fight, well, of course, Dana White was going to be asked whether he had any interest. It didn't take him long to shoot it down.
"No," he said. "Listen, I get it, they don't like each other. It's not a sideshow. Both competitors, great champions. Matt Hughes is a guy who helped us build this thing as did Serra. Serra was always a great guy to us. It just doesn't need to happen."
Of course, White, who's always liked to poke fun at Serra, couldn't resist to that again, too.
"Where are they going to fight, at superheavyweight?" he said. "I think Serra is out of his weight class now."
White responds to Nate Quarry, gracefully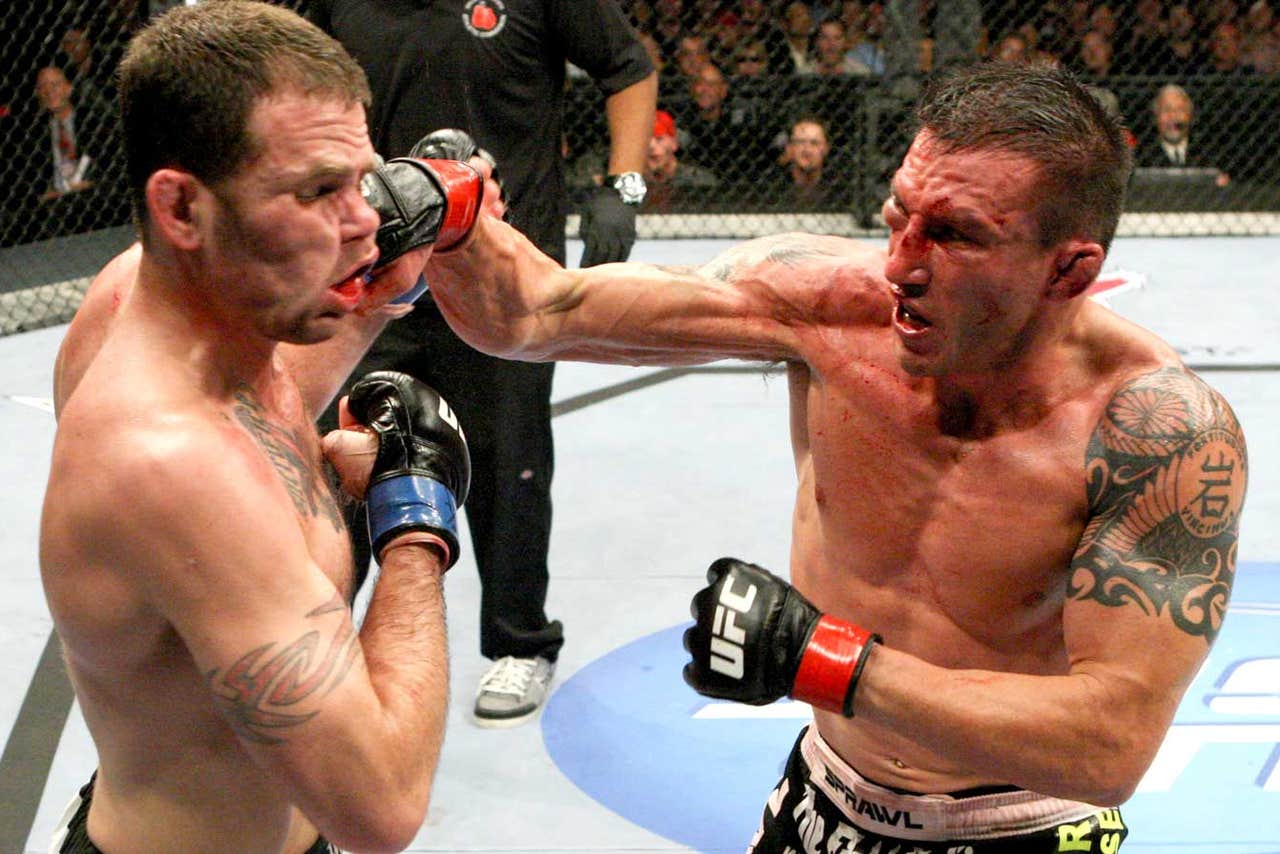 Earlier this week, Nate Quarry publicly criticized the UFC about several things including fighter pay and sponsorship opportunities. His full statement was even-handed, as he praised the promotion for going above and beyond their contractually obligated duty in some instance, but his complaints have received the lion's share of attention.
Asked for his response to Quarry, White took the high road.
"I like Nate Quarry," he said. "Let me tell you what, you're never going to hear me say anything negative about any of those guys from season 1 of The Ultimate Fighter. I f---ing love all those guys, I respect them. I've always had a great relationship with Nate Quarry. Lorenzo said it the best, It's unfortunate that Nate fought at a time when we were still $44 million in the hole. The sport has evolved so much since then. There's been a lot of negative things the last couple of weeks, but we've done a lot of positive things over the last 13 years."
But then ...
Quarry's comments stemmed from dialogue about the UFC's interest in creating a uniform for its fighters. While all pro sports have uniforms, the UFC has always allowed its athletes to wear their own cage gear, though restrictions on sponsorships have tightened over the years. 
While White said the uniform deal wasn't a done deal and might not ever actually happen, the bigger picture issue of sponsorships remains, not only there but in the case of fights that are broadcast on UFC Fight Pass, a vehicle that is not quite as attractive to potential sponsors given its reach.
In this case, White made it clear that the promotion had to put its own interests ahead of the fighters, noting that those new competition opportunities wouldn't even be available without Fight Pass funding them.
"It's not my f---ing problem," he said. "Getting sponsorship is a problem. It's tough. it's hard to do. That question is ridiculous. If a guy fights on Fight Pass, first of all, he's getting paid to fight. That's what he's getting paid for. That's what he does. How sponsorship works out for a guy is not my problem. That is not my problem. He's a fighter, he gets paid to fight, period, end of story. Whatever extra money he makes outside of the UFC with sponsors and all that s---, that's his deal."
---
---