Ultimate Fighting Championship
Ultimate Fighting Championship
Conor McGregor taunts Floyd Mayweather as rumored fight inches closer to reality
Published
Jun. 13, 2017 3:56 p.m. ET

It's been well documented that Conor McGregor will have the advantage of youth on his side if he steps into the boxing ring with Floyd Mayweather later this year.

At 28, McGregor appears to be in his fighting prime after a very busy 2016 that saw him involved in two of the biggest bouts on pay-per-view while also becoming the first ever simultaneous two-division champion in UFC history.

As for Mayweather, he turned 40 years old earlier this year and hasn't stepped between the ropes since 2015 when he retired from the sport of boxing.

On Monday night, McGregor took a shot at Mayweather with a post on Twitter, taunting the former champion for his age after a picture surfaced with him back in training.

"Man, much respect to Floyd senior still getting a few rounds at the gym," McGregor wrote. "I hope I can still train at that age. Respect."

https://twitter.com/TheNotoriousMMA/status/874488993794195457

The backhanded compliment was obviously a shot from McGregor at Mayweather's advancing age as they continue to negotiate for a fight between the two of them that could be one of the most lucrative events in combat sports history.

Earlier this week, Mayweather's team had requested and then retracted a request to the Nevada State Athletic Commission to hold August 26 as a date for an upcoming event at the MGM Grand Garden Arena.

There's since been a ton of speculation that Mayweather was targeting that date for his fight with McGregor.

https://twitter.com/TheNotoriousMMA/status/874041932036677633

The only problem with that date is that all signs have pointed towards McGregor and Mayweather facing off at the T-Mobile Arena in Las Vegas and that date is currently occupied by the BIG3 Championship Finals. Of course, the fight could always shift to the MGM Grand Garden Arena, but that is a much smaller venue, which means less ticket sales and less money generated for the super fight.

Of course, this new date could also be nothing more than another Mayweather Promotions event headed to Las Vegas.

According to the current schedule at T-Mobile Arena, August 12 and 19 are currently open as well as September 9. Unfortunately the UFC already has designs on an event on August 19, which would obviously conflict with the potential McGregor vs. Mayweather showdown.

Originally the fight was rumored for September 16, but that date has now been occupied by the boxing match between Saul "Canelo" Alvarez and Gennady "GGG" Golovkin. That event is promoted by Oscar De La Hoya, who has openly criticized the possible McGregor vs. Maywaether matchup over the past few weeks.

Putting McGregor vs. Mayweather anywhere near the fight between Canelo vs. Golovkin would undoubtedly hurt the boxing match between two of the top stars in that sport today. Considering Mayweather's long standing grudge with De La Hoya, that might even be the reason why he's pushing for a date ahead of that fight on September 16.

Regardless, McGregor vs. Mayweather still remains a rumor for now but it's clear the two sides are working towards reaching an agreement in the near future.


---
---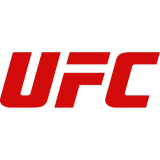 Get more from Ultimate Fighting Championship
Follow your favorites to get information about games, news and more
---