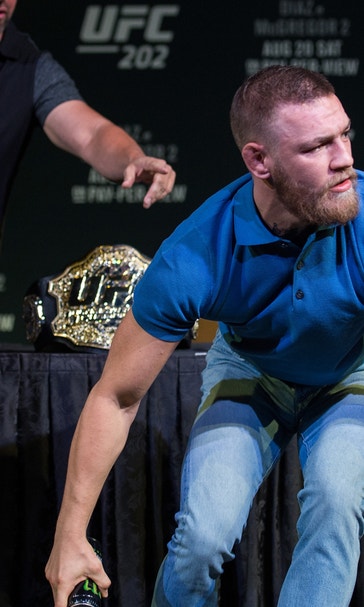 Conor McGregor, Nate Diaz face possible fines or suspensions for press conference melee
November 15, 2016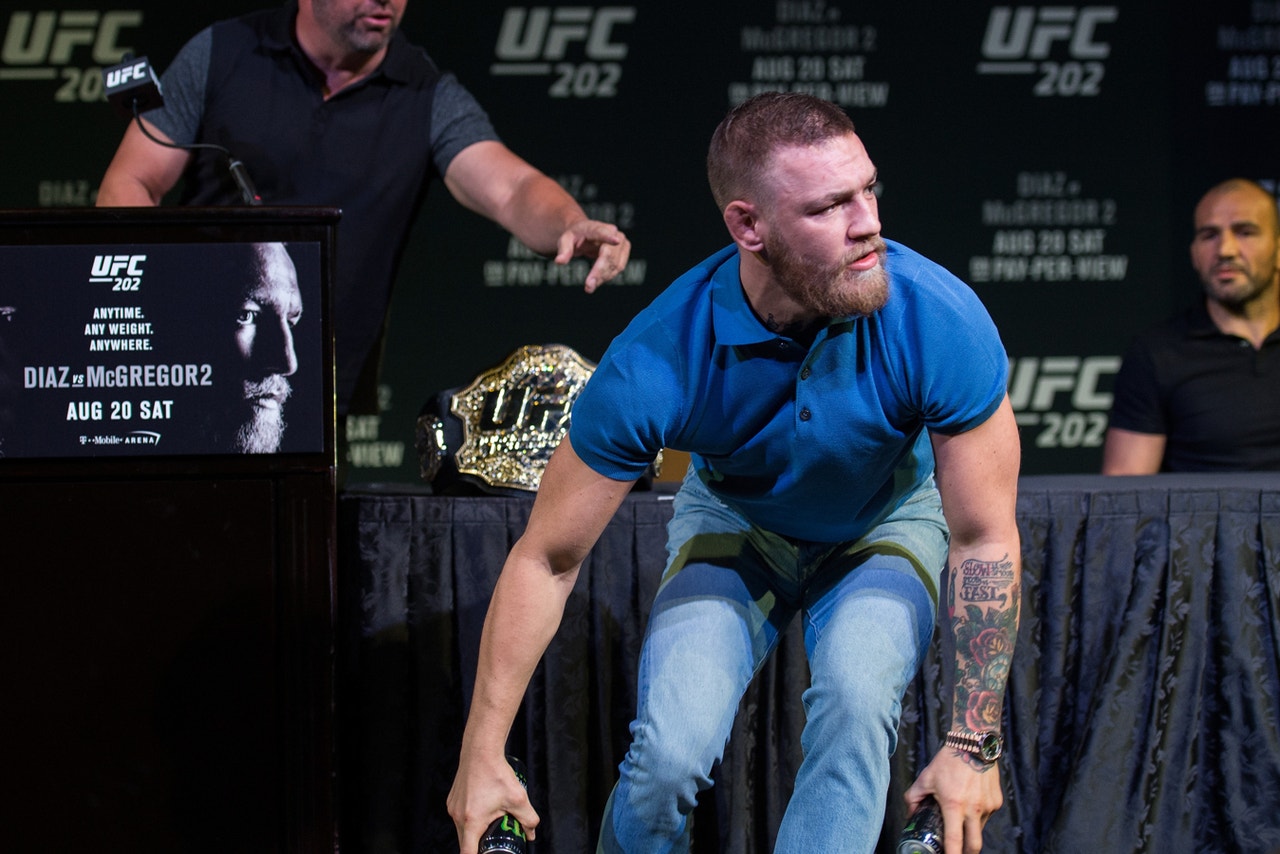 The UFC 202 pre-fight press conference made famous by Conor McGregor and Nate Diaz tossing water bottles at each other across a room full of people may cost both of them in the end.
The Nevada Attorney General has filed complaints against both fighters after the incident that took place ahead of UFC 202 in August at the T-Mobile Arena in Las Vegas.
Nevada State Athletic Commission executive director Bob Bennett confirmed the news to FOX Sports on Monday following an initial report from ESPN.com.
McGregor and Diaz are accused of behavior "detrimental to a contest or exhibition of unarmed combat" after they engaged in a war of words before throwing bottles and cans at each other inside the MGM Grand in Las Vegas.
The melee broke out after McGregor showed up late to the press conference and after just a few minutes on the dais together, Diaz left his seat and proceeded to exit the stage. Diaz, along with his brother Nick and the entourage that came with him to the press conference, stormed out of the theater but not before shouting back at McGregor, who responded in kind.
Finally after some back and forth, Diaz threw his bottle of water at McGregor and that erupted into a chaotic scene between the fighters and their camps. McGregor picked up a bottle of water and a can of energy drink that he launched back at them while Diaz and his team continued to throw everything from bottles to coffee cups at the Irishman and his crew seated just a few feet away from them.
The near riot brought a lot of attention to the fight, which may go down as one of the biggest UFC pay-per-views of all time but it might cost McGregor and Diaz a lot of money as well.
Light heavyweight champion Daniel Cormier and interim champ Jon Jones were fined 10 percent of their prospective purses after they got into a brawl in August 2014 in the MGM Grand. Jones ended up paying $50,000 as well as doing community service; Cormier had to pay $9,000 and do community service for his part in the fight.
If that same fine is enacted against the two headliners from UFC 202, the amount will be even stiffer considering McGregor earned a disclosed $3 million payday, while Diaz took home $2 million.
There's no word on when the hearing for Diaz and McGregor will take place, but the commission typically holds meetings every month to deal with complaints such as these after they have been filed by the attorney general.
---
---