Confidence running high at Team Alpha Male after Chad Mendes' announced title shot
Published
Jul. 1, 2015 4:28 p.m. EDT

Mendes can look forward to just a couple sparring days between now and UFC 189, according to Benavidez. The focus is always on fast drilling, and technique work at Team Alpha Male, he said.
"He'll probably have one or two sparring sessions. You don't try and fit in all your sparring into a two week training camp. Usually we just have one day of sparring -- Wednesday -- and on Saturdays we have guys do straight boxing sparring, usually," he said.
"We will do what we always do -- a lot of drilling. We do a lot of light sparring, every day. We do drilling with takedowns, and Dutch mitt drills -- light stuff. Even when we're training for a fight, we only really spar MMA once a week."
Despite the fact that Chad Mendes thinks highly of McGregor's skills, he'll enjoy the chance to beat him up. Chad's teammates are also confident that the match up with McGregor favors Mendes.
"Honestly, I love the match up. Chad has his wrestling base to fall back on," Fili said.
"He can take you down, hold you down and beat you up at any point in the fight. He can take you down at will. Also, he hits so hard. I've never seen someone that size who is so fast and so strong. He knocked [Ricardo] Lamas out with a punch to the top of the head. A regular guy would have broken his hand if he landed the punch on that spot. Chad knocked him out. I don't think people have seen how good he is, even though he's on a tear right now. I still don't think people know how good he is. Stylistically, he's going to be a tough match up for anyone."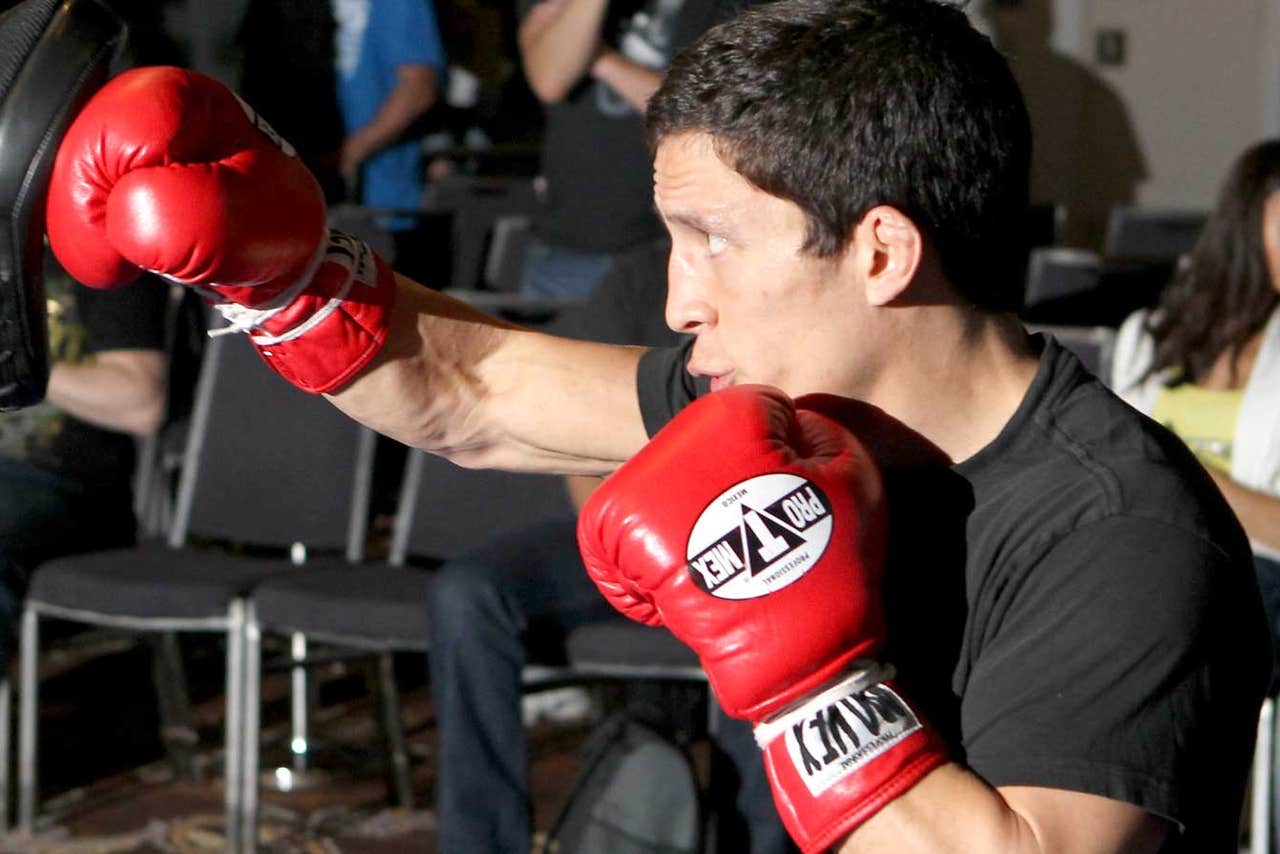 Joseph Benavidez says Team Alpha Male's drilling and technique focus keeps fighters like Chad Mendes fresh and always ready.
Benavidez believes that Mendes' experience will pay off against McGregor. "Obviously he has power and is the most powerful wrestler in the division. It's a great match up for us, and everyone knows that," he said.
"McGregor is tough and he gives a different look. But, Chad is a veteran in the sport. He's fought everybody. He's fought Aldo twice, who is the best in the world. He's fought everybody, but McGregor has never fought a guy like Chad, yet."
---
---