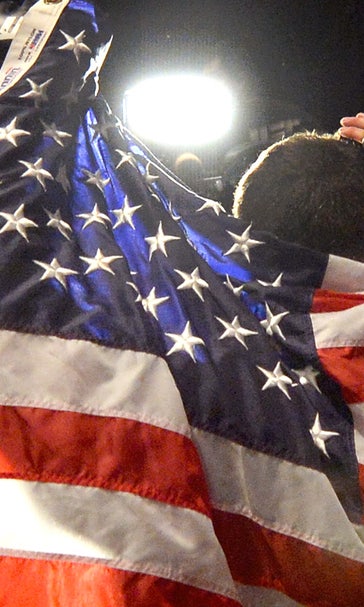 Chris Weidman: My goals have changed - I want to be the best of all time
July 27, 2015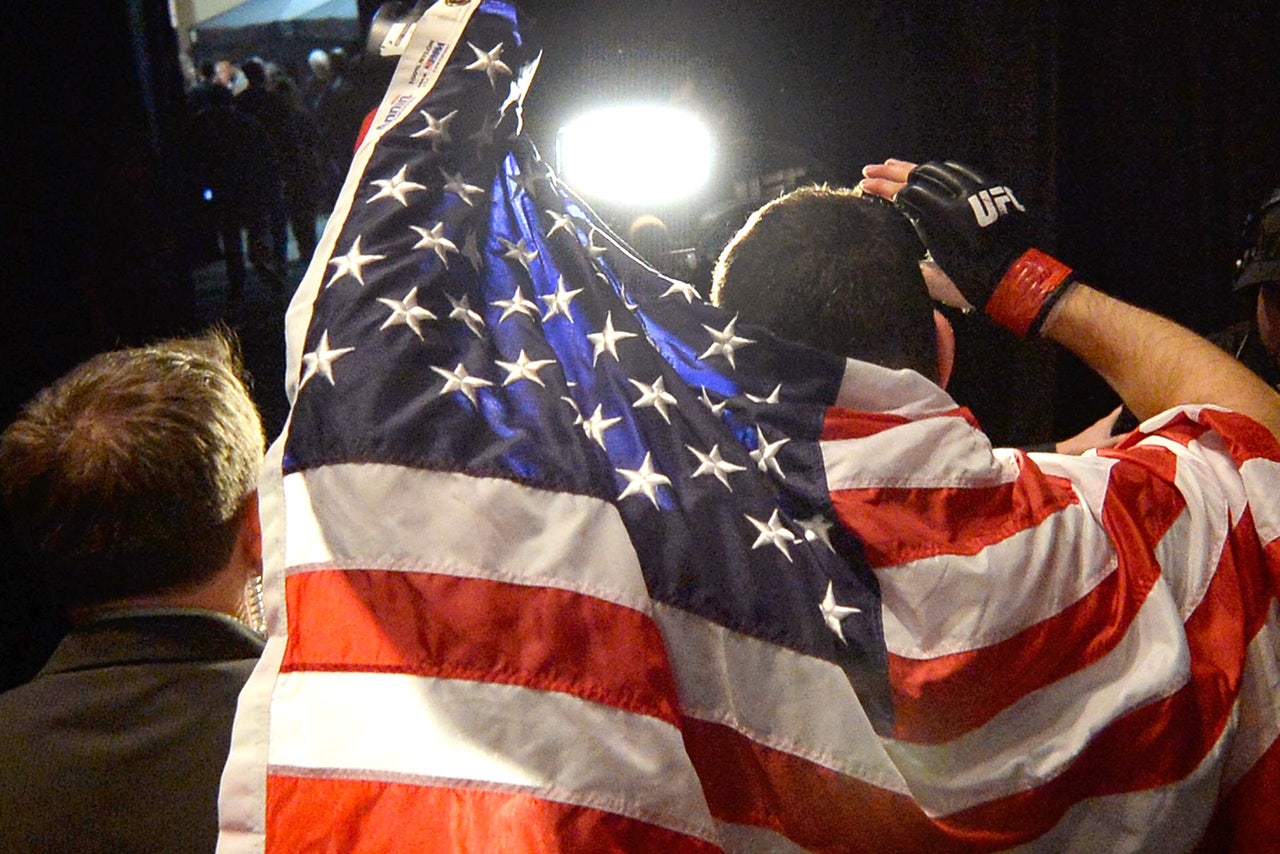 For a long time, Chris Weidman seemed to go out of his way to try and not offend people. Sure, he always expressed confidence in himself and his skills, but the "All-American" didn't go to great lengths to respond in kind to negativity from fans, opponents or critics.
The fighter had a lot of things going for him, of course. He's straightforward in manner, an excellent fighter with good looks. But his success has also hurt his popularity in subtle ways, even as it helped in in obvious ways.
Sure, being a dominant UFC champion is great and comes with lots of advantages. However, Weidman beat millions' of fans all-time favorites to become and stay champion, and that comes with a price.
Namely, those fans are always going to be hard-pressed to ever like him or give him credit. Chances are, no matter how good Chris Weidman gets, diehard fans of Anderson Silva, Lyoto Machida and Vitor Belfort will never be easy with a kind word for the champ.
Heading into his most recent fight — the long-awaited showdown with Vitor Belfort — Weidman channeled the great competitors of the past and used one issue (Belfort's repeated banned performance-enhancing drug) use to add motivating fuel to his fire. And, Weidman was fired-up indeed.
He loudly promised to punish Belfort for his past and perceived continued use of banned PEDs. Then, he went out and did it.
Now, as Weidman heads into the next phase of his career — the one filled with new contenders and not just old guard future hall of famers — he appears to have let go of the burden to try and act proper at all times.
Take his recent Periscope fan question and answer session in Chicago, as an example. Weidman let loose on a host of topics, and seemed to have no regard for how detractors may take his comments. 
As we wrote regarding comments about Michael Bisping during that Q&A, it seems as though Weidman is letting everyone know, No more Mr. Nice Chris. We sat down with the 31-year-old defending champion and asked if we were crazy in thinking he'd made a decision to care less about public perception and gaining approval from critics.
"I think there's times where I'm introverted, and there's times where I'm extroverted," he began.
"There's times where you get the loud, crazy comments from me, and there's times where I say basic things, and stay quiet because I don't want to cause any drama. Sometimes I'm in the mood where I'm just going to tell it how it is, and have fun. And whoever doesn't like it, OK. It appears that the extroverted side — the side that was on Periscope, is the side that people like to see. It's the side that kinda causes some drama and gets you out there. If that translates to more money — just being myself, and whatever — then that's fine." 
Being the world champion may have helped liberate Weidman from the public relations constraints he possibly felt as a prospect and contender, but it also comes with plenty of drawbacks. Namely, the temptation to indulge in a life of ease, celebrity and even recklessness that often traps young, successful professional athletes.
Weidman is a married man with kids he appears to adore. In fact, while many (athletes and non-athletes alike) use Las Vegas weekend trips as an excuse to escape their home lives and responsibilities, Weidman literally rolled up to his UFC International Fight week obligations earlier this month with a baby stroller in tow.
For Weidman, what happens in Long Island comes with him to Vegas. The champ has spoken in the past with empathy about the struggles of other UFC fighters, like stripped former champ Jon Jones, however.
Though he is trying to live the right life, not just the good life, Weidman admitted that being a champion fighter seen on television by millions makes it difficult not to go down the wrong path.
"Of course. Of course. Everybody is in the same struggle. Everybody has a sinful nature pulling them at every turn," he said.
"I think being a UFC champion, you get more. But there's a lot of positives to being married. It keeps me in the right frame of mind. If you're a single guy, you know, you've got a different set of problems. I struggle just like everybody else struggles. It's always a struggle in life to overcome temptation. I just try and get through it. No one is perfect."
While his goals as a man may be simple, Weidman the athlete is only making his professional ones loftier. It was easy to understand his motivation to be successful in the UFC Octagon when he was a poor fighter, living in his parents' house with his wife, or when their first home was flooded by a hurricane a few years ago.
Weidman had a growing family and needed his income to grow accordingly. Sure, he probably loved fighting, but also he needed fighting to work for him.
Weidman was hungry, coming up. Now that that said hunger is no longer a literal one, we asked him how he maintains the metaphorical one necessary to stay on top.
"It's different," he acknowledged.
"You have to kind of tunnel your motivation. There's a lot more time between fights. It used to be, 'I want to fight right away.' It's just different. I had to change my mindset and my goals after beating Anderson Silva a second time, because that was my goal since I started out. I wanted to be the guy to beat him, I wanted to have the belt."
Contentment may be healthy, but satisfaction is death to a professional athlete. In order to maintain his motivation, Weidman moved the goal-post onto himself.
Beating the best ever is no longer enough for Weidman. He wants to do more than replace the likes of Anderson Silva as a current champion.
Now, Weidman wants to supplant all the greats in the annals of history. "Going into my next two fights against Machida and Vitor, and now Rockhold, I had to reinvent my goals," he explained.
"I had to change it to, 'I want to be the greatest of all time.' I want to dominate the middleweight division — just leave my mark, then go to 205, beat some guys up there. That's my new set of goals."
---
---