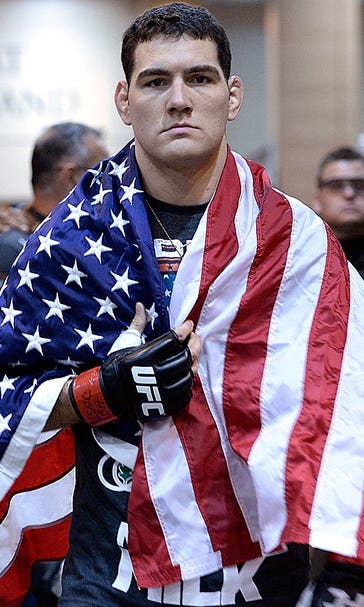 Chris Weidman: I'll stop Luke Rockhold inside three rounds at UFC 194
October 27, 2015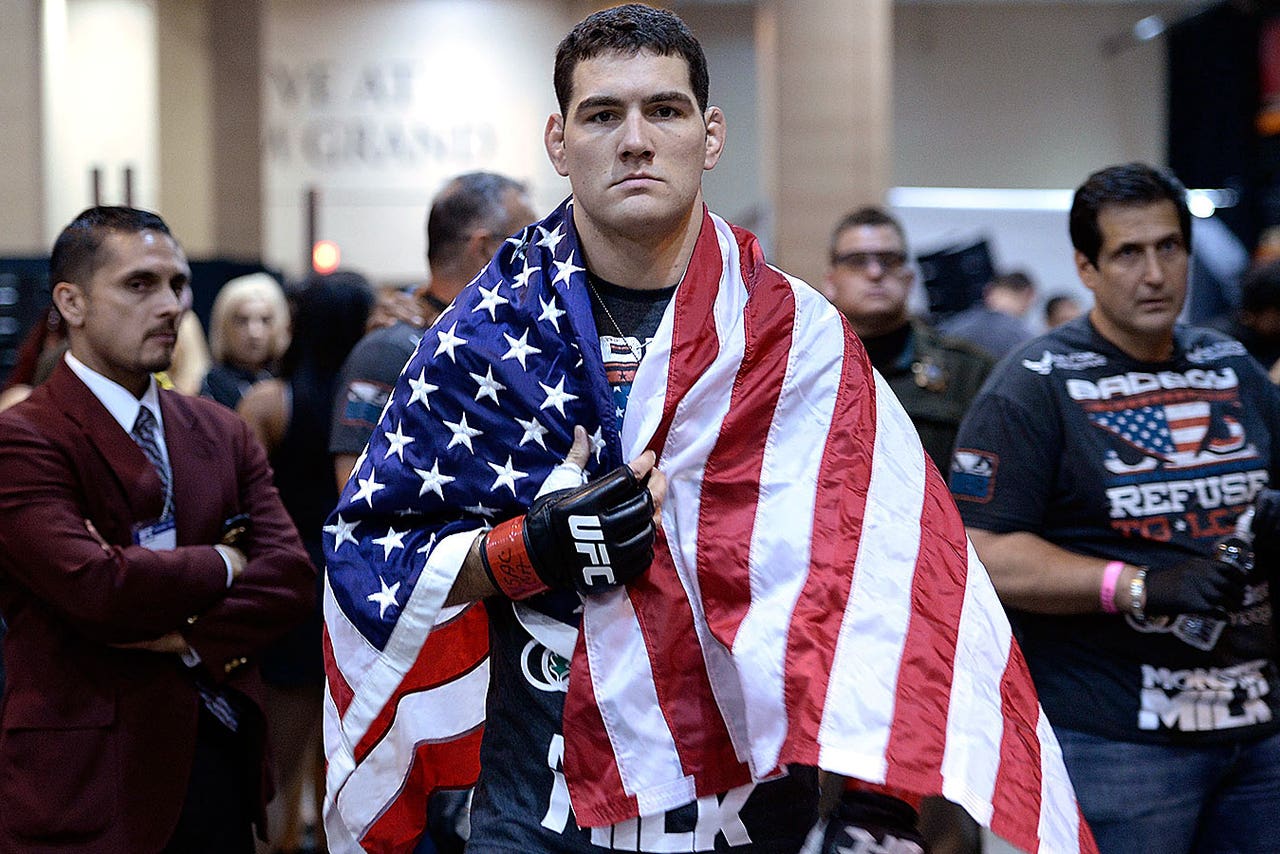 Undefeated middleweight champion Chris Weidman has defended his UFC belt three times since winning it, in 2013, and he may very well be on his way out of the division before long. The "All-American" fights Luke Rockhold Dec. 12 at UFC 194 and would likely face the winner of next month's bout between Ronaldo "Jacare" Souza and Yoel Romero, next, should he win.
After those two fights, however, Weidman doesn't see many challenges left for him at middleweight, and plans to move up in class to light heavyweight. "I've got to focus on Luke, and the winner of 'Jacare' [vs.] Romero," he said to fans during a recent Periscope question-and-answer session.
"And then after that, we'll start talking about Jon Jones, and 205, and anyone who is good, up there."
Weidman doesn't seem interested in breaking his predecessor on the 185-pound throne, Anderson Silva's record for title defenses. Instead, Weidman wants to prove that he can take out the big boys.
"I'm going to say that my future does eventually take me to 205," he continued.
"Not because of weight-cutting at middleweight, but just because I think I'm running out of guys to beat at middleweight. Some of the tougher challenges are probably going to be done, soon."
Before that can happen, of course, Weidman needs to fight Rockhold. The challenger is confident that he represents a new breed of middleweight that will be too much for the champion.
It wasn't surprising to hear Weidman be just as confident, if not more, that he will once more successfully defend his title. Not only does the Serra/Longo product believe that he'll win, he's also quite sure that he'll finish the fight inside the distance.
"I'm thinking, first, second, or third," he predicted.
"I'm thinking that in the first three rounds, it will be finished."
---
---