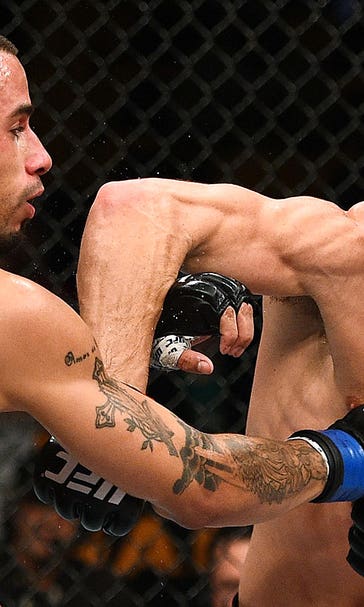 Charles Rosa wants to fight BJ Penn: 'It isn't going to work out well for him'
May 11, 2016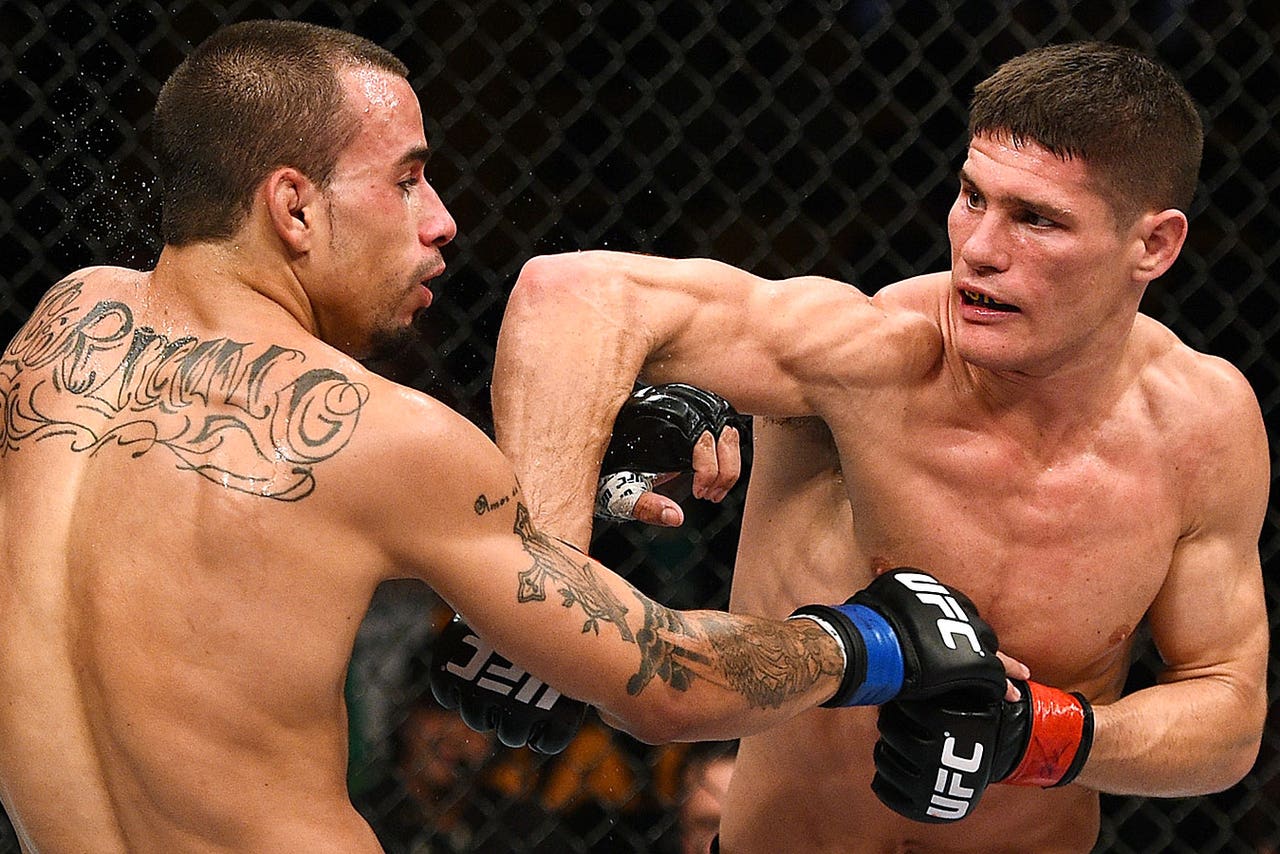 UFC featherweight prospect Charles Rosa wants to be the man to fight returning former two-division world champion BJ Penn next month at UFC 199. Penn is one of the sport's all-time greats but hasn't fought since coming back from his first retirement in 2014 and getting dominated by Frankie Edgar.
"The Prodigy" has not won a fight since 2010, and is winless in his past four bouts. In all, he's won only once in his past seven contests.
Still, he's coming back and originally was scheduled to fight Dennis Siver in Los Angeles at UFC 199, until the German was forced out this week with an injury. It may be a short-notice replacement gig, but American Top Team's Rosa wants badly to get his hands on Penn.
"As soon as I heard this fight was open I thought it would be a great fight for me. They are telling me I may have to wait a bit, until September, but I want to fight now. I'm in great shape; I'm ready," he told FOXSports Tuesday afternoon.
"I fought on five days' notice, cut weight and flew to Europe in my first UFC fight against Dennis Siver, so I can handle this on short notice, no problem. I fought Dennis Siver on five days' notice in Stockholm, and we got fight of the night, so I know I can compete with that level of guy that BJ was supposed to fight."
Rosa, who 11-2 in his MMA career and coming off a January win over Kyle Bochniak, promises fireworks should he get to face Penn (16-10-2 overall). "I have fights of the night," he said.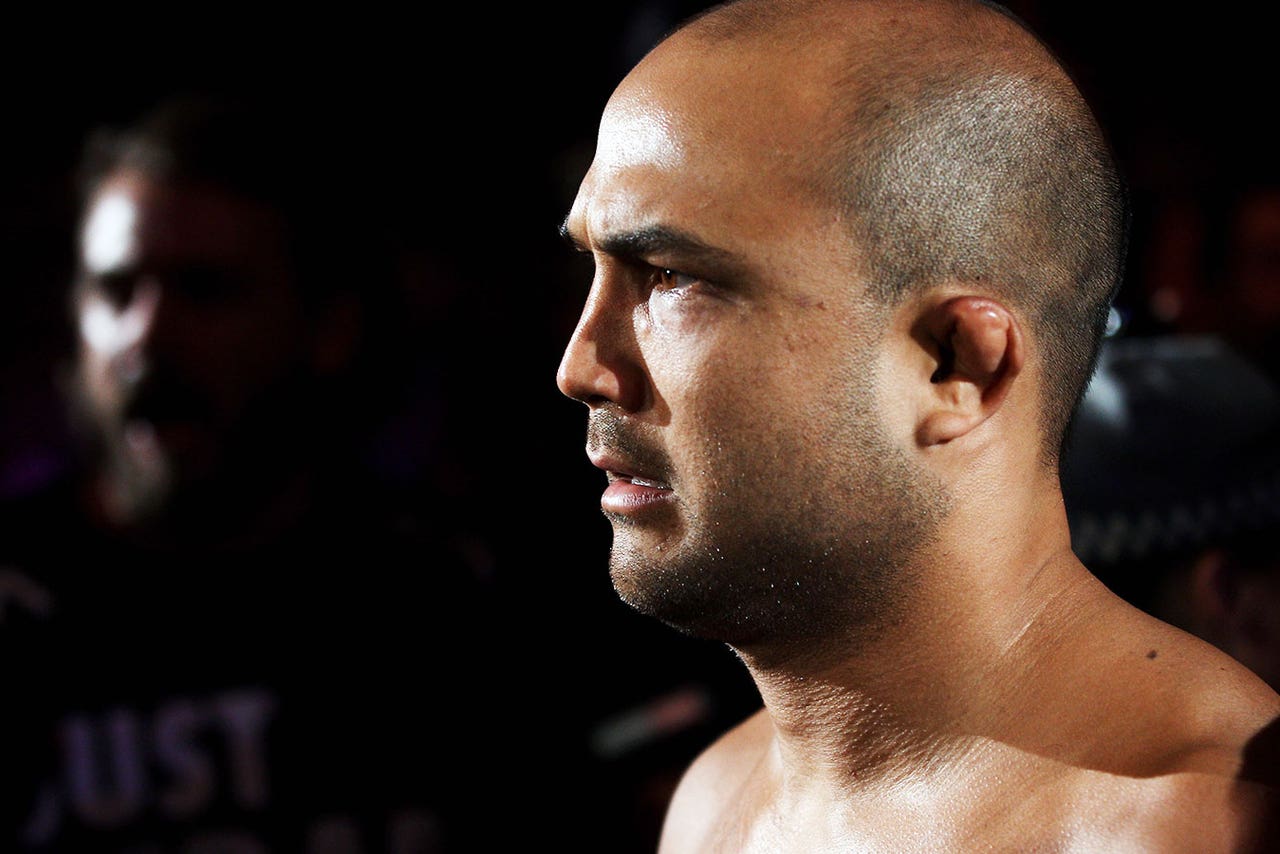 BJ Penn needs an opponent for UFC 199 and Charles Rosa wants to be that man.
"All of my fights are exciting. I also feel like I don't have a real loss yet. My first loss was a decision loss to Siver when I took it on five days' notice, and we got 'Fight of the Night.' I loss a split-decision to Yair Rodriguez, who is tearing it up now, and I feel I could have won that fight. I lost a split-decision to a Mexican fighter in Mexico. However you scored those fights, though, everyone knows I never have a boring fight."
Rosa promises thrills and says he's quite sure he can take Penn out. "Oh yeah, I can beat BJ Penn," he insisted.
"BJ Penn is a legend and a favorite of mine, but the game has evolved and moved past him, and I want to show him that. He definitely hasn't gained a step. If anything, he's lost one, and I'm improving."
In addition to being younger and fresher, the new Brazilian jiu-jitsu black belt Rosa feels he's a bad matchup for Penn, even on the ground. Penn was the first American black belt to win the Brazilian jiu-jitsu world championships, years ago, but "Boston Strong" says he can match the Hawaiian on the mat.
"The best part of his game is his jiu-jitsu, and that's the best part of my game," Rosa reasoned.
"If he comes at me the way he does with other guys, it isn't going to work out well for him."
*Since we spoke to Charles Rosa for this piece, UFC Tonight announced that TUF veteran Cole Miller will, in fact, face Penn June 4 at UFC 199*
---
---